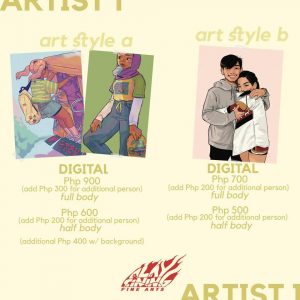 A fundraising project was launched on Jun. 15 to benefit communities near the UP College of Fine Arts (CFA).
Dubbed as "#TulongSining," the project is an initiative of Sining Fine Art (ASFA), an affiliate organization of the university-wide cultural national-democratic mass organization Alay Sining.
Through #TulongSining, ASFA artist members will accept commissioned works except requests that are considered NSFW (not safe for work) or hate speech.  The participating artists' portfolios can be viewed at the ASFA's Facebook page.
According to the #TulongSining guidelines, each commissioned work "shall be priced at a minimum donation of P600."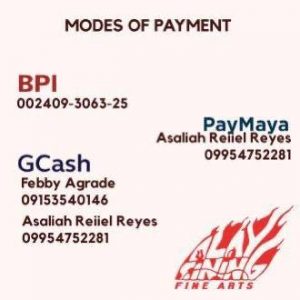 Payment for the commissioned works can be made through deposit or online bank transfer to BPI account number 002409-3063-25,FebbyAgrade (GCash: 09153540146), or Asaliah Reiiel Reyes (GCash and PayMaya: 09954752281). Proof of payment must be sent to the artist which will be confirmed by the ASFA Finance Team.
For more details on the #TulongSining's general guidelines, click here <https://www.facebook.com/AlaySiningEpey/posts/2627841507452980?__tn__=-R>.
All proceeds from each submitted commission will benefit four families of CFA kiosk vendors, two families from Village C (a nearby community), and two students of the college who are in need of financial aid.
For inquiries and other concerns, visit the ASFA Facebook Page at https://www.facebook.com/AlaySiningEpey/.
(This was originally posted on the UP Diliman website on June 19, 2020)