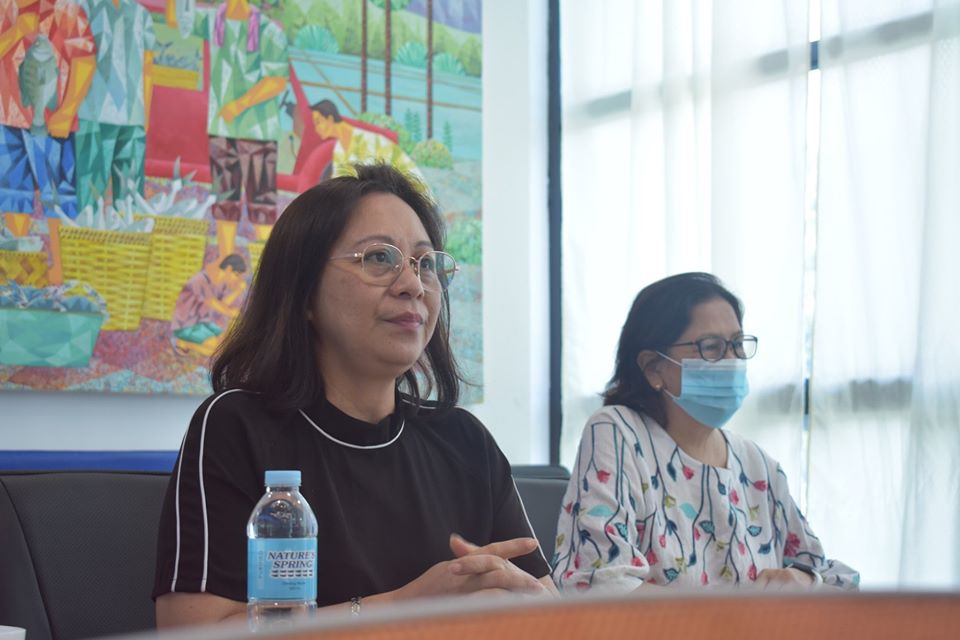 Experts from the College of Fisheries and Ocean Sciences, UP Visayas (UPV-CFOS) shared new innovations and technologies for micro, small, and medium enterprises (MSMEs) in the fisheries sector via webinar on July 16~17, 2020.
Six experts in fisheries processing and aquaculture technologies of UPV-CFOS introduced ideas and new business opportunities, which they have spent years developing, to MSMEs, entrepreneurs and researchers in the region as featured resource persons to the webinar "Business Opportunities for MSMEs in the Fisheries Sector to assist entrepreneurs to recover amidst the COVID-19 pandemic.
Organized by OneExpert, an interactive web-based nationwide pool of Science and Technology experts, of the Department of Science and Technology (DOST) in partnership with UPV and UPV Technology Transfer and Business Development Office (TTBDO), the free live webinar, divided in two sessions, were participated by MSMEs, state universities and colleges (SUCs) in Western Visayas, and directors of different regional offices of DOST in the country.
Ernestina M. Peralta, Rose T. Mueda, and Grace N. Palmos, PhD of the Institute of Fish Processing Technology (IFPT), UPV-CFOS, whose expertise are in fisheries processing/post harvest technology, revealed their innovations in Session 1: Fishery Food Products and Fish Processing Technologies.
Soledad S. Garibay, Prof. Victor Marco Emmanuel N. Ferriols, PhD and Mary Jane A. Amar, PhD of the Institute of Aquaculture (IA), UPV-CFOS were the resource persons in Session 2: Production Technologies in Aquaculture.
Peralta, University Researcher II, talked about her research breakthroughs in oyster powder and mussel sauce. She developed the all natural oyster powder to be used as seasoning for dishes and as a base component for sauces and mixes. The low-salt fermented fish sauce, on the other hand, is a natural food ingredient and condiment developed from green mussels or tahong. It is a low-fat, cholesterol-free sauce which is high in protein content, amino acids, zinc, calcium, and iron.
Mueda, University Research Associate II, presented a newly-developed low-salt dried fish and all natural tuna jerky with no chemical preservatives like nitrites and sulphites. The technology introduces plant extracts and oils as natural preservatives and flavouring in lieu of salt that is commonly used in fish preservation and resulted to high quality, safe, and shelf-stable product.
Palmos, University Research Associate I, shared her presentation on FishTEKnologies: Bottled Bangus and Smoked Bangus using a Mobile Smokehouse to address the oversupply of raw materials and provide alternative technologies for fisher folks. She introduced the production technologies of bottled bangus and smoked (deboned) bangus, which are few of the products produced by FishTEK, an income generating project (IGP) of IFPT, including the market potential and industrial applications of these technologies.
Meanwhile, Garibay, University Researcher III and the chief executive officer and founder of Algacon Aquafeeds Manufacturing, discussed the algal paste, a cost-effective steady supply of natural food in hatcheries, which is developed from different algal species. The newly-developed local feed can be directly used as feeds to copepods, rotifers and early larval stages of milkfish, shrimps and other high-value fin-fishes. The product is now being introduced to the market known as "Juan Algae."
Ferriols, associate professor of CFOS-IA and program director of Philippine Genome Center Visayas, talked about the Remotely Operated Automatic Bottom (ROAB) Feeder developed to address issues in both feeding efficiency and environmental impact of cage aquaculture. ROAB is an environment friendly technology, which is solar-powered for off-shore deployment. It is suited to the feeding habits of cultured fish and found to be efficient in delivering feeds to fish resulting in more uniform sizes and less feed wastage as uneaten feeds float to the top for fish to consume. Hence, farmers will have good yield and profit without compromising the environment.
Amar, University Researcher II and National Academy of Science and Technology (NAST) Career Scientist I, presented the green mussel hatchery to support a sustainable mussel industry. The technology can provide steady seeds supply of healthy "tahong" spats and improved grow-out production for a year round availability of the commodity.
The aforesaid technologies, funded by the Philippine Council for Agriculture, Aquatic and Natural Resources Research and DOST (DOST-PCAARRD), are now ready for technology transfer and commercialization.
UPV TTBDO business development officer Milyn Leghid presented the procedures in technology transfer and commercialization while Amethyl Pernito, project assistant III of UPV Fisheries Technology Business Incubation (UPV FTBI) discussed the technology startups. UPV FTBI, through the support DOST-PCAARRD, provides assistance to bring the technologies and innovations developed by UPV-CFOS to market. (Lenilyn B. Gallos, CFOS)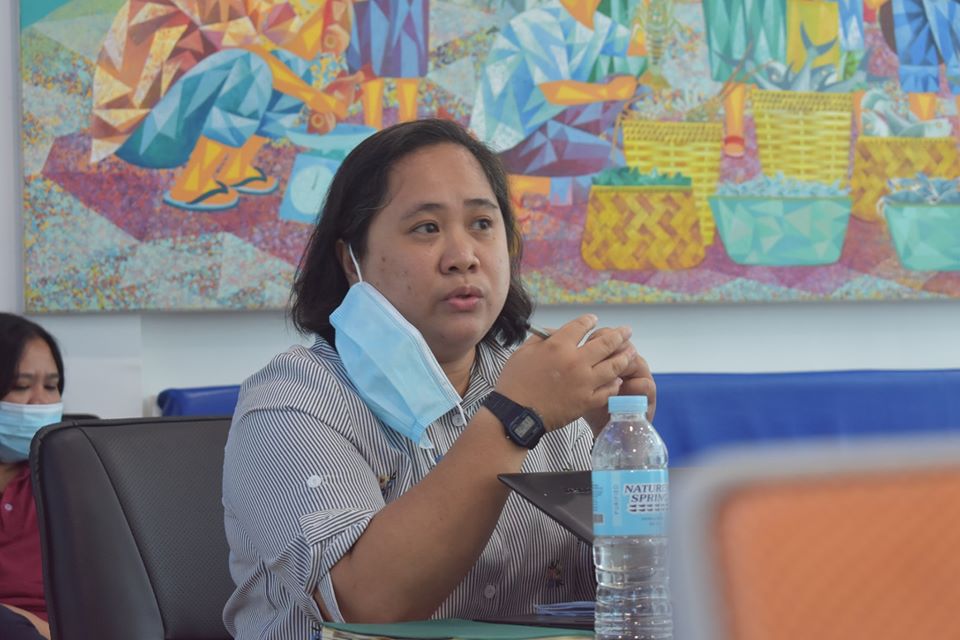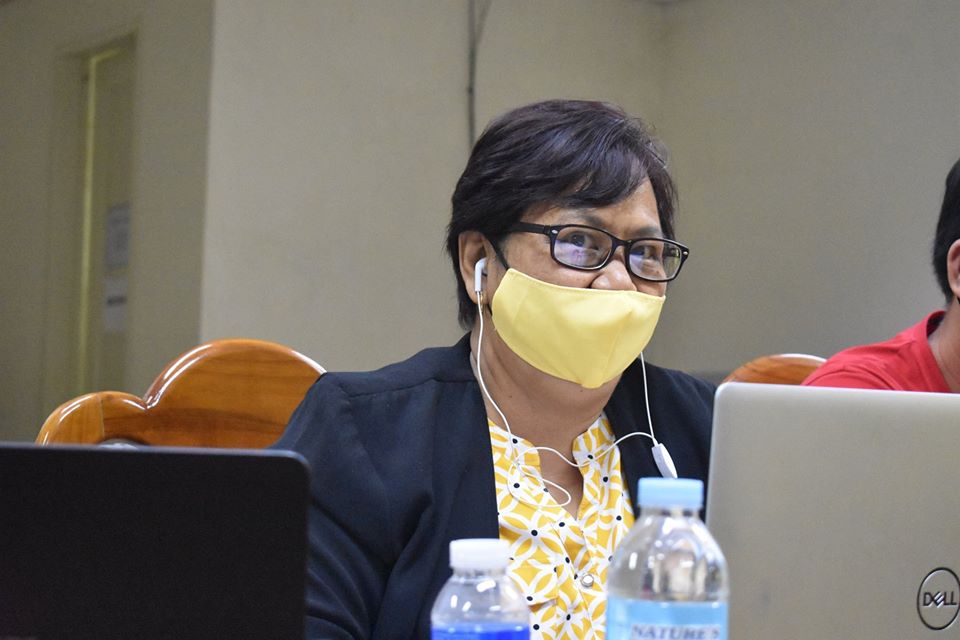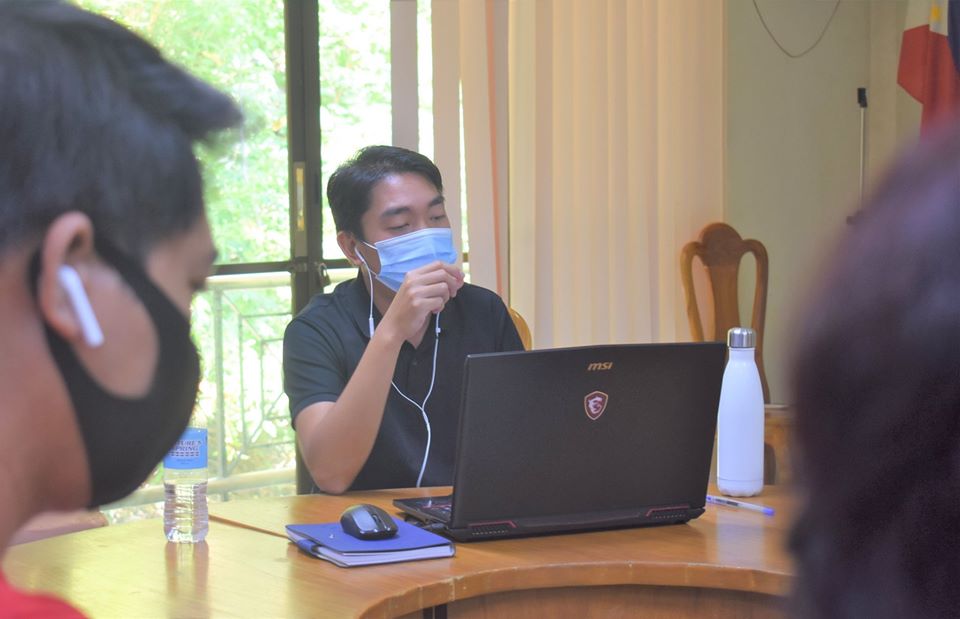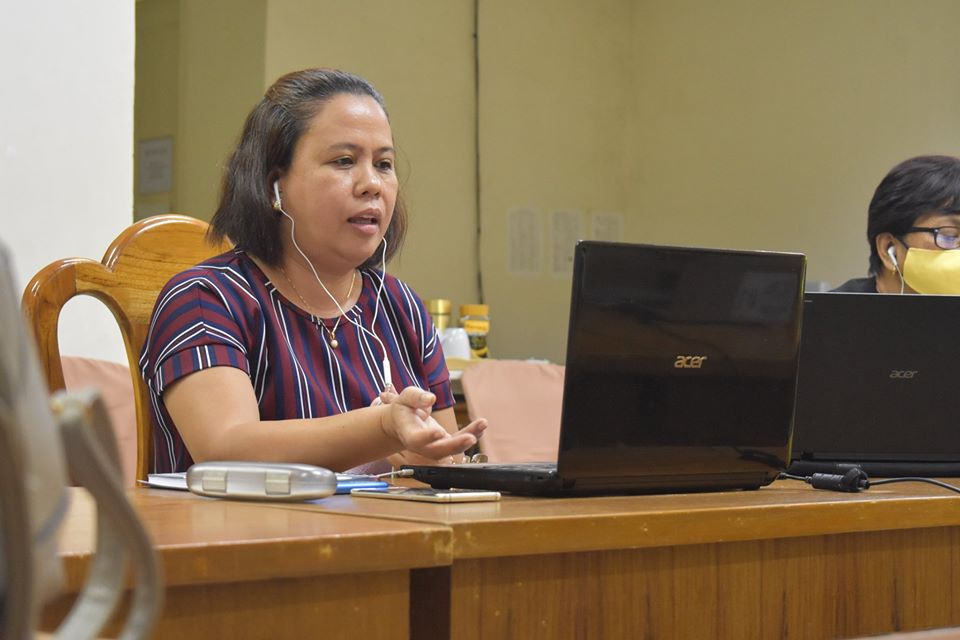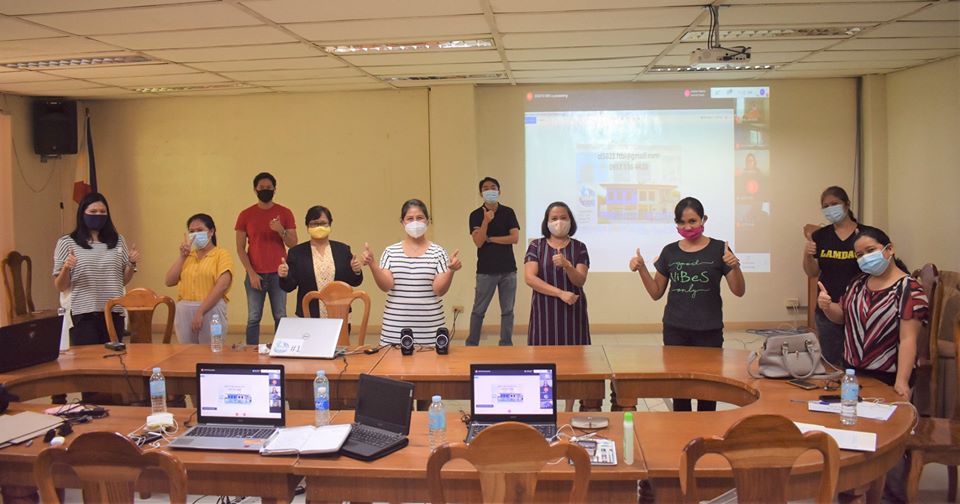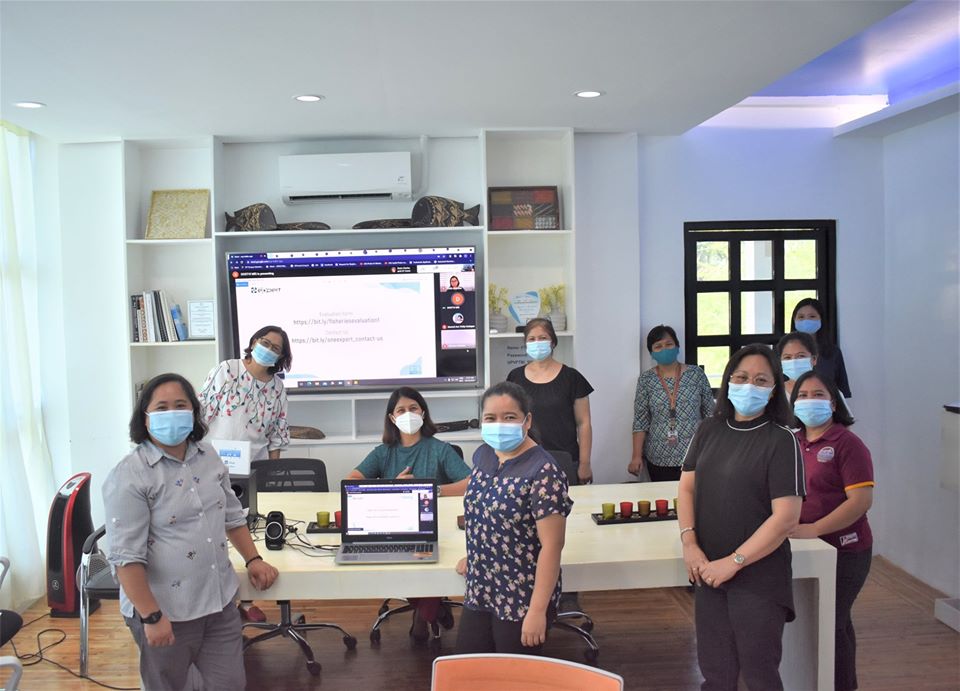 (This was originally posted on the UP Visayas website on August 4, 2020)