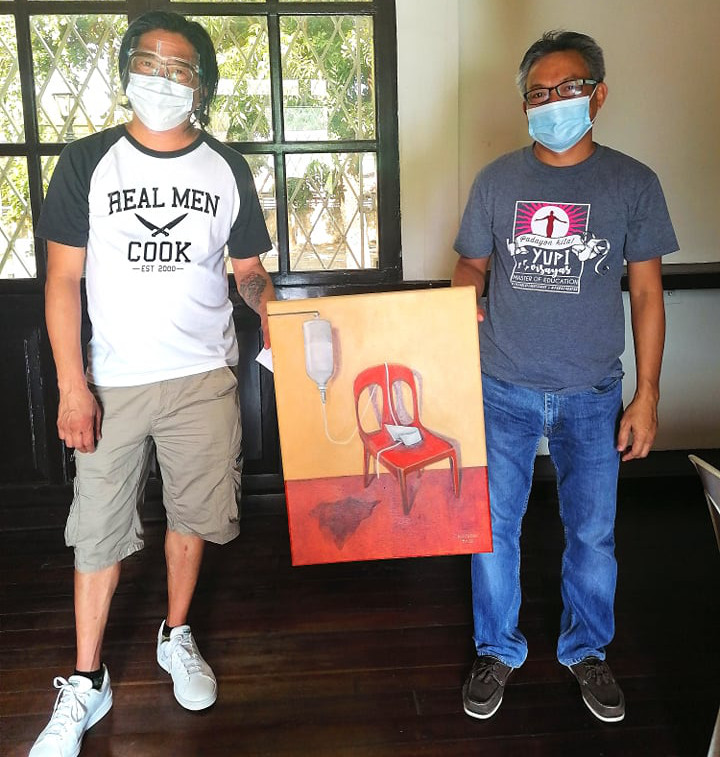 The UP Visayas Office of Initiatives in Culture and the Arts (OICA) turns over Php 17,200 to the Office of Alumni Relations for the Iskompyuter Drive.
The amount represents the share of the fund drive from the sale of artworks in the online UPV Art Fair, organized by OICA as part of the UPV Alumni Zoomcoming celebrations 2020.
Iskompyuter Drive targets to provide for the online learning needs of UPV college students through donations of cash or used laptops, desktop computers, tablets, and smartphones.
The members of Himbon Contemporary Ilonggo Artists Group who joined the UPV Art Fair are Gina Apostol, El Dosado, Charmaine Española, Vic Nabor, Norman Acedera, Ningnong Acedera, Gerundio Buendia Jr, Vic Fario, Ronnie Granja, Alex Ordoyo, Daryl Dalipe, Carmelo Camohoy III, Dodjie Tan, John Ernie Acedera, Cris Barredo, Carlo Juntado, Angelo Sobrepeña, and Anthony Castillo.
(This was originally posted on the UP Visayas website on October 21, 2020)