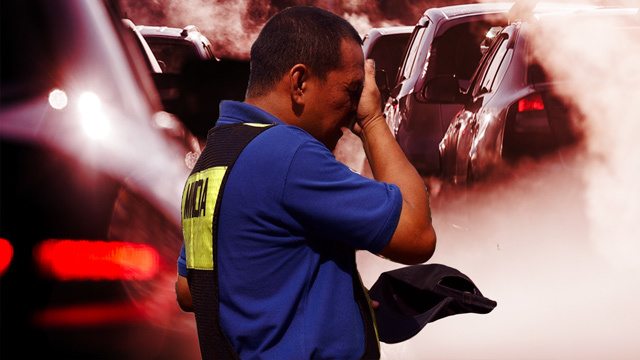 Exposure to traffic-related air pollution affects the health of traffic enforcers' hearts and lungs, a study finds.
A research team led by Emmanuel Baja of the National Institutes for Health-University of the Philippines Manila found that being exposed to black carbon and heavy metals while on duty along EDSA, where hundreds of thousands of vehicles travel daily, affects traffic enforcers' blood pressure and lung function.
Inflammation brought about by black carbon and heavy metal may also be linked to heart damage.
Assessing the health status of 158 Metropolitan Manila Development Authority (MMDA) traffic enforcers, the research team found that the increase in black carbon, a marker of vehicular air pollution, may increase the blood pressure of traffic enforcers who are female and "ever smokers." An ever smoker is a person who has smoked at least 100 cigarettes in his or her life.
The team also learned that black carbon may decrease the lung function of enforcers who are male, obese, or even non-smokers.
According to the study, lead was also found in enforcers' blood – a condition that could imply systemic inflammation. The study found enforcers who are female and never smokers to be more susceptible to this.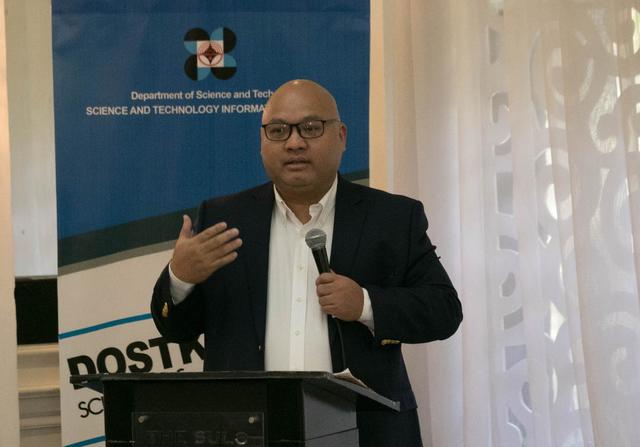 Baja said the study would justify work hazard compensation for MMDA traffic enforcers.
"Currently, the traffic enforcers don't have any kind of hazard pay as part of their salary…. This evidenced-based research could help them ask for certain compensation from the Department of Budget and Management and local government units," according to Baja.
The MMDA in 2017 asked the House of Representatives to pass a law providing a monthly hazard pay of P6,000 to its traffic enforcers. However, the proposal then was made primarily to address the problem of kotong or extortion among MMDA enforcers.
MMDA traffic enforcers are minimum-wage workers, making P537 per day.
(This was originally posted at Rappler.com on June 11, 2019.)