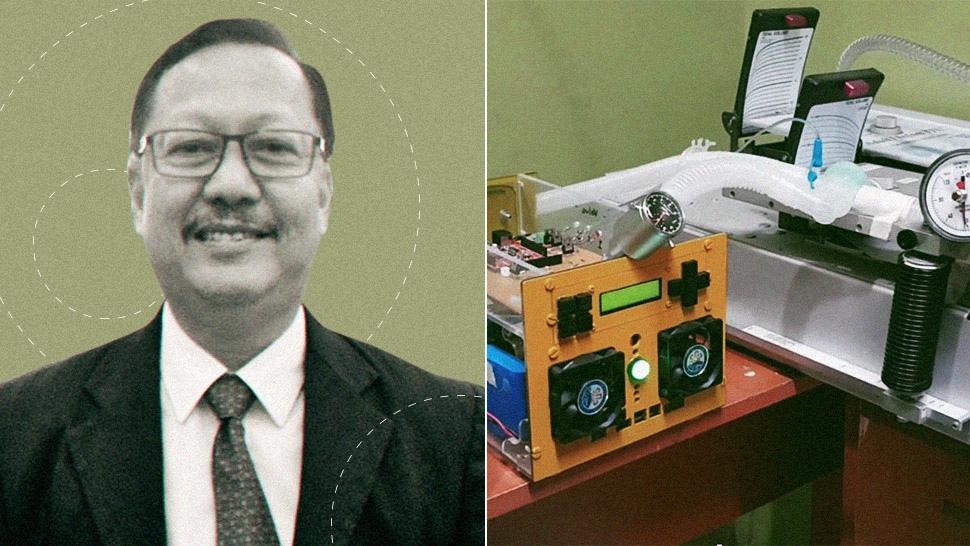 At least one good thing that has come out of the coronavirus pandemic is the display of bravery and heroism from ordinary people. Front healthcare frontliners to supermarket staff, from military and police personnel to garbage disposal workers, the crisis proves that there is no shortage of men and women who become heroes in our eyes simply by doing their job.
One person who certainly deserves this honor is Dr. Abundio "Bunds Balgos. A pulmonoligist and retired professor at the University of Philippines College of Medicine, Dr. Balgos led a team of experts that developed ReliefVent, a locally made, low-cost, high-quality ventilator more commonly known as Ginhawa that will soon help those who are severely ill from COVID-19.
According to the Philippine Council for Health Research and Development of the Department of Science, at least 50 percent of patients in intensive care unit need a ventilator.
(This was originally posted on the Esquire official website on April 20, 2020)