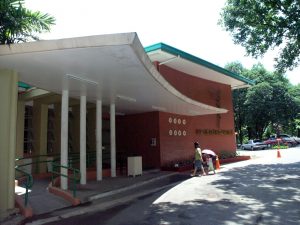 Seven UP Health Service (UPHS) specialty clinics will be available through telemedicine and will tentatively serve on Monday, Jun. 8.
Patients can book an appointment through website (uphs-specialist.appointlet.com) or through a mobile number UPHS will soon announce.
UPHS Director Dr. Jesusa Catabui said the new service aims to limit the face-to-face contact between doctors running the specialty clinics and their patients. She added that if in the course of the telemedicine consultation the doctor determines that there is a need to have a face-to-face interaction, the patient will be informed and necessary arrangements will be made.
The seven of UPHS' 20 affiliated consultants that agreed to participate in the program specialize in ophthalmology (3), obstetrics and gynecology (1), ear, nose and throat (1), surgery (1) and dermatology (1).
For more updates on the telemedicine specialty clinics, please follow the UPHS page at (https://www.facebook.com/UPDHealthService/).
(This was originally posted on the UP Diliman website on June 5, 2020)