Scientists from the University of the Philippines (UP) are conducting a "first-of-its-kind multidisciplinary study" on the chemical, physical, and psychological effects of "rugby" on those who abuse its intended use.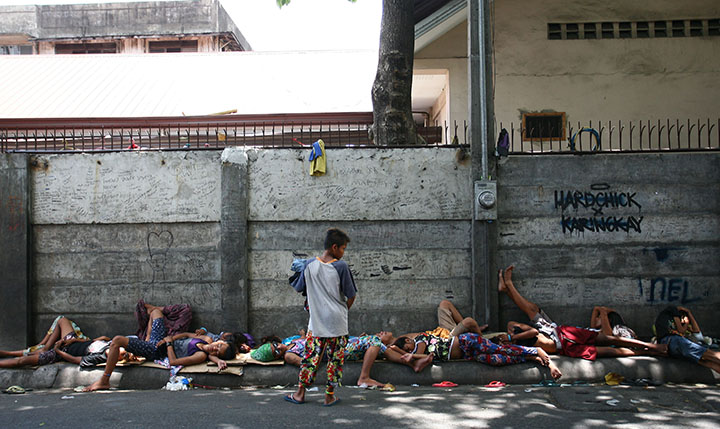 The study, called Novel Approaches to Treatment of Addiction and Depression using Animal Models, is a three-year research program headed by the UP Manila National Institutes of Health, the National Center for Mental Health, the UP College of Medicine, the UP Philippine General Hospital, and the UP Diliman College of Science Institute of Chemistry.
It is being supervised by internationally-renowned neurobehavioral scientist Dr. Gregory Quirk of the University of Puerto Rico School of Medicine.
Quirk developed a research program on the neural mechanisms of fear regulation, which is being used as a treatment for anxiety disorders.
"The first-ever model of its kind for toluene-based solvent addiction in the Philippines, this research is paving the way for new treatments for overcoming withdrawal and craving. The team hopes to translate their findings for use in human subjects as an attempt in addressing the pervasive drug addiction and chronic relapse in individuals. Such experimental treatments for toluene have not been deeply investigated anywhere else in the world, because inhalant abuse is not as rampant in more developed countries," UP said.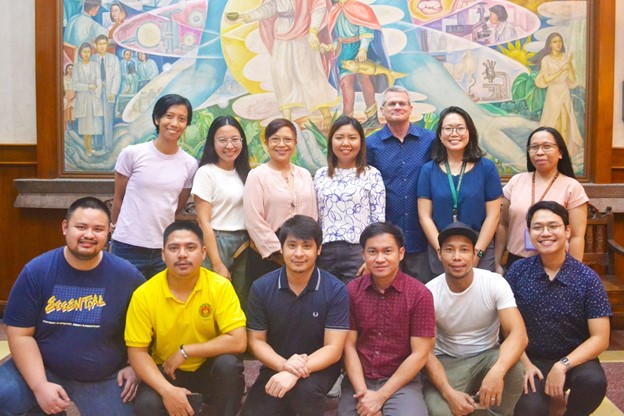 "Attempts to treat toluene or 'rugby' addiction have been largely unsuccessful due to severe withdrawal and craving symptoms that trigger relapse. What is needed to help adolescents overcome their addictions are new treatments that reduce toluene withdrawal and craving," said program leader Dr. Rohani Cena-Navarro.
Rodent models have been used in developing treatments for other addictive drugs, but no model has been developed for toluene—an aromatic hydrocarbon solvent found in easily-obtainable contact cement, popularly known under the "rugby" brand name in hardware, Navarro noted.
"This collaboration between scientists and clinicians hopes to address this societal problem using laboratory animals," she added.
Where did "rugby boys and girls" come from?
In a statement, UP emphasized that children and adolescents from the country's highly populated and poorest areas have no choice but to turn to substance abuse to ease their hunger.
This led to physiological addiction which then pushed them to beg, scavenge, or steal not just to satisfy their hunger but also to sustain their toluene addiction.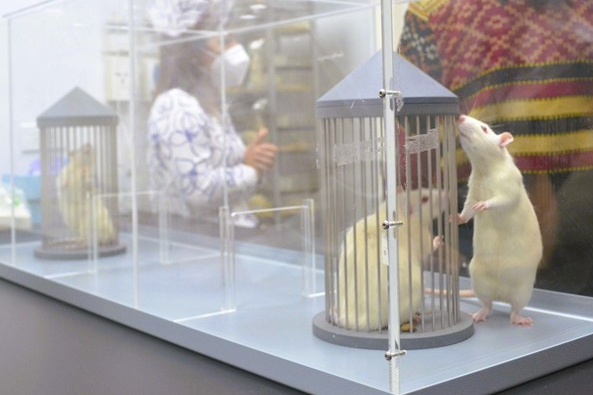 "Seeing groups of young boys—and girls!—running around the streets sniffing bags of glue has become so commonplace to the ordinary Filipino citizen, that the colloquial term 'rugby boys' is now a widely-used pejorative," UP said.
This substance abuse among children is a long-standing issue that needs proper public health intervention, and acknowledging the need for local research regarding the growing issue will be very significant in providing proper attention and treatment to the victims.
"In the years to come, it is our hope that the establishment of this Addiction Research Program will further open opportunities for research addressing the craving and withdrawal stages of addiction," said Dr. Grace Gregorio who is conducting research on the effects of toluene to rats with the hopes of understanding its effects in people.
Research progress
Currently in the second year, UP stated that it has already completed the first two phases: identifying validated methods to quantify toluene in rodent blood and establishing the long-term effects of toluene after chronic exposure.
"Using validated methods, the team is investigating the effects of chronic exposure that last long after the drug has been stopped. These include increased craving for the drug, increased anxiety, and impaired social functioning, all of which increase the likelihood of relapse following treatment. Novel treatments will be tested to diminish these withdrawal symptoms and restore the brain to its pre-addiction state," it said.
Aside from that, the study is also trying to address the challenge that researchers face when it comes to "interweaving science into the fabric of a complex, busy, and highly diverse society."
(This article, written by Luisa K. Cabato, was first published in the Manila Bulletin on 24 April 2023)