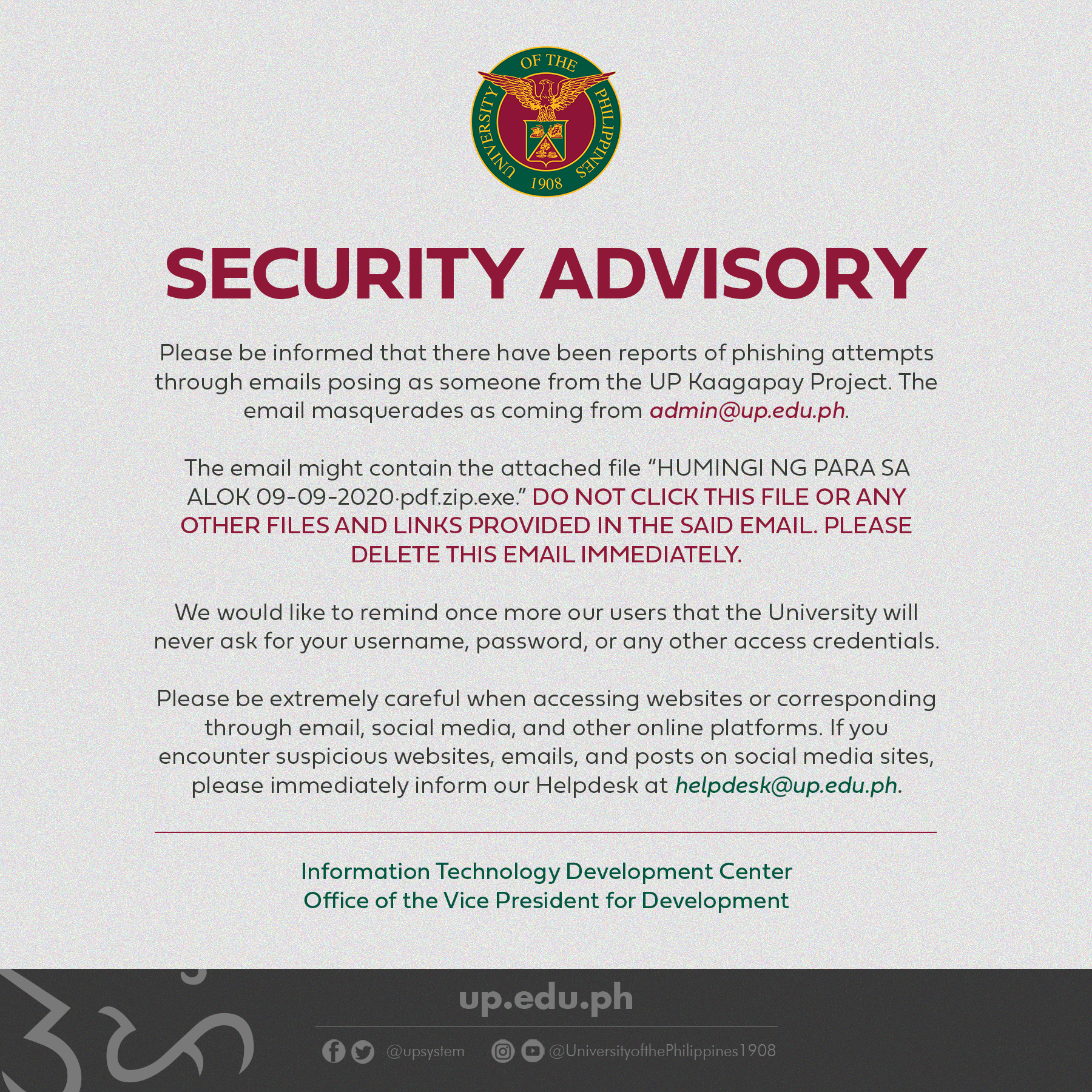 Please be informed that there have been reports of phishing attempts through emails posing as someone from the UP Kaagapay Project. The email masquerades as coming from "[email protected]".
The email might contain the attached file "HUMINGI NG PARA SA ALOK 09-09-2020·pdf.zip.exe." DO NOT click this file or any other files and links provided in said email. Please DELETE this email IMMEDIATELY.
We would like to remind once more our users that the University will never ask for your username, password, or any other access credentials.
Please be extremely careful when accessing websites or corresponding through email, social media, and other online platforms. If you encounter suspicious websites, emails, and posts on social media sites, please immediately inform our Helpdesk at [email protected]
For your guidance and information.