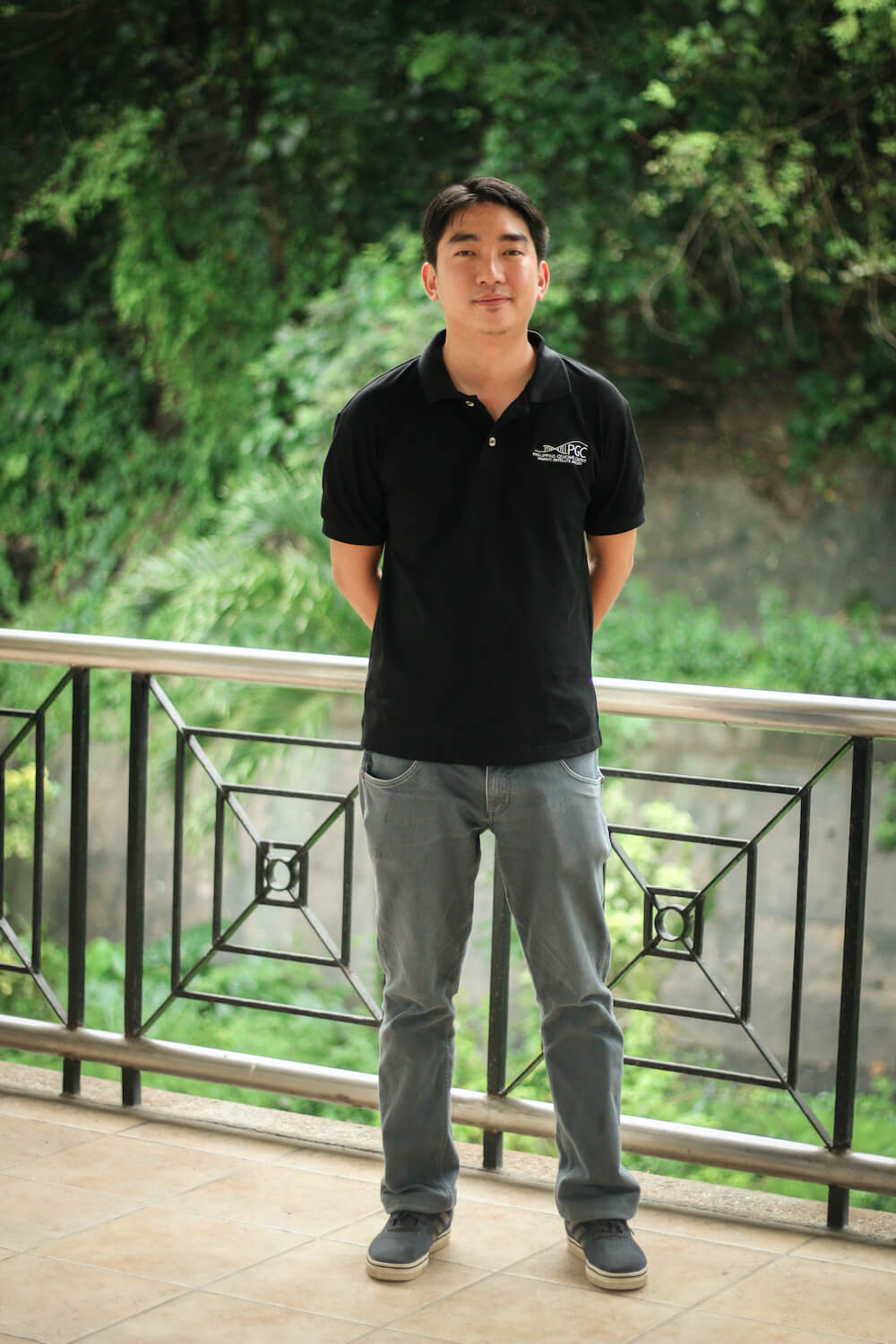 Heroes emerge during times of crisis. The one brought about by COVID-19 has shaped UP Visayas' College of Fisheries and Ocean Sciences faculty Dr. Victor Marco Emmanuel "Noel" Ferriols into nothing short of contemporary public health hero. Not one to show-off his achievements, this low key Director of the Philippine Genome Center – Visayas played a critical role in setting up several COVID-19 Testing Center in Western Visayas harnessing the resources and connections of the research facility.
In late February, when the country was gearing up for the pandemic, UPV Chancellor Ricardo Babaran called Ferriols how UPV could do something related to COVID-19. By then, on his own, Ferriols had already made initial discussions with some groups related to the use of the PCR machines of PGC-Visayas.
In the second week of March, Philippine Genome Center Head, Dr. Cynthia Saloma, an Ilongga and UPV alumna, inquired about the availability of RT-PCR machines and biosafety cabinets, as these are necessary in testing COVID-19 since cases of infection are expected to escalate in the country. With the approval of Chancellor Babaran, Ferriols began with an inventory of PGC-Visayas and CFOS equipment relevant to and may be compatible with the GenAmplify COVID-19 rRT-PCR Detection kits developed by UP NIH-Mtek and led by Dr. Raul V. Destura, Deputy Director of the Philippine Genome Center.
Following this potentially very important contribution to the local fight against COVID-19, on March 16, iAmUPHi, a UPV alumni group, organized a meeting at the Iloilo City Hall on the possibility of putting up a testing center in Iloilo. Mayor Jerry Treñas met with the hospital administrators and health experts from Western VIsayas Medical Center (WVMC), West Visayas State University Medical Center (WVSU MC) and The Medical City Iloilo (TMCI), Presidential Consultant for Western Visayas Jane Javellana, Balik Scientists from UP, University of San Agustin, UPV and Philippine Science High School-WV experts and UPV alumni movers headed by Judge Cyril Regalado to discuss the plan.
It was in this meeting that Ferriols presented the GenAmplify COVID-19 rRT-PCR Detection kits. After this, the group dubbed as the Iloilo City COVID-19 Task Force, assigned Dr. Ferriols as focal person for laboratorians.
In anticipation of the possible opening of test centers in Region 6, PGC-Visayas prepared an inventory of RT-PCR machines and other pertinent equipment needed for COVID-19 testing which can be borrowed or are available in four institutions in the region. PGC-Visayas also consolidated other protocols of the four initially FDA-approved RT-PCR kits at that time to determine the equipment needed to run tests using them. The list was submitted to Dr. Destura in Manila. The inventory was also sent to UPV Vice Chancellor for Research and Extension Dr. Rolly Fuentes in Tacloban City to spur efforts to facilitate a COVID-19 Testing Center in Eastern Visayas.
A letter was also sent to the DOH Region 6 regarding the requirements in the use of GenAmplify COVID-19 rRT-PCR Detection Kits. Together with biosafety experts from the PSHS-WV – Mr. Fernando Jolito and Mr. Harold Mediodia, Ferriols checked the possible initial location of the COVID-19 testing facility within the WVMC. He also met with WVMC's Director, Dr. Stephanie Abello, DOH 6 Regional Director Dr. Marlyn Convocar, and other hospital heads to discuss about the urgent need for a testing facility for the region.
In that meeting it was learned that the WVMC lacked nuclease-free water for use in the testing facility. With no hesitation, PGC-Visayas and UPV CFOS-Institute of Aquaculture shared their supply. Dr. Ferriols also discussed with Research Institute for Tropical Medicine specialists about other requirements for COVID-19 testing.
On March 25, with the approval of the UPV Chancellor, PGC-Visayas transferred its CFX96 RT-PCR machine and digital dry bath to WVMC. PGC-Visayas also provided cryoblocks and an additional digital dry bath to WVMC. These were transported to the regional hospital on March 30 through the efforts of Rex Aguado of iAmUPHi.
The WVSU-MC New Born Screening Facility was also proposed to be converted into a COVID-19 testing center. Dr. Ferriols together with Mr. Jolito made an initial assessment. Later the DOH-WHO-RITM team came and inspected the prospective facility together with Ferriols and the WVSU-MC personnel.
Manila HealthTek Inc., the group that developed the UP test kits at PGC arrived in Iloilo on April 15 and trained medical and laboratory technicians of WVSU MC, Iloilo City Health Office, and PGC Visayas on the use of the GenAmplify COVID-19 rRT-PCR Detection kits. With Dr. Ferriols, they also checked the feasibility of using another RT-PCR machine of WVSU for testing.
To share this new knowledge, PGC-Visayas held a four-day training on the use of GenAmplify COVID-19 rRT-PCR Detection kits at the UPV College of Management. The first two days were devoted to Biosafety and Biosecurity Lecture-Workshop and on the last two days Demo and Hands-on Workshop on GenAmplify COVID-19 rRT-PCR Detection kits was conducted. Sixteen Ilonggo medical personnel were trained – eight from WVSU MC and eight from Iloilo City Health Office.
On April 27, 2020 Dr. Ferriols submitted a reference report on how to increase COVID-19 testing capacity to Mayor Treñas and Iloilo Governor Arthur Defensor, Jr.
The office of Congressman Francisco "Kiko" Benitez, Representative of the 3rd District Negros Occidental also coordinated with Ferriols regarding preparations being done by the Corazon Locsin Montelibano Memorial Regional Hospital of Bacolod City and requirements in setting up a testing facility. Thus began the involvement of PGC-Visayas for the opening of a COVID-19 test facility in Negros Occidental. From April 27-30, five of the Negros-based medical technologists and personnel were trained on the use of GenAmplify COVID-19 rRT-PCR Detection kits at UP Visayas, Iloilo City campus.
Training were continuously conducted with the third batch comprising of five (6) Medical Technologists from QualiMed Hospital, four (4) medical technologists from Metro Iloilo Hospital and Medical Center, Inc. and one (1) head Pathologist of both hospitals. The training was held at the University of San Agustin C2B2 & CND3, Iloilo on May 26-27, 2020.
The fourth batch was composed of one (1) Pathologist of The Medical City Iloilo/WVMC, seven (7) Pathology Residents of Western Visayas Medical Center (WVMC) and two (2) Pathology Residents of West Visayas State University Medical Center (WVSU-MC). The training was held at the National Institute of Molecular Biology and Biotechnology (NIMBB), UP Visayas, Miagao on May 28-29, 2020.
Now that the local testing facilities for COVID-19 in the region are in place and with many medical personnel trained, PGC-Visayas and their main-man, Dr. Noel Ferriols, have yet to rest. They have become a vital source of technical advice on COVID-19 Testing in Western Visayas. For his efforts and widening expertise on the matter, Ferriols was sought after by local media for interviews for their news and public affairs programs.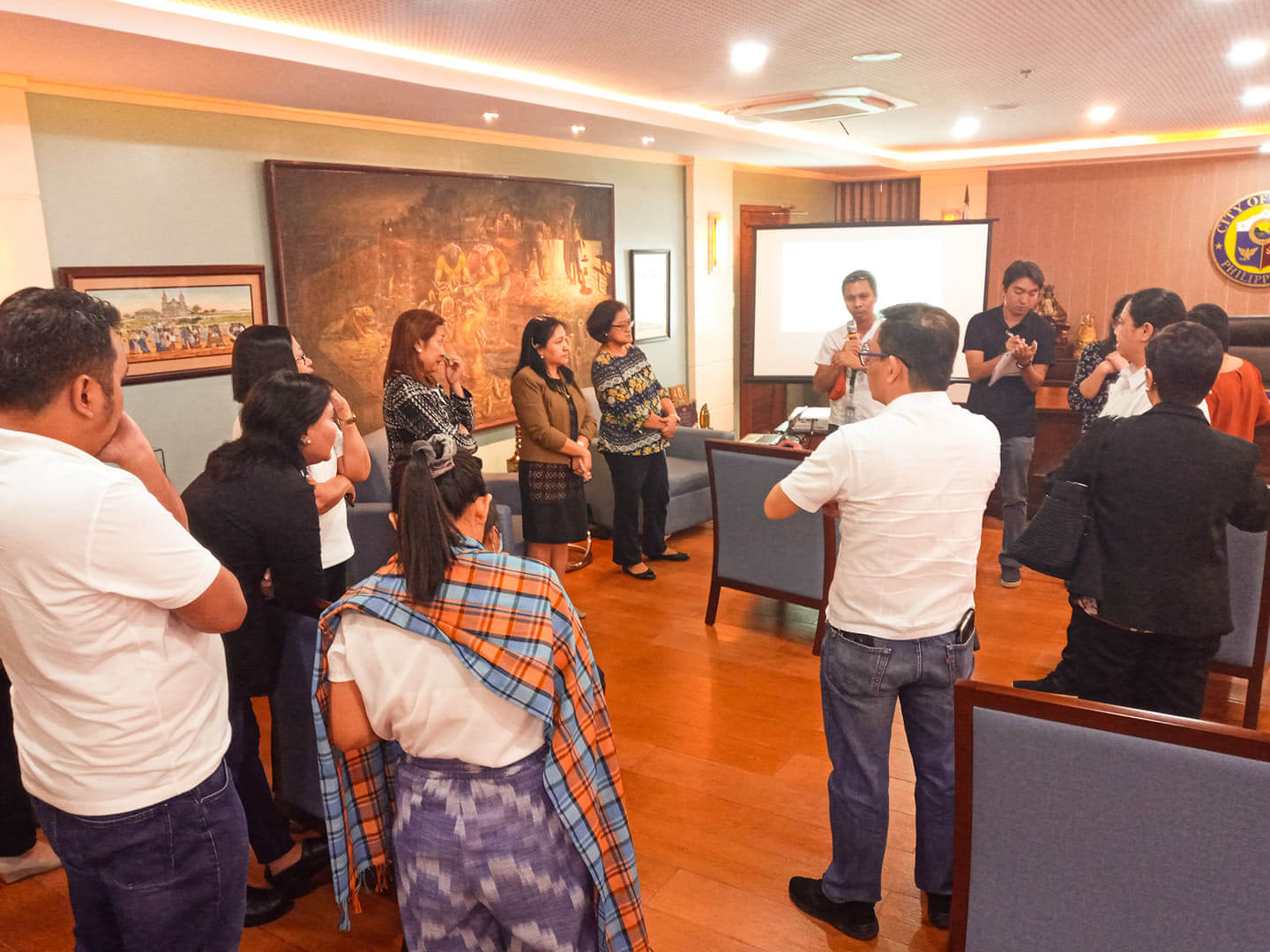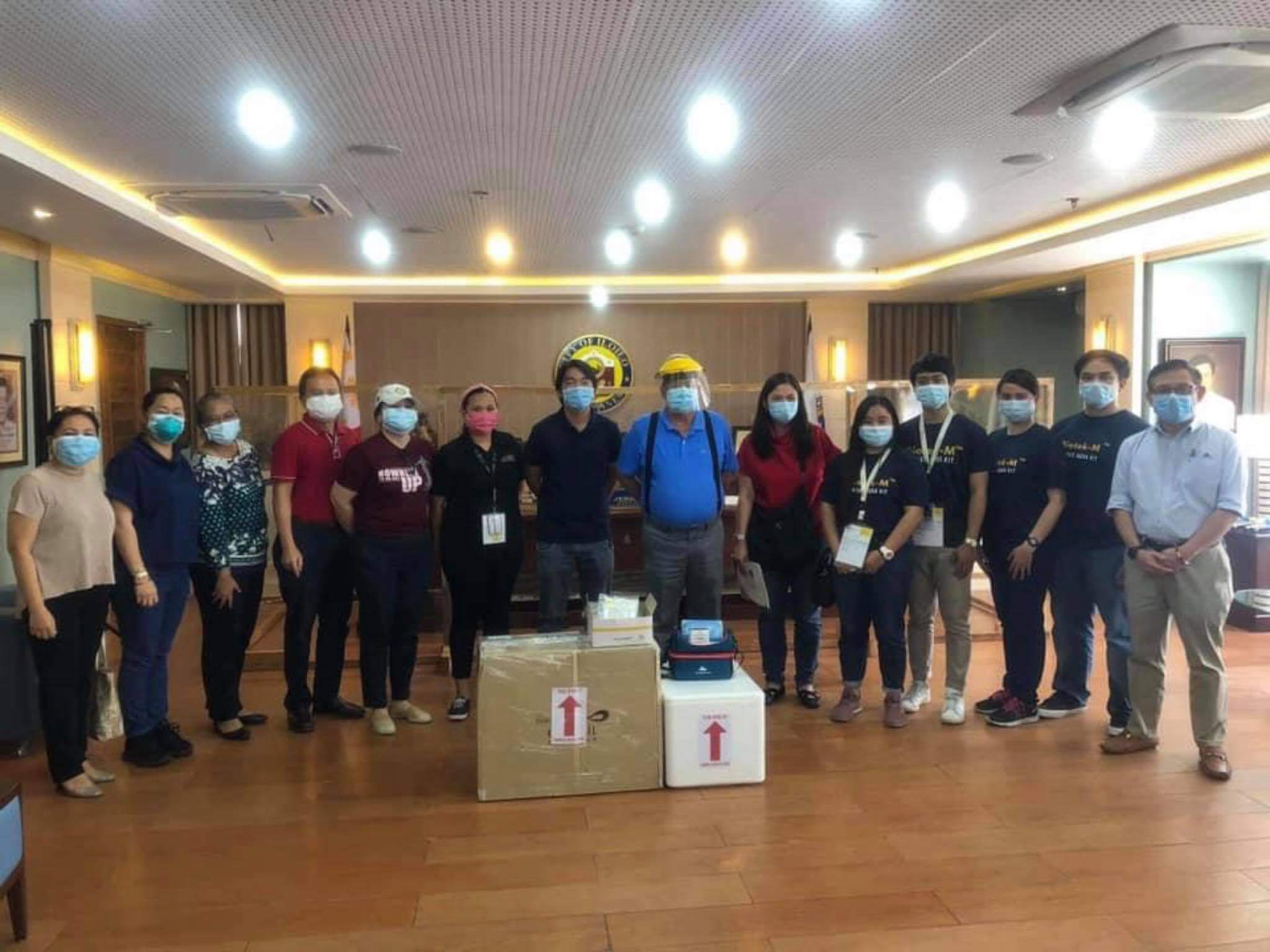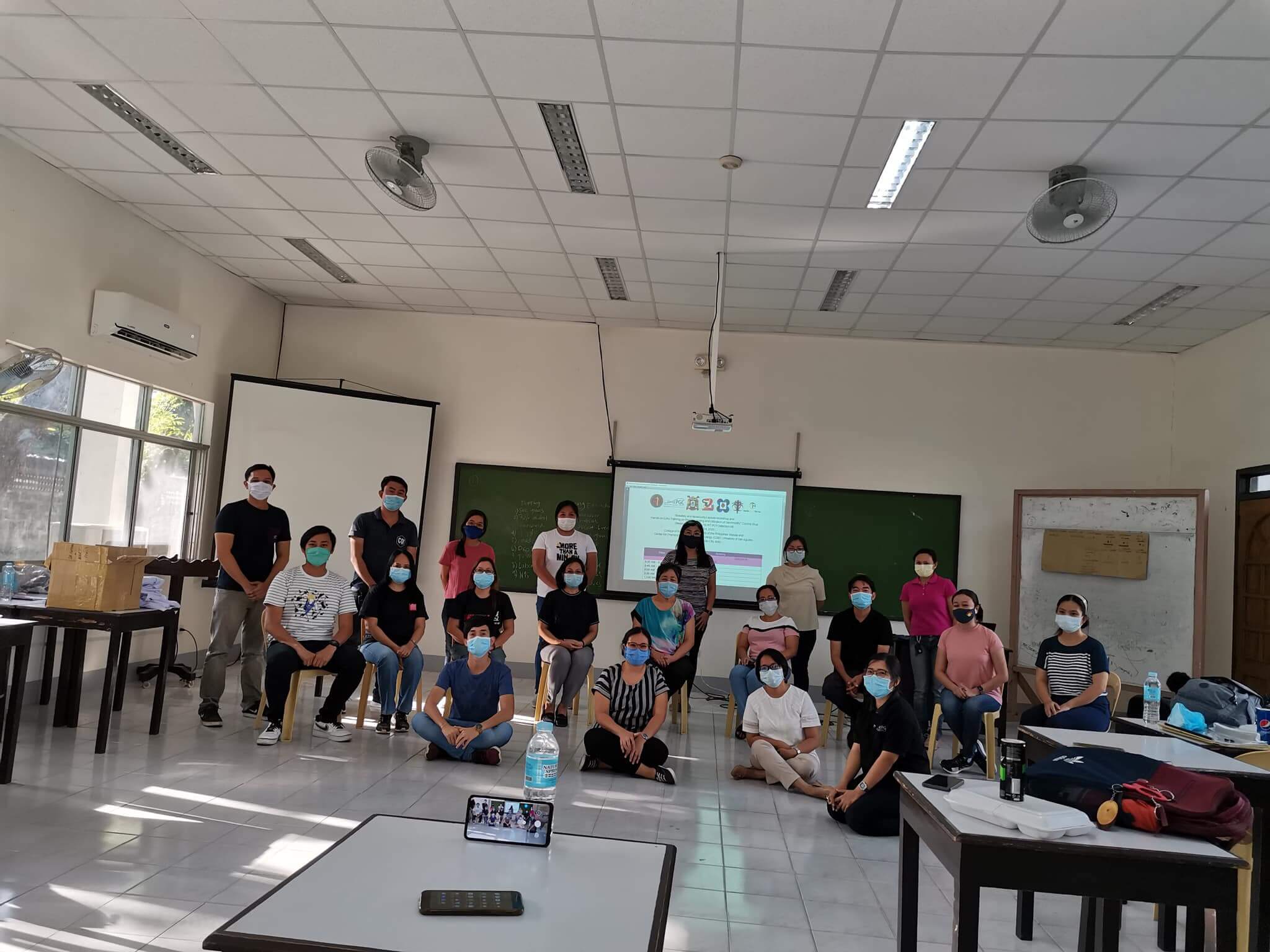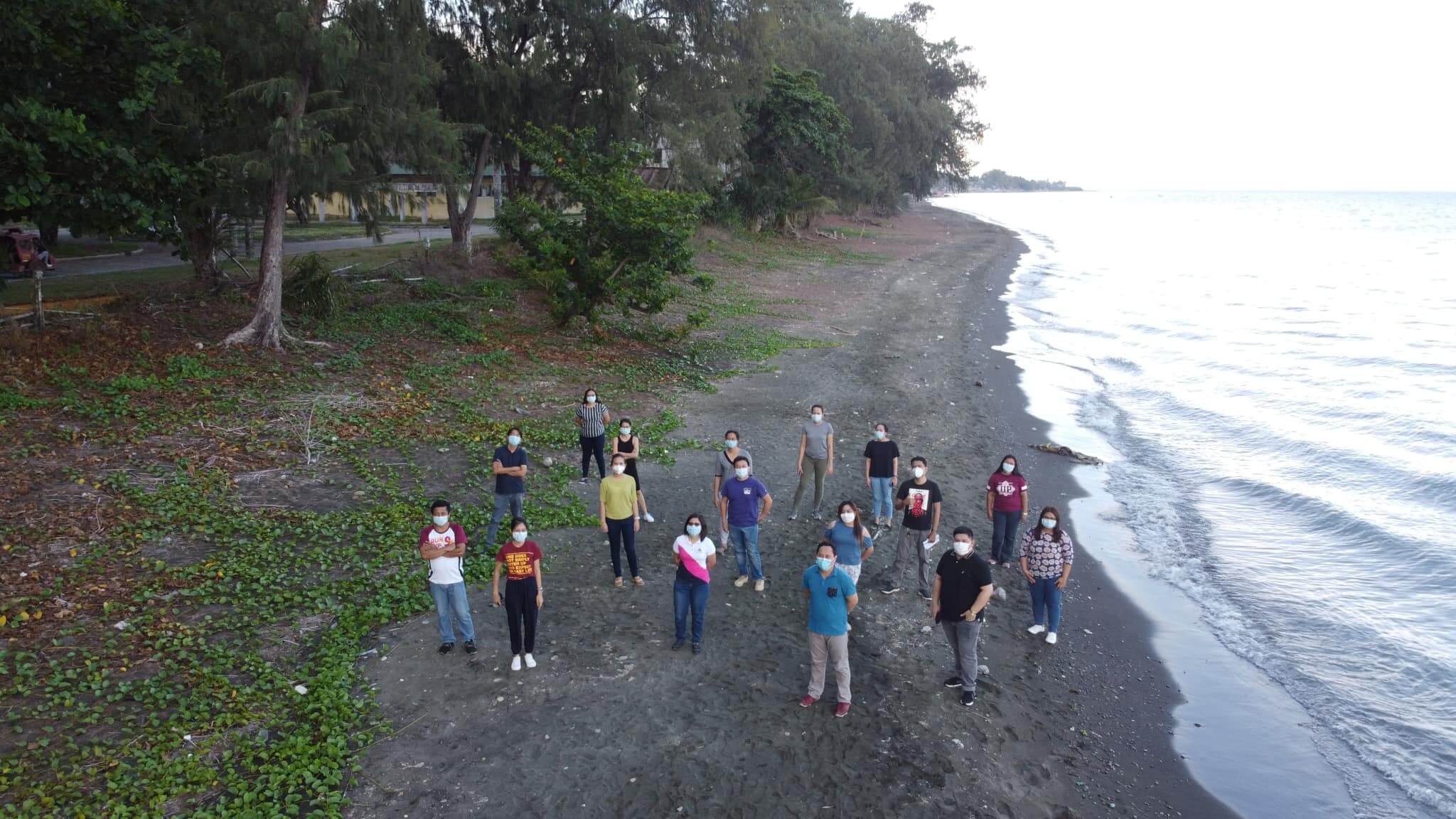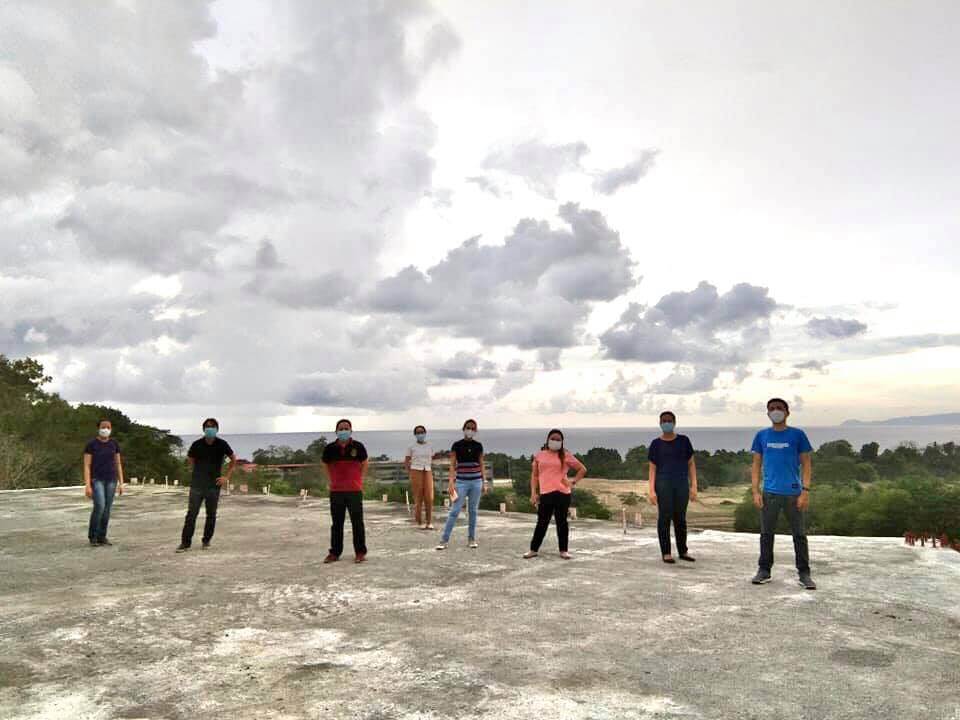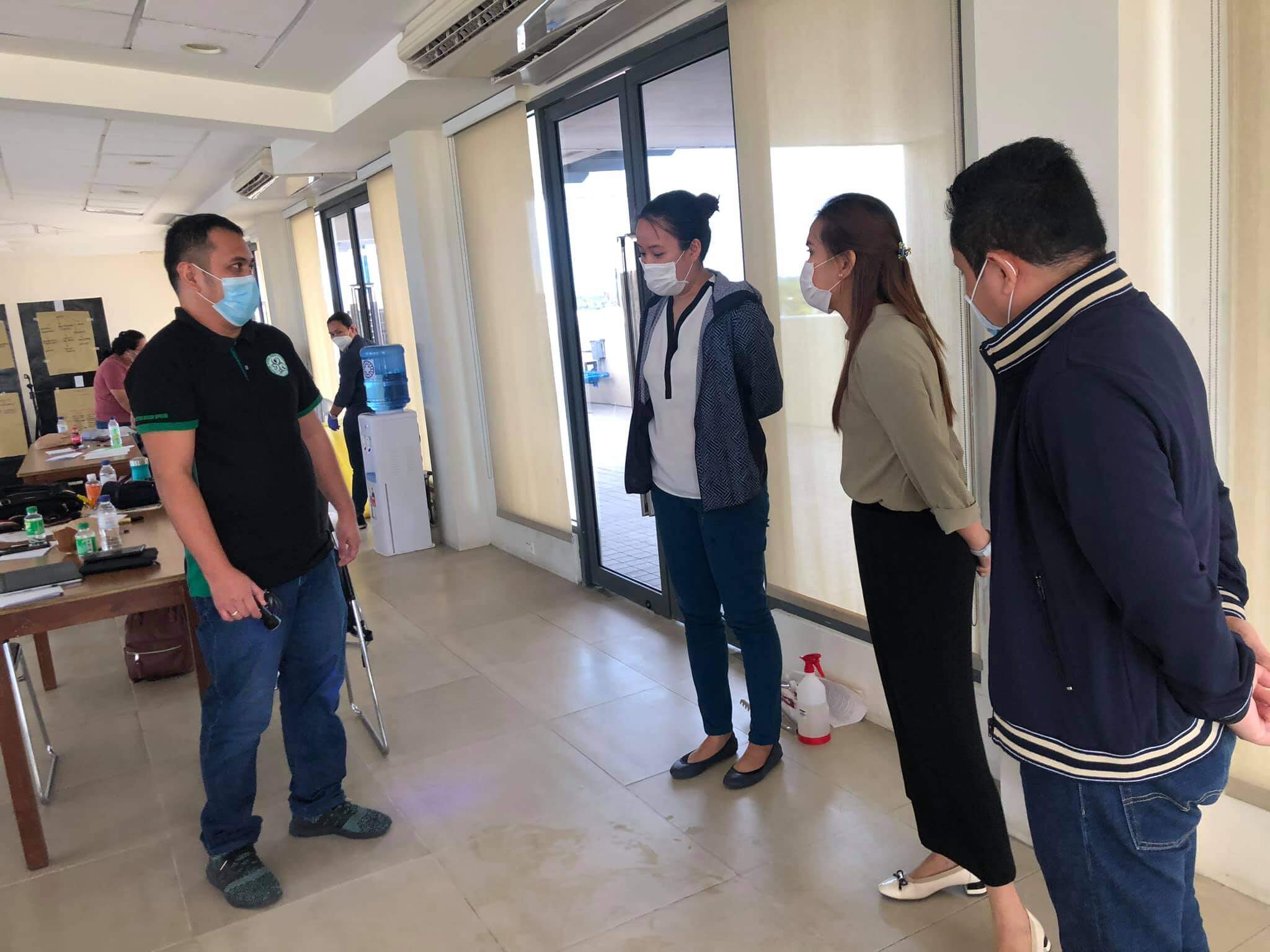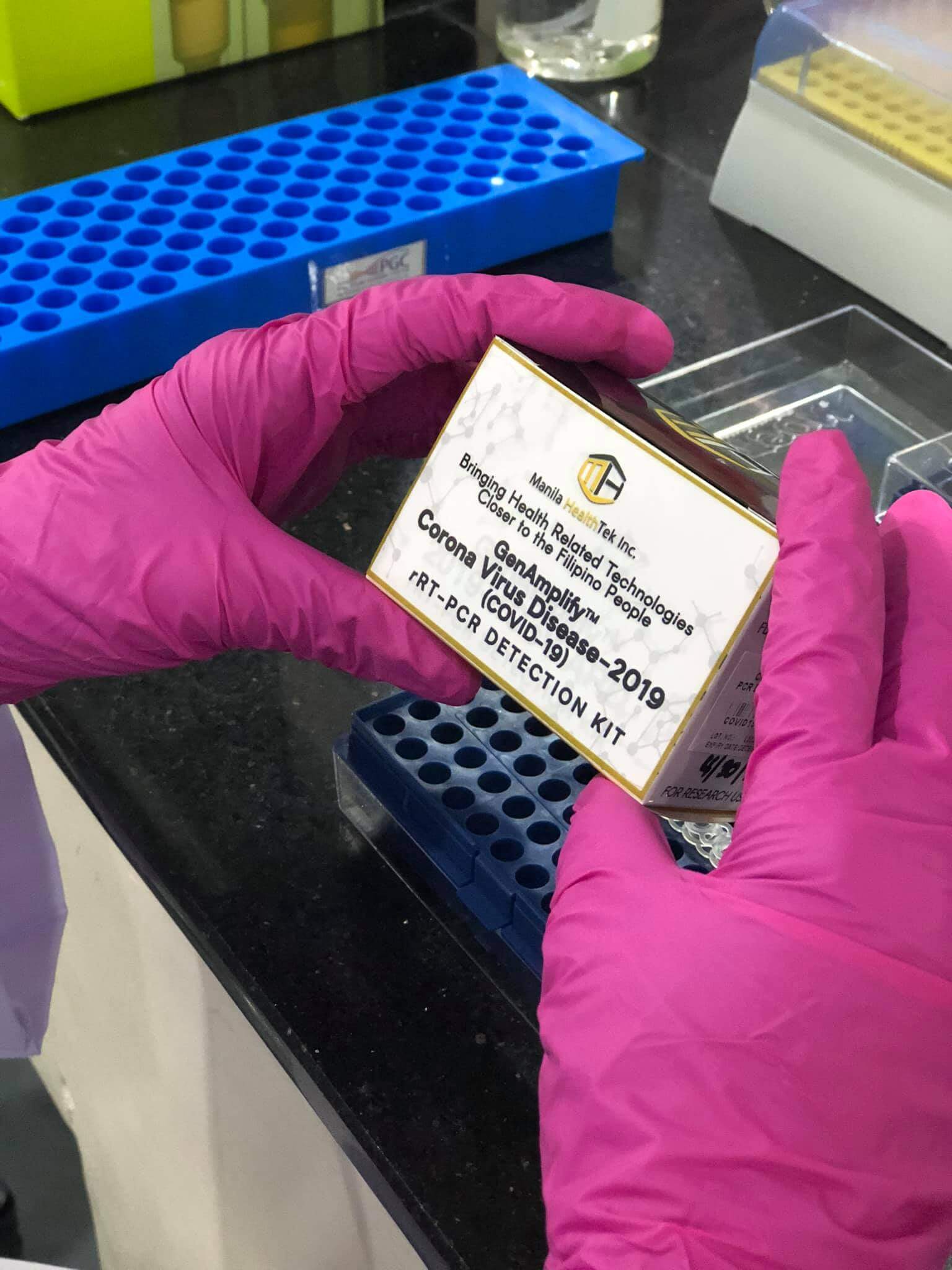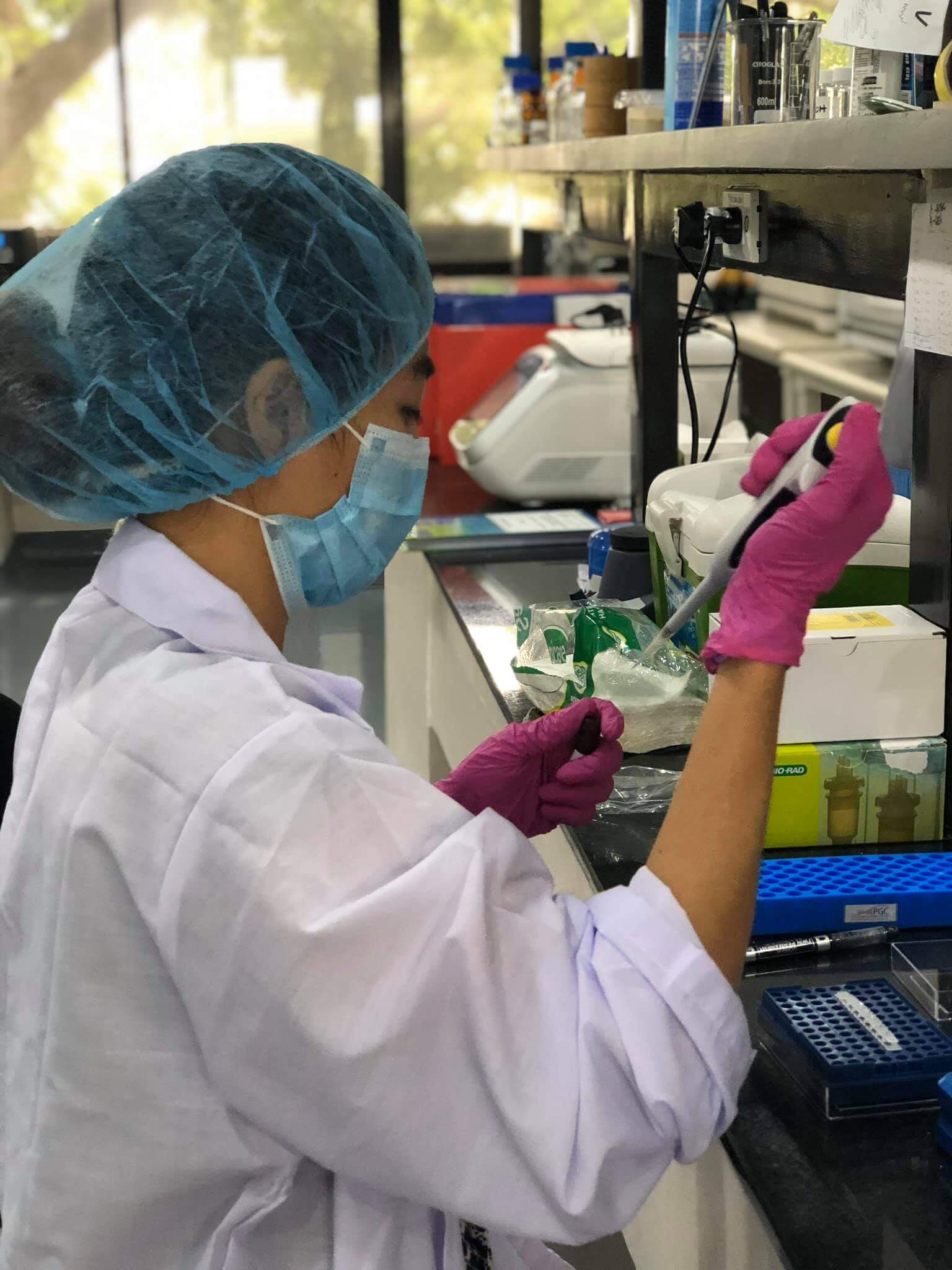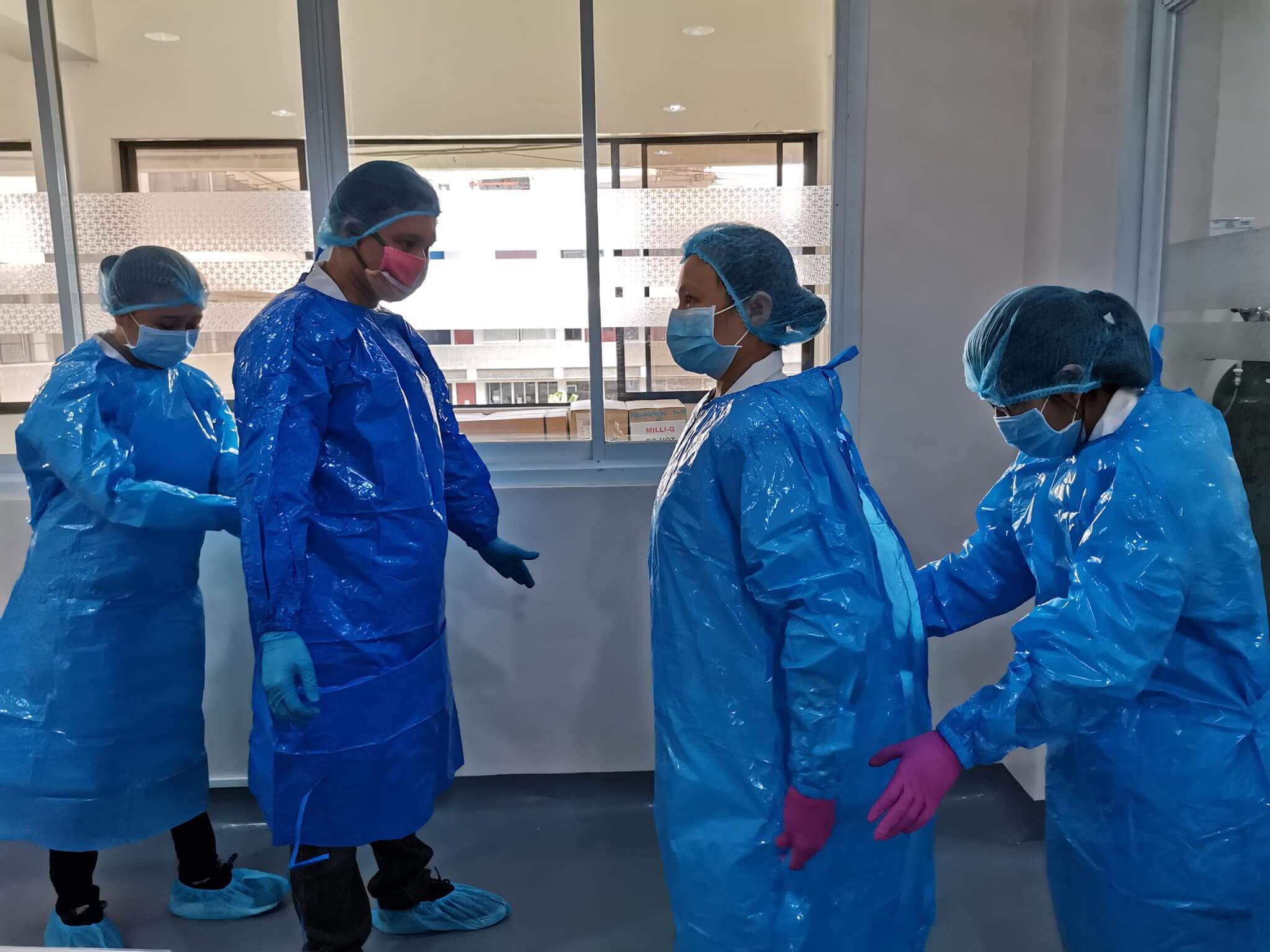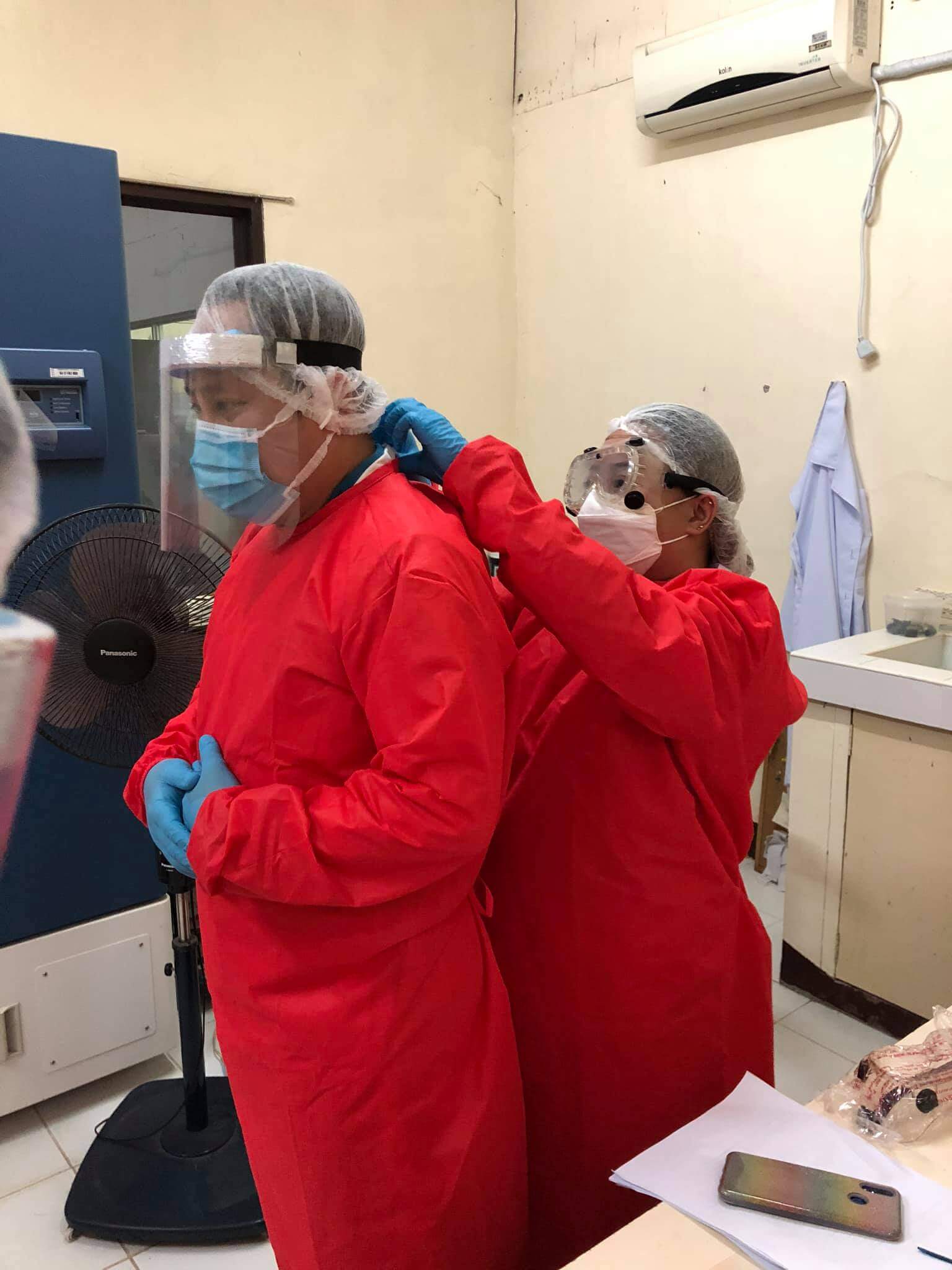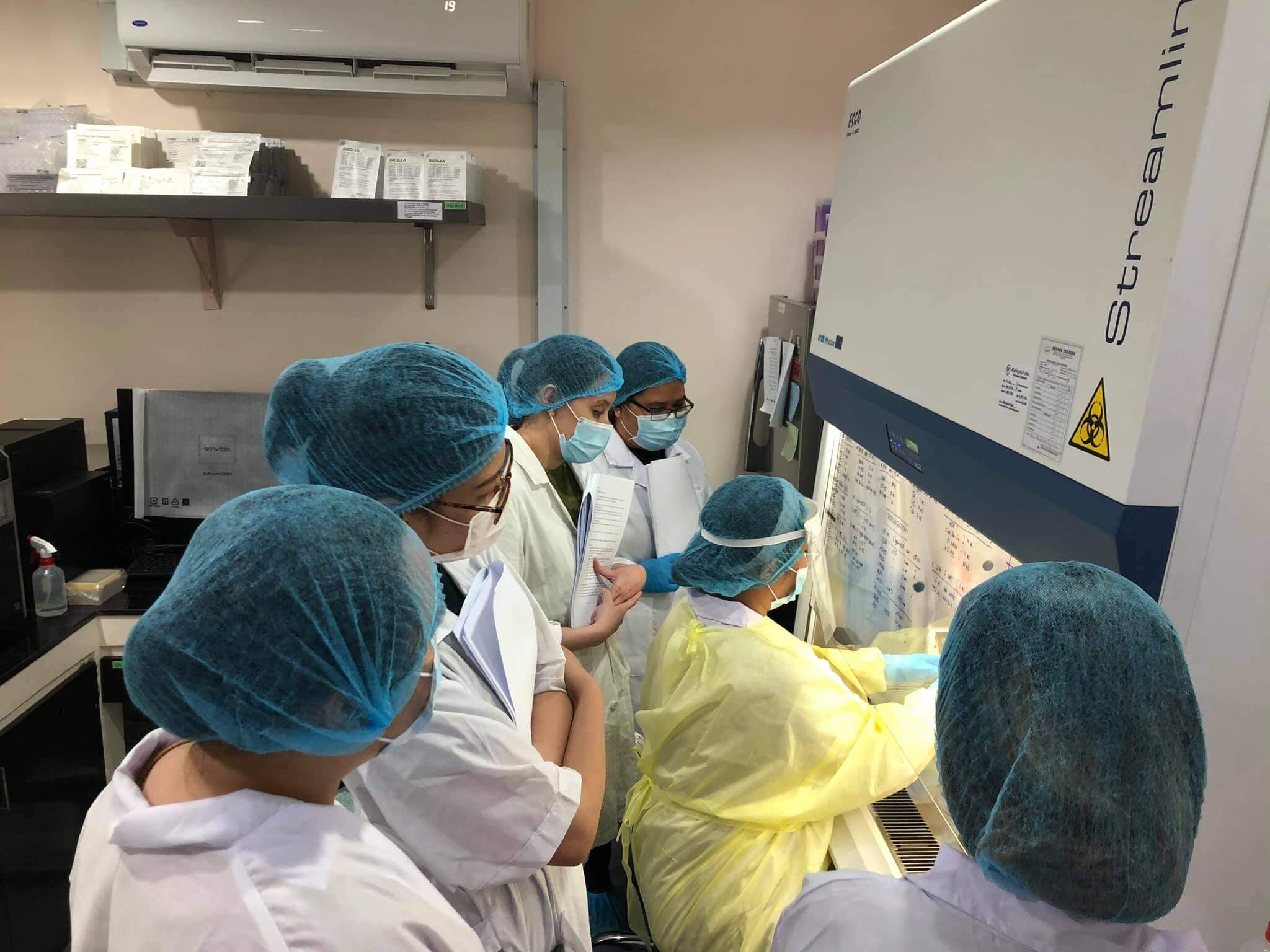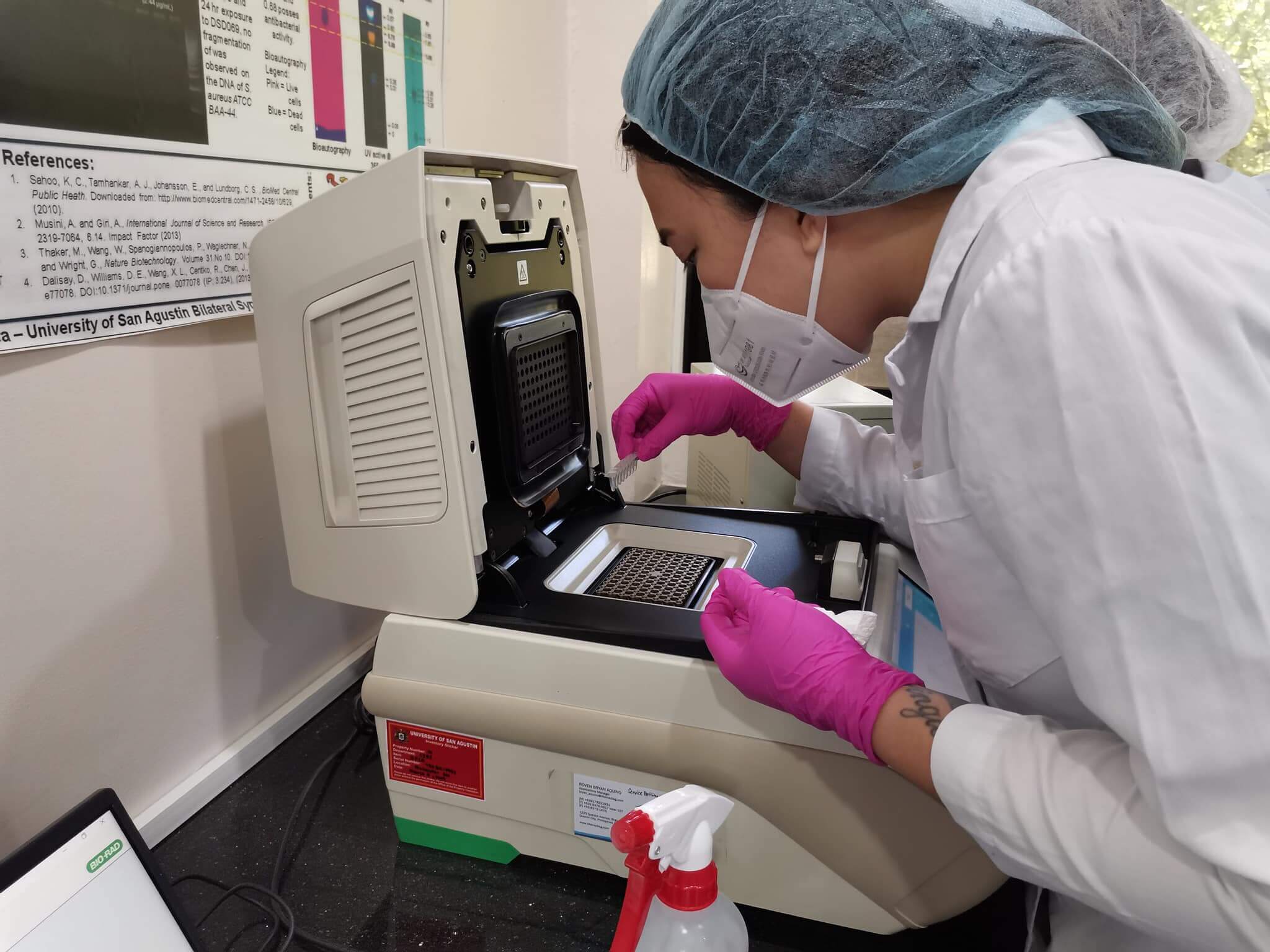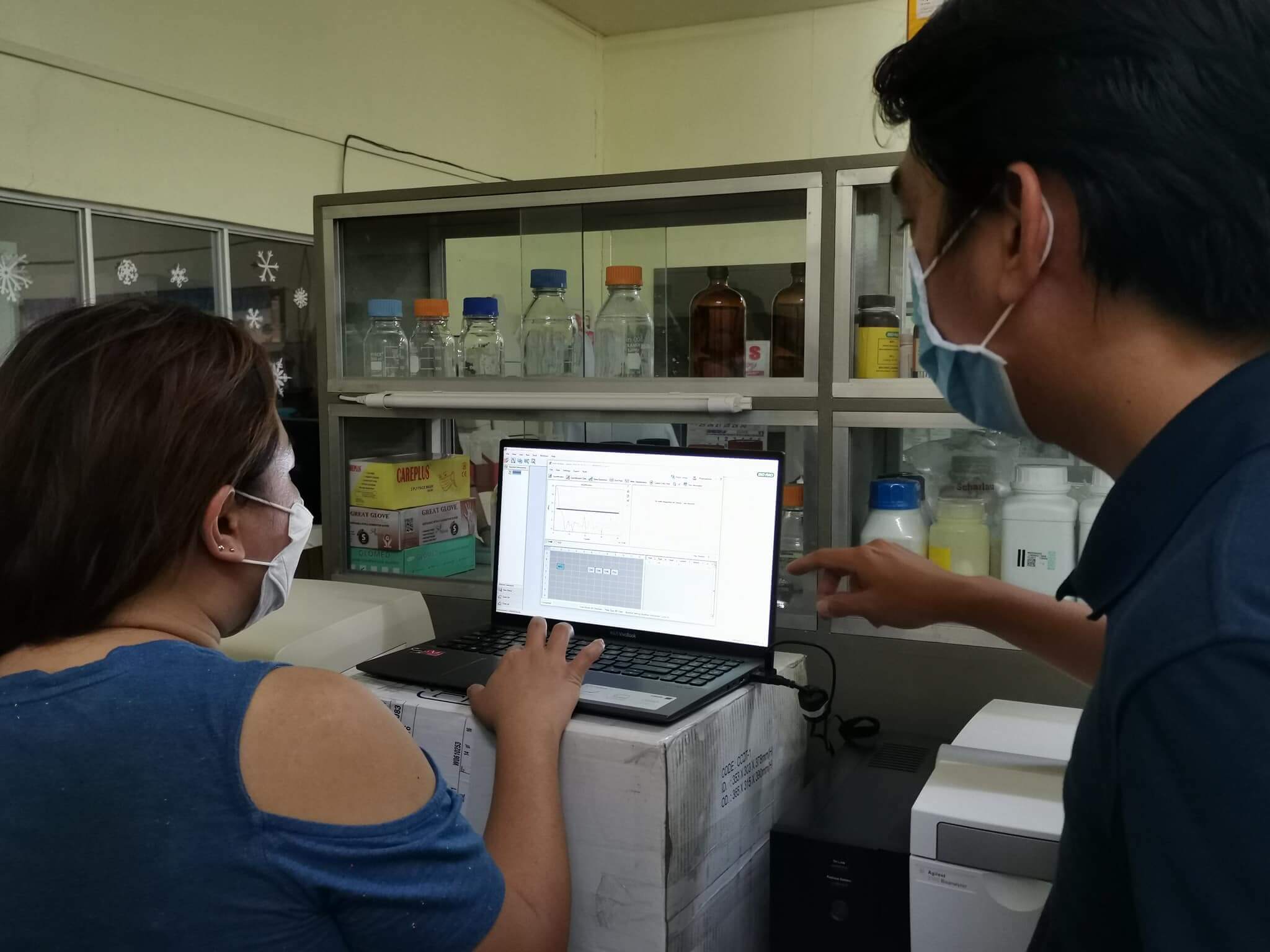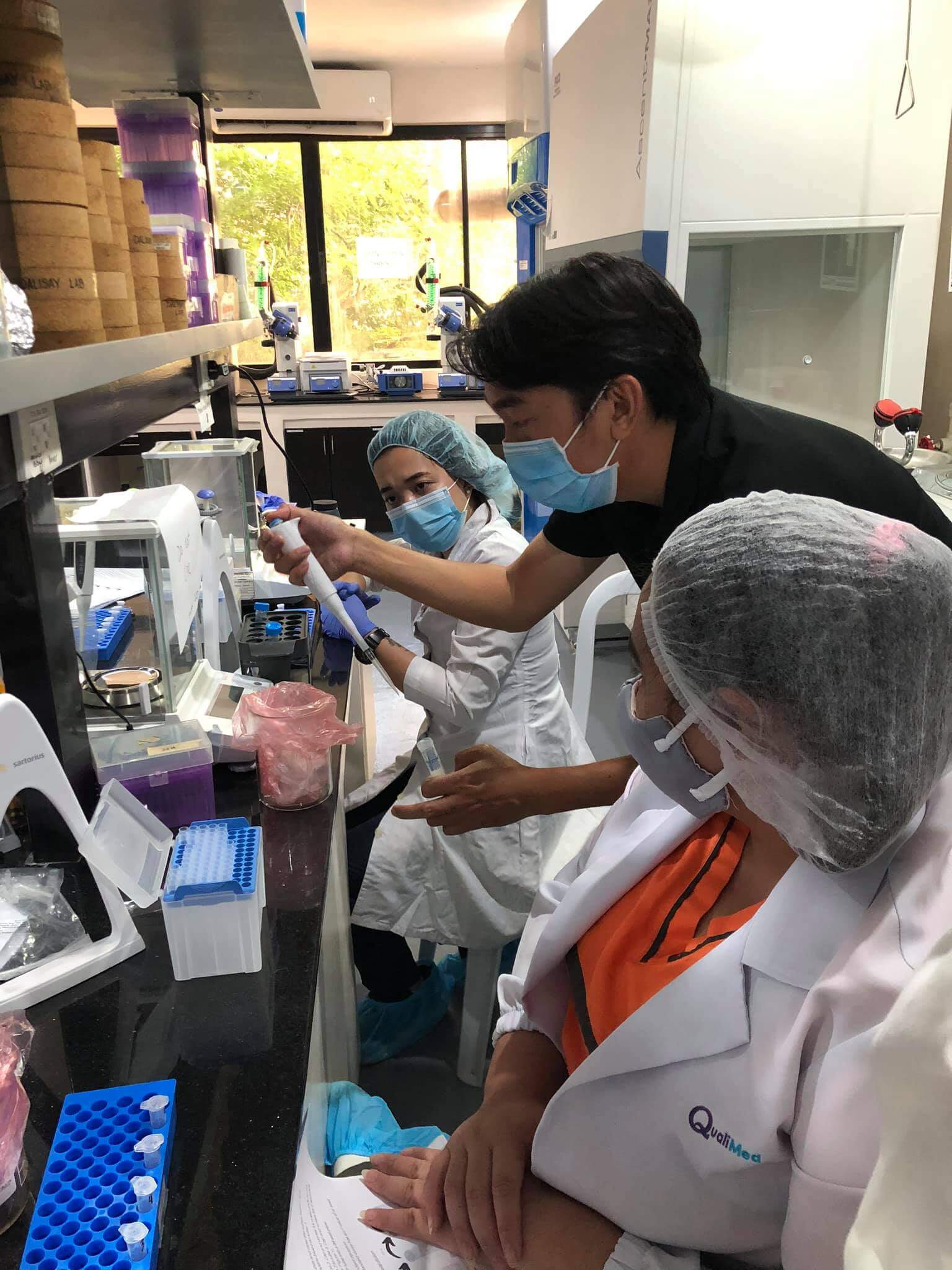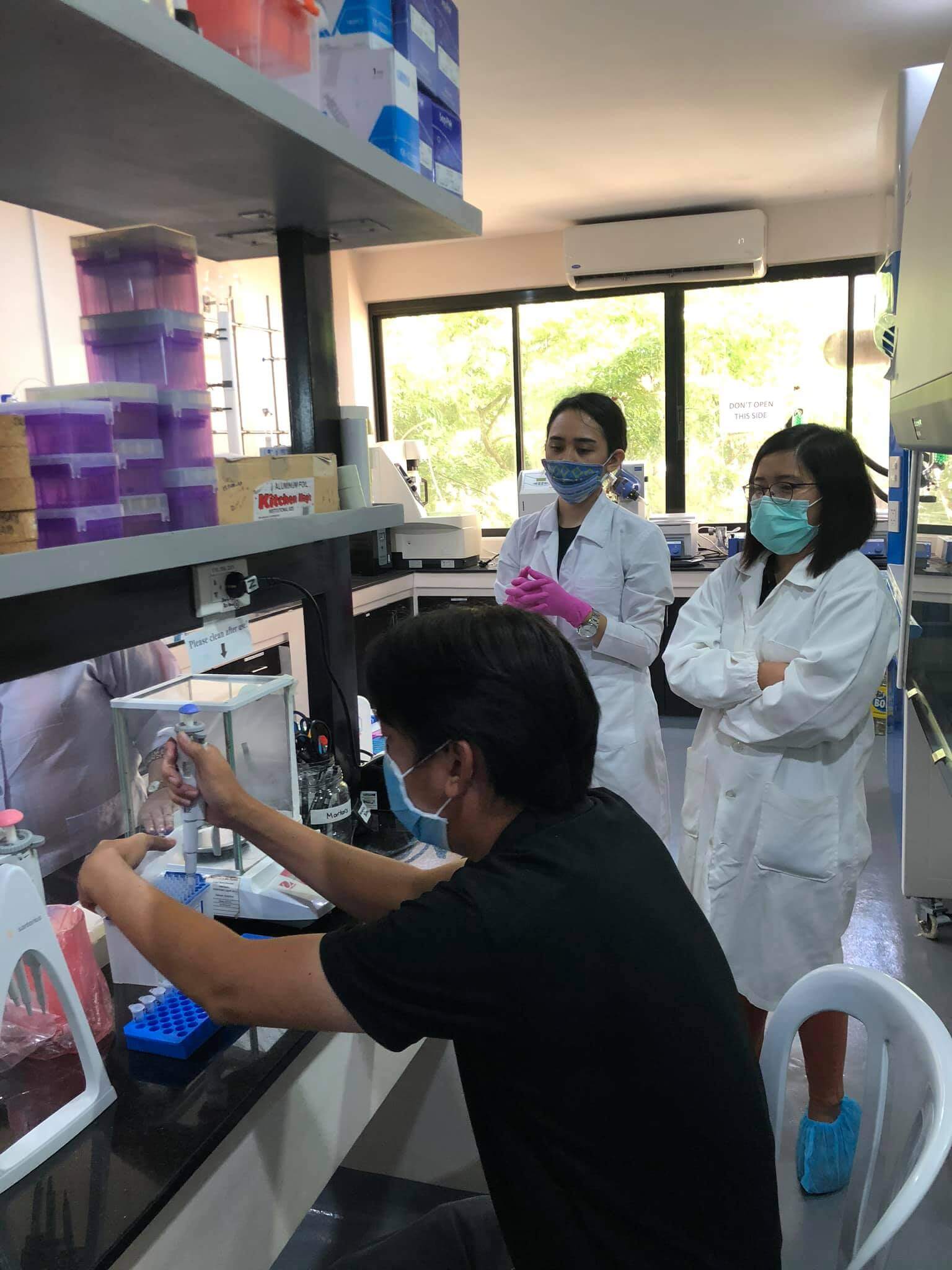 Photos from: PGC Visayas FB
(This was originally posted on the UP Visayas website on June 2, 2020)