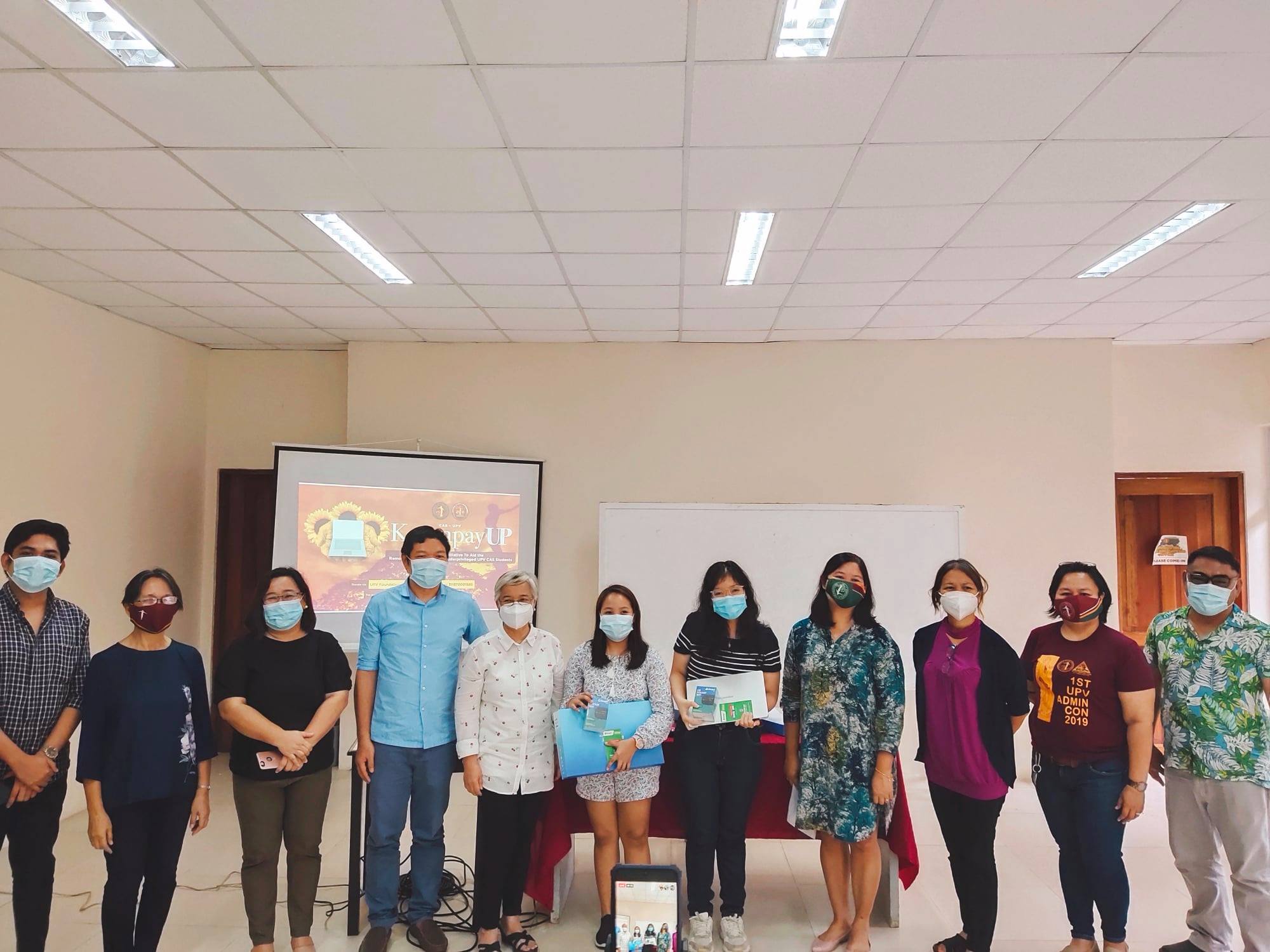 Two students of the UPV College of Arts and Sciences were the initial recipients of laptops with WiFi connectivity during a simple ceremony held at the Iloilo City campus today, October 30, 2020.
Carlyn Grace P. Ausmolo, and Pia Anne Marie S. Apsay, 2nd year and 3rd year BA Community Development, respectively, received the laptops from CAS Dean Ma. Severa Fe Katalbas and Associate Dean Nilo Araneta. The laptops were generated by the UPV-CAS Kaagapay Committee.
The turn-over was organized by Prof. Edelia Braga and Prof. Jocelyn Firmase of the UPV Kaagapay. Witnessing the event were Prof. Benmar Panaguiton and Anna Razel L. Ramirez of the UPV ISKOmpyuter Donation drive as well as representatives from CAS, OAR, and the UPVFI.
Additional gadgets will be distributed soon as the group consolidate more donations from alumni, UPVFI, UP, Magbubunga Tayo!, UPV Outreach, and the UPV ISKOmpyuter donation drives.
More photos here: https://www.facebook.com/U.P.Visayas.Official/ | Photos by: Alven Polido/IPO
(This was originally posted on the UP Visayas website on October 20, 2020)