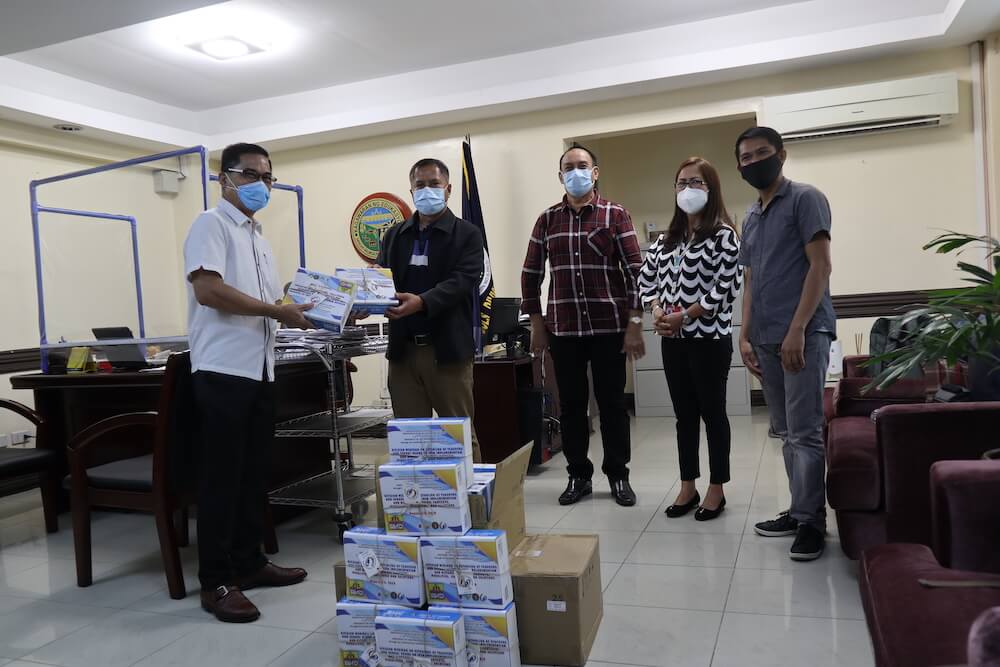 Ugnayan ng Pahinungod facilitated the donation of 30 units of prepaid WiFi modems to the Department of Education (DepEd) Division of Iloilo on July 29, 2020 at the DepEd division office in La Paz, Iloilo City. Ugnayan ng Pahinungod Director, Prof. Ruben M. Gamala officially turned over the devices to Dr. Roel F. Bermejo, and Division IPEd Focal Person, Dr. Jesus C. Insilada, together with other key division personnel.
The 30 wifi modems were acquired through an open-use grant facilitated by University of the Philippines Visayas faculty on study leave, Donne Jone P. Sodusta.
The donation of these brand-new devices is part of the University of the Philippines Visayas' efforts through the Ugnayan ng Pahinungod to reach the underserved educational grassroots. The schools implementing the Indigenous Peoples' Education (IPEd) initiative of DepEd will be using these devices to support teaching and learning in the COVID-19 new normal where face-to-face contact and activities have been discontinued in compliance with health and safety protocols.
Moreover, through the partnership of UPV Ugnayan ng Pahinungod and DepEd Iloilo, teacher training series webinar were slated and will be kicking off with the first session on August 3-5, 2020 to retool and assist teachers and school heads on IPEd implementation through distance learning modalities. Local and international experts on IPEd and distance learning were invited as resource persons.
"The Indigenous Peoples Education Section of the Schools Division of Iloilo is very grateful for the partnership with the Ugnayan ng Pahinungod of the University of the Philippines Visayas. The modems donated to all IPEd implementing districts are of big help in implementing distance learning modalities in the new normal. The IPEd, being one of the special programs of the Department of Education, has been grateful to all partners and collaborators for us to better serve our learners and stakeholders in the indigenous cultural communities," Dr. Jesus Insilada said.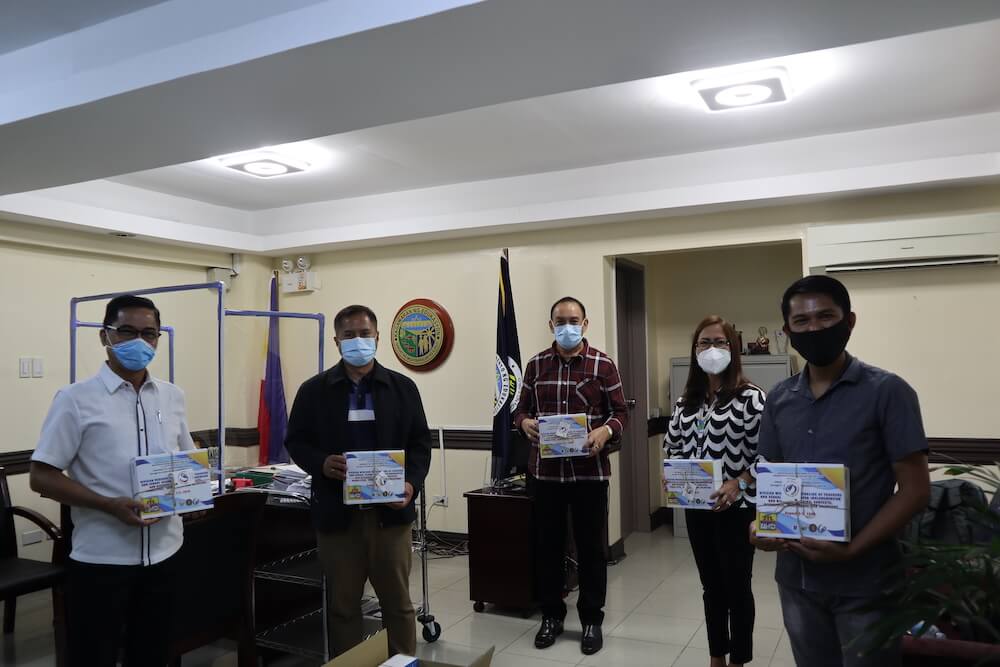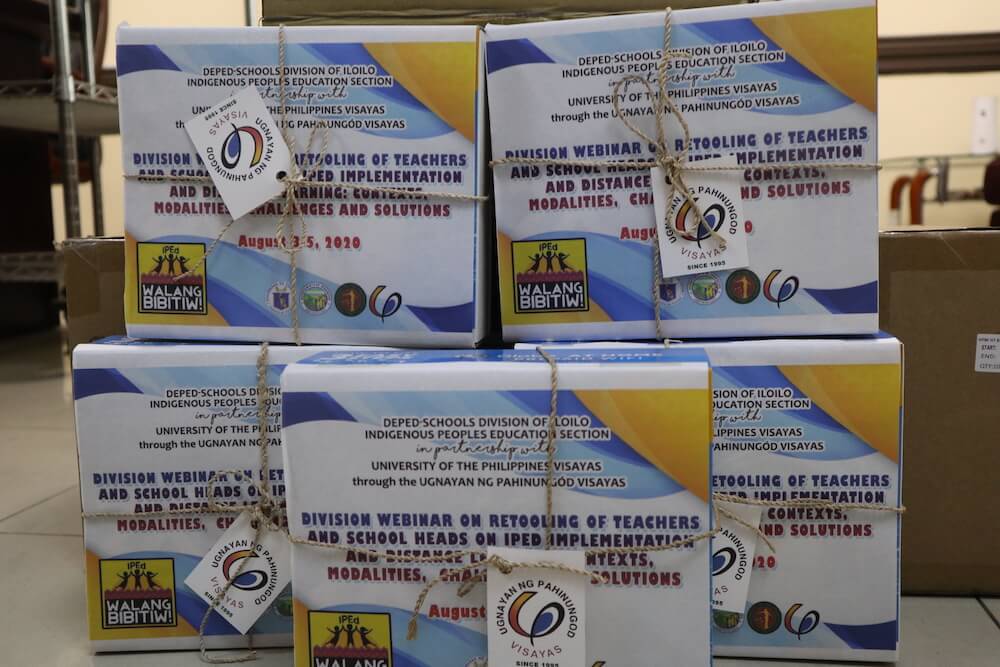 (This was originally posted on the UP Visayas website on August 6, 2020)