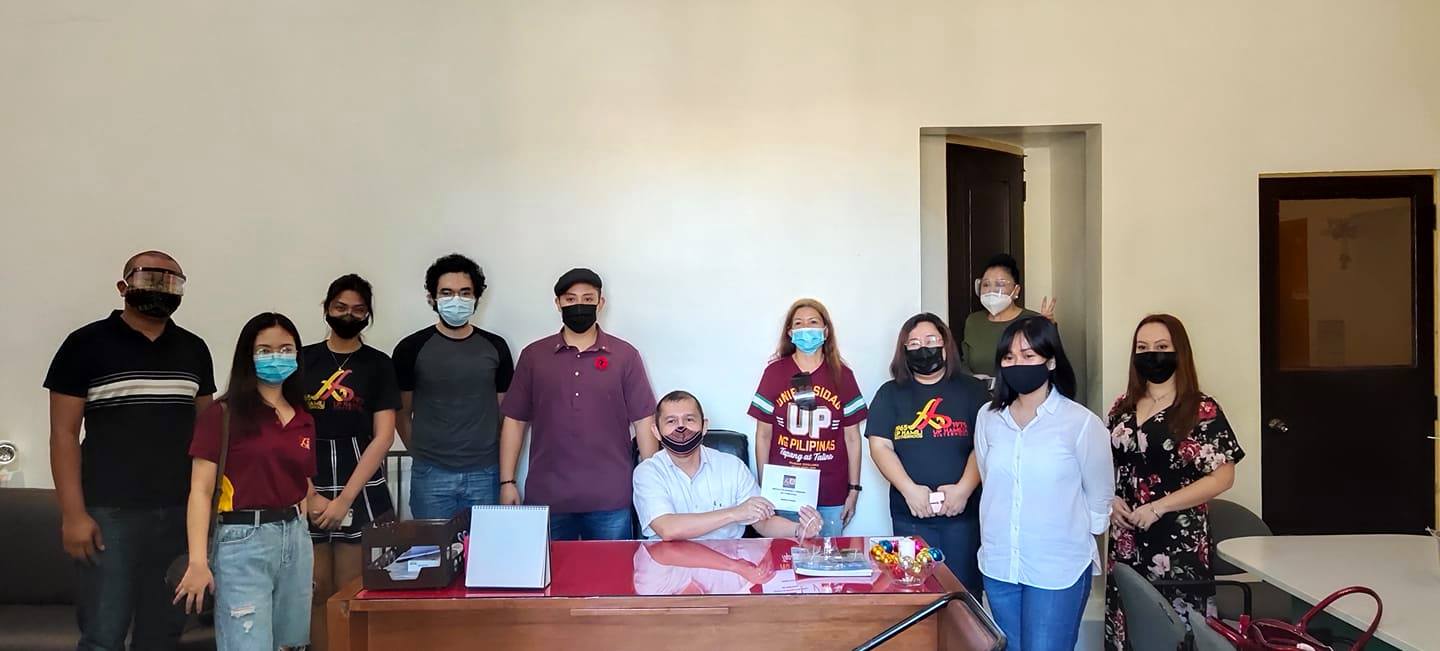 The UP Hamili Brotherhood and the UP Hamilia Sisterhood handed over P30,000.00 to Chancellor Clement Camposano on November 18, 2020. The money is being donated in support of the UPV Disaster Response Operation.
The amount is part of the "Help for Catanduanes and Cagayan Fund Drive" of the two organizations launched on Sunday to respond to the communities' pressing needs in the Cagayan Valley Catanduanes, which were severely ravaged by the recent typhoons Ulysses and Rolly.
The hand-over of funds was attended by UP Hamili-Hamilia alumni and students, as well as UPV Alumni Director Rey Carlo Gonzales and Information and Publications Director Julie Prescott.
Apart from the UPV donation, the Hamili-Hamilia also sent an initial donation of P25,000.00 to a group of UPV alumni from Tuguegarao led by Dr. Mildred Banatao. The group that is currently facilitating the relief efforts has already delivered blankets, gallons of water, and pails with basic needs such as rice, monggo, canned foods, noodles, and sanitary kits. The additional amount sent by the UPV organization will be used to extend the assistance to more villages, which are still battling with mud and floodwaters.
Eight boxes of new shirts from UP Visayas and Hamili-Hamilia's previous donation drive and six boxes of goods will also be sent to Catanduanes State University this weekend to aid survivors in Catanduanes. The goods for Catanduanes will be received by Dr. Marilyn B. Panti, Director for Extension Services at Catanduanes State University.
(This was originally posted on the UP Visayas website on November 19, 2020)