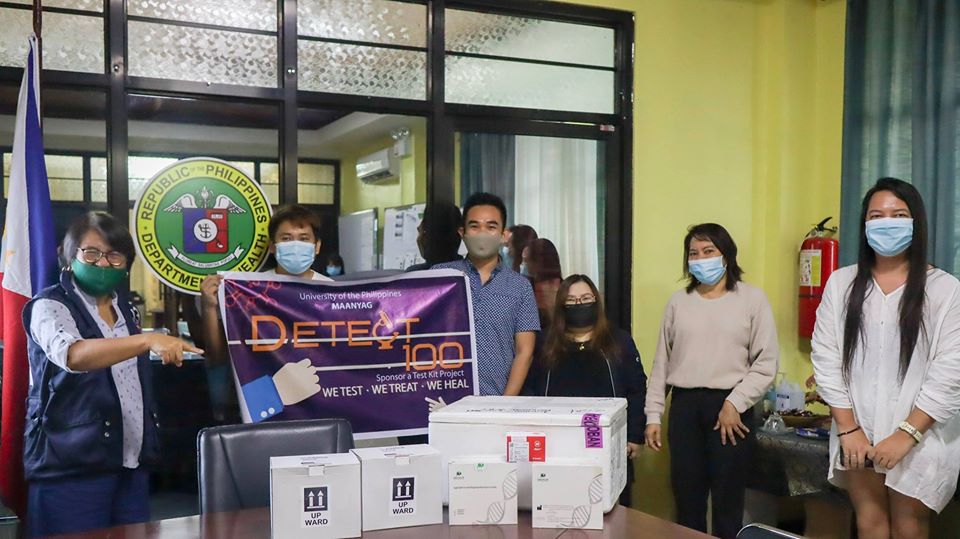 One hundred test kits were donated to the Eastern Visayas Regional Covid-19 Testing Center (EVRCTC) on 10 June through the Detect 100 – Sponsor a Test Kit Project organized by UP Maanyag, Batch 2007 of the University of the Philippines Visayas Tacloban College (UPVTC).
The turnover was done at the Department of Health (DOH) Eastern Visayas – Center for Health Development in Candahug, Palo with Regional Director Dr. Minerva P. Molon and Assistant Regional Director Dr. Exuperia B. Sabalberino in attendance.
Detect 100 aims to augment the limited supply of test kits for the expanded targeted testing in Region VIII, especially as cases of COVID-19 have emerged in different municipalities recently.
The donation includes the collection kit, extraction kit, and COVID PCR-based kit for confirmatory testing and case detection. The test kits were purchased from Endure Medical, Inc., EVRCTC's supplier, as their products are compatible with the machines in the testing center.
Other UP Tacloban alumni have initiated their own project of sponsoring test kits for EVRCTC. UP Haniti Batch 2008 is wrapping up their fund drive for the next set of test kits.
(This was originally posted on the UP Visayas website on August 4, 2020)