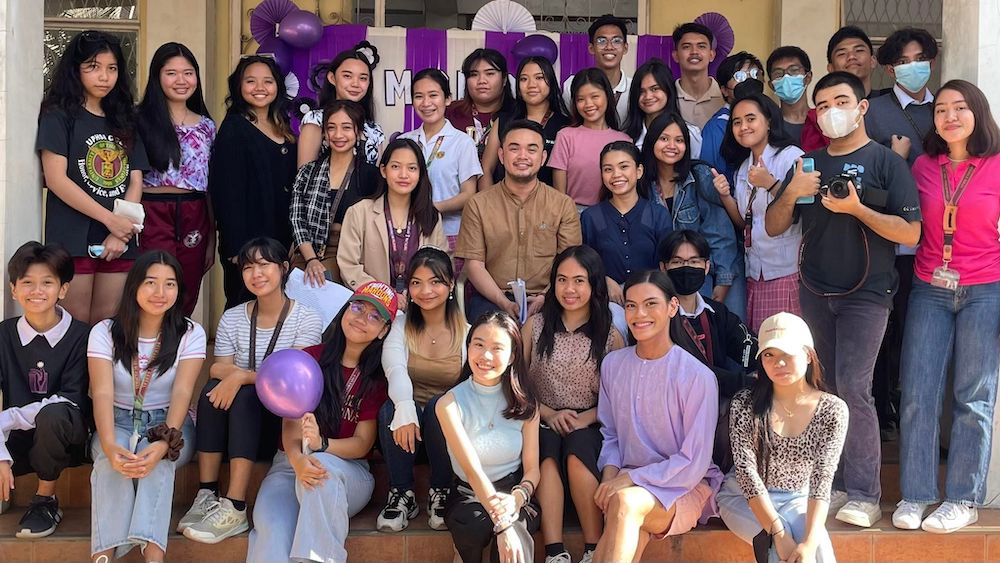 In conjunction with the global celebration of Women's Month, the Grade 12 students coming from the Humanities and Social Sciences (HUMSS) strand of the University of the Philippines High School in Iloilo (UPHSI) conducted an event titled "Malakas Ka, Maganda: A Poem-Reading Event in Celebration of the 2023 Women's Month."
They showcased their original poems aimed to pay tribute to women's victories and commemorate their saliency in society last March 15, 2023, at the campus' Circle of Life (COL) located at the front of the high school building. The event was participated by UPHSI students coming from various grade levels.
The event highlighted poems centered on the importance of women in society, the sociopolitical issues they face, and how they fight side-by-side to protect one another from a macho-fascist society.
Aside from the poems, some of the students from Grade 12 – HUMSS exhibited their talents by performing various intermission numbers, including dancing and singing.
As Women's Month also entails the history of women in the socio-political and economic landscape, the event also served as a medium to uphold the democratic rights and call of women for equality, safe space, and opportunities and platform to reform and resist the system of oppression and autocracy that primarily targets their sector.
This event is part of the requirement of Grade 12 – HUMSS students for their Malikhaing Pagsulat class, yet the students believe that the spirit of supporting and withstanding with women goes beyond their academic requirement, but rather ingrained in themselves as Iskolars ng Bayan.
(This article, written by Blessy Ann Cadullo and Krisna Ellah Clarito, was first published on the UP Visayas website on 21 March 2023)