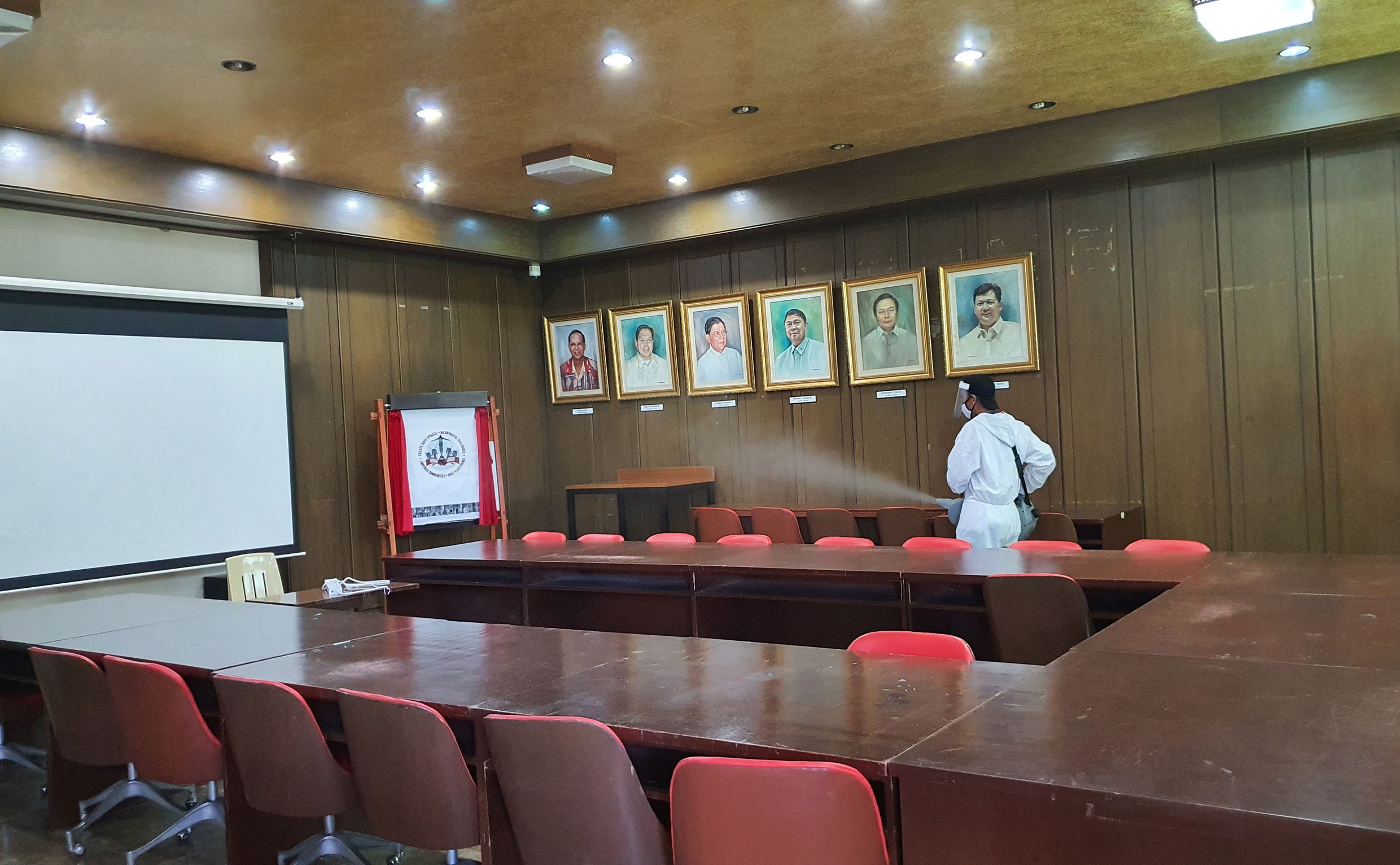 In order to prevent the spread of COVID-19 virus in the campus, UPLB mobilizes a team that has been disinfecting campus buildings and facilities since March 17.
This team is led by Dr. Sheryl Yap, together with the staff of the Institute of Weed Science, Entomology and Plant Pathology of the College of Agriculture and Food Science (CAFS-IWEP), where she is the director.
To date, the team has disinfected more than 50 offices, laboratories, dormitories, units, and buildings all over the campus, some on a regular basis.
During the Oplan Hatid operations, the disinfection team also ensured that the vehicles were safe and clean for the use of students who were ferried to their respective hometowns and other destinations during the implementation of the enhanced community quarantine.
The team uses various brands of disinfectants that contain Sodium hypochlorite, Benzalkonium chloride, or Chlorine dioxide. These disinfectants are in liquid form and are being sprayed and misted using ultra-low volume misting machines to produce a fog- and mist-like form that can quickly treat spaces.
The disinfection team is properly trained to conduct this activity. IWEP also provides training to other UPLB personnel who are delegated to disinfect their respective workspaces.
The university purchased disinfecting machines and chemicals for this on-going activity. It is also privileged to receive disinfectant donations from various benefactors that allowed the university to sustain this effort.
These donors are Leads Animal Health and Natural Solution, Le Firenze Marketing and Management Corporation, Kalinisan Chemicals Corp., Pinky Tobiano of KPP Powers Commodities, Inc., Charlie Hsieh of Atlas Nutrition, and Jia Hsieh of Agriworld Agri-Products Inc..
UPLB offices that would like to request for disinfection of workspaces may send a request letter to Dr. Yap at [email protected]. (Juan Paolo A. Aquino, with information from IWEP).
(This was originally posted on the UP Los Baños website on October 6, 2020)