Some 15 neophyte congressmen began Monday their training on legislation which is aimed at orienting them on their roles and responsibilities as lawmakers in the next Congress that will open on July 22.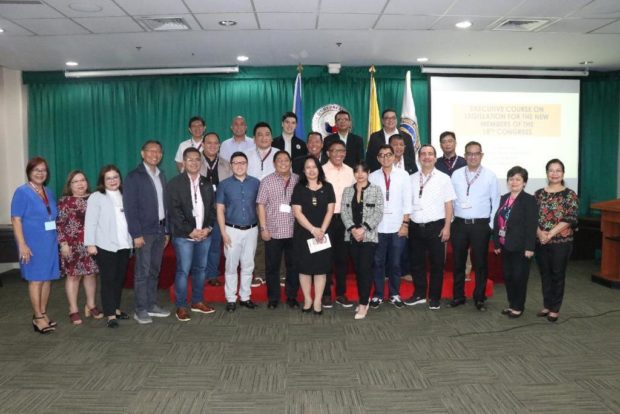 The House of Representatives and the University of the Philippines National College of Public Administration and Governance (UP-NCPAG) organized the executive course for new members of the incoming 18th Congress. The three batches of training are from Monday to Wednesday (June 17 to 19), on June 24 to 26 and on July 1 to 3.
"At the end of the course, participants shall have gained knowledge, honed skills and imbibed good values on policy-making particularly on development policy, planning and programming for better quality of life, well-being and sustainable human development," the course overview reads.
Professor Maria Fe Villamejor-Mendoza, dean of UP NCPAG, also said they would help congressmen learn the legislative process, as well as the internal set-up in the lower chamber.
(This was originally posted at Inquirer.net on June 17, 2019.)