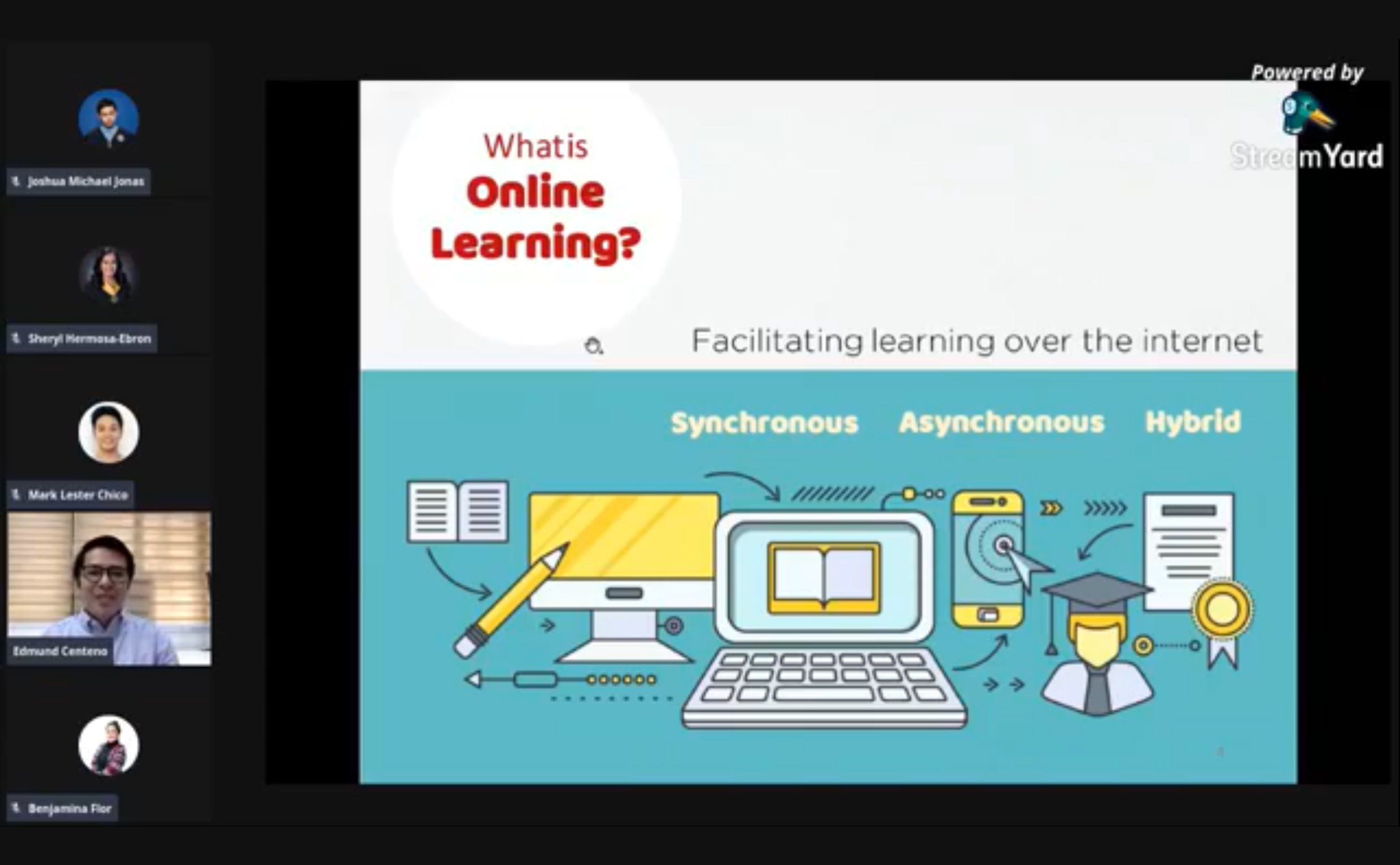 The Learning Resource Center (LRC) of the Office of the Vice Chancellor for Academic Affairs is currently leading a webinar series this month to help students prepare for flexible learning this coming semester.
The six-part webinar series entitled "G KNB mag-online learning?" livestreamed its first two episodes via Facebook and Streamyard on Aug. 17 and 19.
The first session, entitled "Be COOL: creative in optimizing online learning platforms" was headlined by Dr. Edmund Centeno, college secretary of the College of Development Communication (CDC).
Dr. Centeno, who teaches educational communication and technology at CDC, introduced online learning tools, platforms, and applications that students could use.
The second session, called "Be LIT: learn tips and best strategies for online learning," had Dr. Mark Oliver Llangco, director of the UPLB General Education Program, as resource person.
Dr. Llangco, a faculty member at the Department of Social Sciences of the College of Arts and Sciences, presented different learning strategies that students can employ to effectively understand their lessons and achieve their personal goals.
He encouraged them to choose interactions that matter, manage their time well, consider their classmates' and teachers' life situation, and de-stress and recharge when they need to. He also emphasized how important it is to remember the purpose in their task so that they will stay motivated.
More than 1,000 registered participants took part in the interactive live sessions.
According to Dr. Benjamina Paula Flor, director of LRC, the learning series seeks to help students ease their anxieties and adjust to flexible learning.
"We hope that you will enjoy our six sessions of this webinar series and learn from the experts and their experiences, and from the strategies that they will share so that we are better equipped in terms of how we could study in the new normal," she said during the opening of the first session.
During the second session, Dr. Portia Lapitan, vice chancellor for academic affairs, assured the students of the university's support in the continuation of learning amidst the pandemic.
"Ang UPLB ay naghanda ng maraming mga programa, naghanda ng mga resources, para masiguro natin na ang pag-aaral sa UPLB ay magpapatuloy kahit pa meron tayong pandemya," Dr Lapitan said.
Interested participants who wish to join the remaining sessions may register through this link. (Jessa Jael S. Arana)
(This was originally posted on the UP Los Baños website on August 22, 2020)