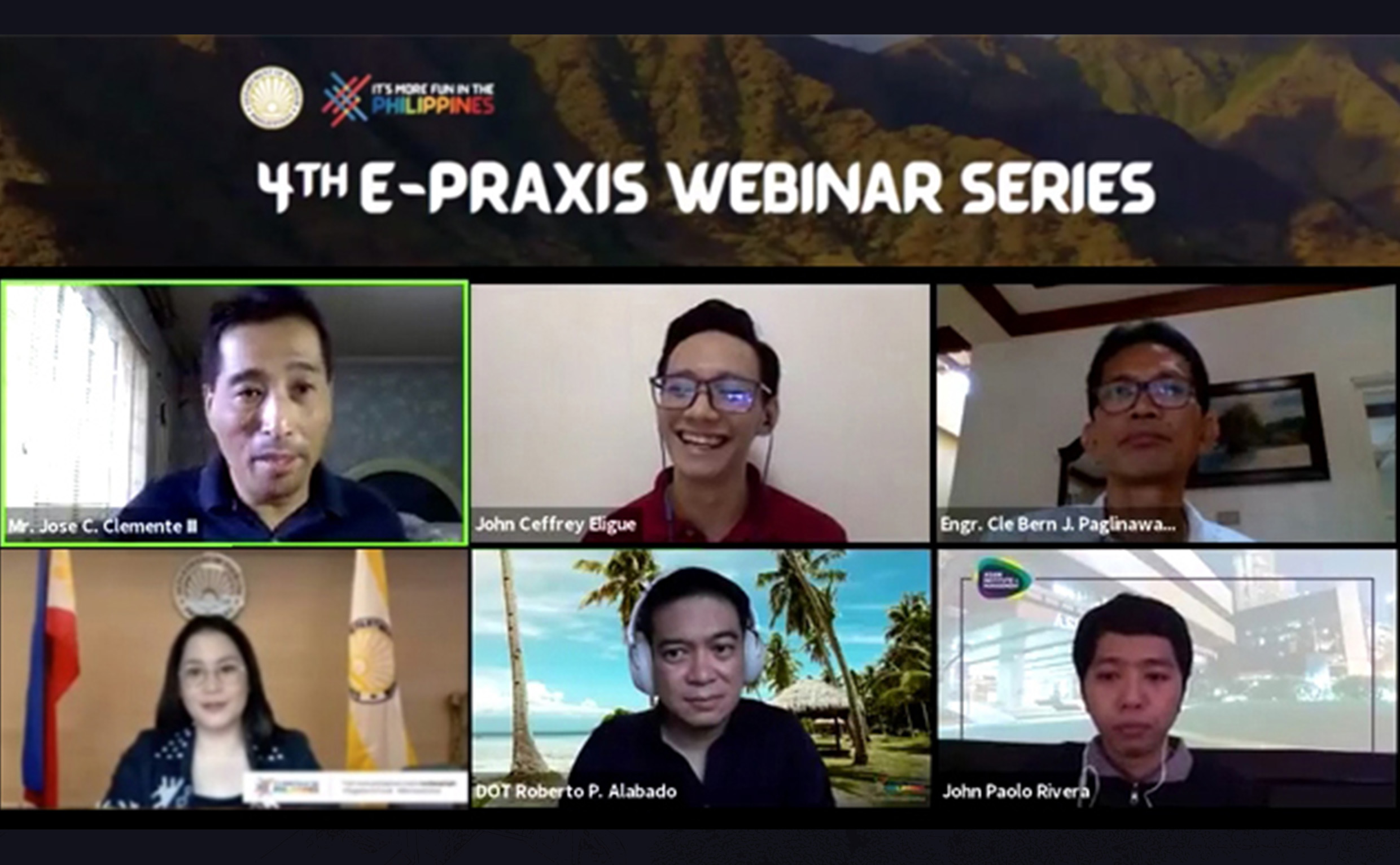 Tourism is one of the most badly-damaged sectors due to the COVID-19 pandemic, and its recovery will take a significant amount of time.
This was the conclusion drawn by the panelists of the webinar entitled "What's next for Philippine tourism: challenges and prospects beyond the COVID-19 pandemic" held on Aug. 27 via Zoom and Facebook.
The Department of Community and Environmental Resource Planning of the College of Human Ecology (CHE-DCERP) spearheaded the virtual knowledge sharing event.
The webinar's guest speakers included the Department of Tourism's (DOT's) top officials – Secretary Bernadette Fatima Romulo-Puyat, and Assistant Secretary for Tourism Development Planning Roberto Alabado III.
Sec. Romulo-Puyat noted that for the sake of the economy, tourism needs to return – starting first with select local destinations.
"Restarting domestic tourism carefully and in phases while implementing and institutionalizing the new health protocols will gradually bring back jobs," she said.
"If the new normal health protocols are proven to work in these areas, we hope to spark greater traveler confidence, eventually leading to the resumption of international travel," Sec. Romulo-Puyat added.
Joining the DOT officials as resource speakers were Engr. Cle Bern Paglinawan, officer-in-charge-head of the Siquijor Provincial Tourism Office, and Jose Clemente III, president of the Tourism Congress of the Philippines.
They tackled the current state of the local and international tourism industries. They also discussed the plans being prepared for tourism's recovery from a massive blow due to the pandemic.
Among the measures discussed were government subsidies for tourism-related businesses, and the implementation of "tourism bubbles" – wherein only locations identified as being free of COVID-19 would be opened for tourists.
According to webinar reactor Dr. John Paolo Rivera, associate director of the Dr. Andrew L. Tan Center for Tourism of the Asian Institute of Management, tourism needs to be viewed as a system with a value chain so that the Philippine tourism could truly recover.
With understanding and acceptance of the first two concepts, Dr. Rivera said that the current narrow perspective of tourism can be corrected, and a new, sustainable form of tourism could be put into place.
The webinar on Philippine tourism was the fourth in the ePraxis Webinar Series of CHE-DCERP, a continuing conversation on human settlements planning towards creating inclusive, safe, resilient, and sustainable communities. (Albert Geoffred B. Peralta)
(This was originally posted on the UP Los Baños website on September 4, 2020)