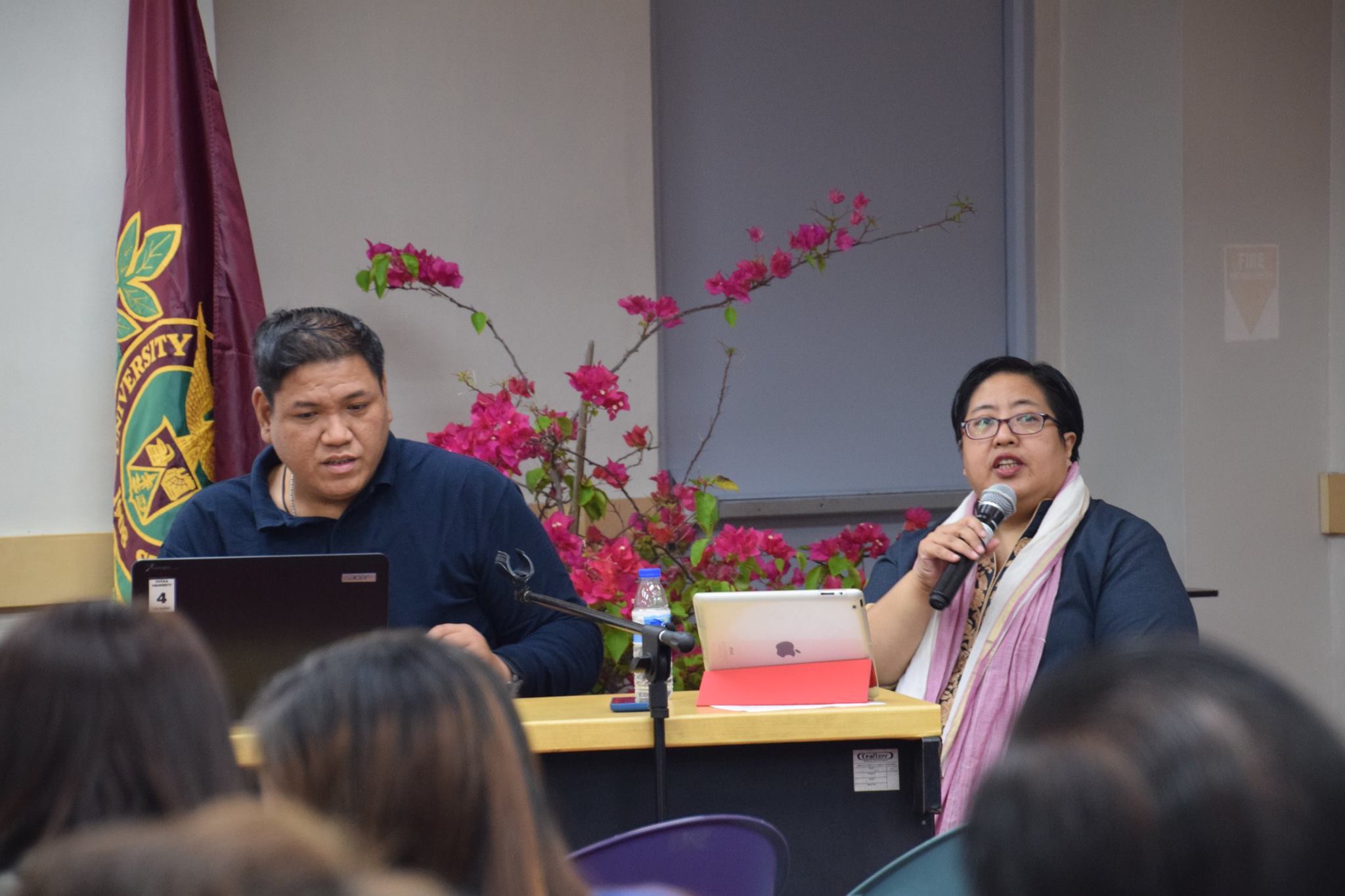 The University of the Philippines Open University (UPOU) organized the "Cultivating Accessible and Inclusive Education: Disability Awareness Seminar" on 18 May 2018 at the Audio Visual Room, UPOU Headquarters, Los Banos, Laguna. The seminar is part of @cessUP, one of UPOU's flagship programs, and part of UPOU's thrust towards Universal Accessibility.
In her opening remarks, UPOU Chancellor Melinda dela Pena Bandalaria, highlighted the possible causes of exclusion identified by UNESCO — exclusion from having the life prospects needed for learning; exclusion from entry into a school; exclusion from participating in school; exclusion from meaningful learning experiences; exclusion from recognition of the learning acquired; and exclusion from contributing the learning acquired to the development of a community. "Looking closely at these various causes for exclusion in education, we can say that UPOU is already addressing some of them through distance elearning, through Massive Open Online Courses (MOOCs) and recently, through the universal access to tertiary education," she noted.
The speakers of the seminars were advocates of Persons With Disabilities (PWDs), Mr. Jay Monterola of the Philippine Coordinating Center for Inclusive Development, Inc. (PCCID), and Dr. Ferdiliza Dandah S. Garcia of the UP Camp Community-Based Rehabilitation Program.
Mr. Jay Monterola talked about "Community-based Inclusive Development: Disability and Accessibility." His presentation cited that the development in our country is bound by competition and elimination, which means that it is exclusive. He encouraged the audience to be empowered to change their views about development. "Development should be people-centered, rights-based, participatory, empowering, and disability-inclusive," he added.
He defined inclusion as a process of searching for better means for people with different needs. It dealt with the presence and participation of everyone. It was also about the empowerment of the people to attain development for all.
Dr. Ferdiliza Garcia's presentation was about Disability and Accessibility to Education. According to her, people should have increased disability sensitivity. "People with disabilities have to be able to participate in the society and be self-sufficient," said Garcia. "A person with health conditions is not the only problem but his/her environment also," she added.
"Disability awareness is evolving," Dr. Garcia said. "Disability is not only tied up with physical disabilities. Some severe health conditions can be considered disability because it affects one's functioning. It is a vicious cycle," she said.
In the seminar, it was also tackled that PWDs face barriers in all areas of life including education, employment and relationships. The mindset and the attitude of the people around them is their biggest challenge so concerns and issues about PWDs should be addressed not just to them but also to their families.
After the lecture, an open forum followed where questions were raised about the activities being planned for PWDs by different institutions, especially by the local government units. Another question was about partnering with institutions in assessing students with disability. Two questions from online viewers asked about disability laws and the university's preparedness on handling issues and concerns related to PWDs.
The program ended with Dr. Joane Serrano, Director of the Information Office, reiterating that inclusive education can be accessible for all. "This is part of the university's advocacy towards a healthy, nurturing and transformative university," she concluded. The seminar served as a realization to be more sensitive in understanding and addressing persons with disability concerns. (RHBulanhagui)