With the initiative of HOT Philippines, the UP Resilience Institute YouthMappers is calling for volunteers (individuals and/or organizations) who would like to collaborate and join in mapping and/or validating Task #7147 (https://tasks.hotosm.org/project/7147).
The task was created for mapping Tulanan & Kidapawan, North Cotobato and Magsaysay, Davao Del Sur which were the highly affected areas by the recent earthquake that struck last October 31.
They need our help! Come and join us in mapping the affected areas!
The UPRI YouthMappers are currently mapping the task. For those who would like to join, we will be having a mapathon on November 11 from 10 am to 3 pm at the National Institute of Geological Sciences. For the AM session, we will be mapping Bohol (UPRI YM's ongoing project) and for the PM session we will be mapping the affected areas in Mindanao.
To know more about the activity, kindly message or email the UPRI Youthmappers at [email protected]m.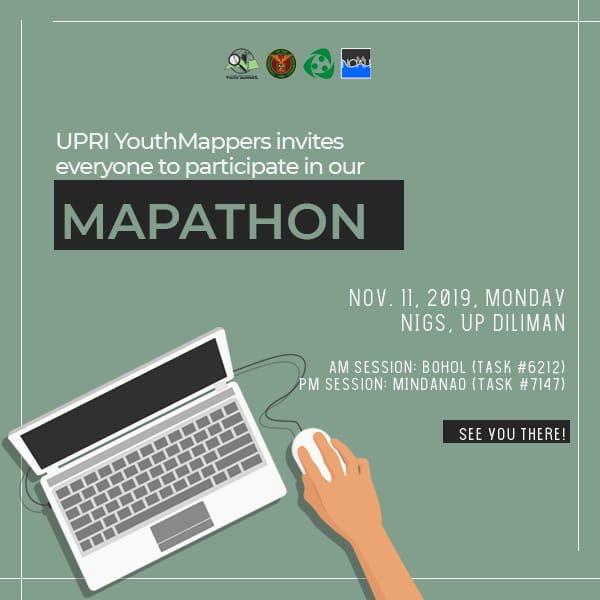 This was reposted from the UP Resilience Institute Youth Mappers Facebook post.