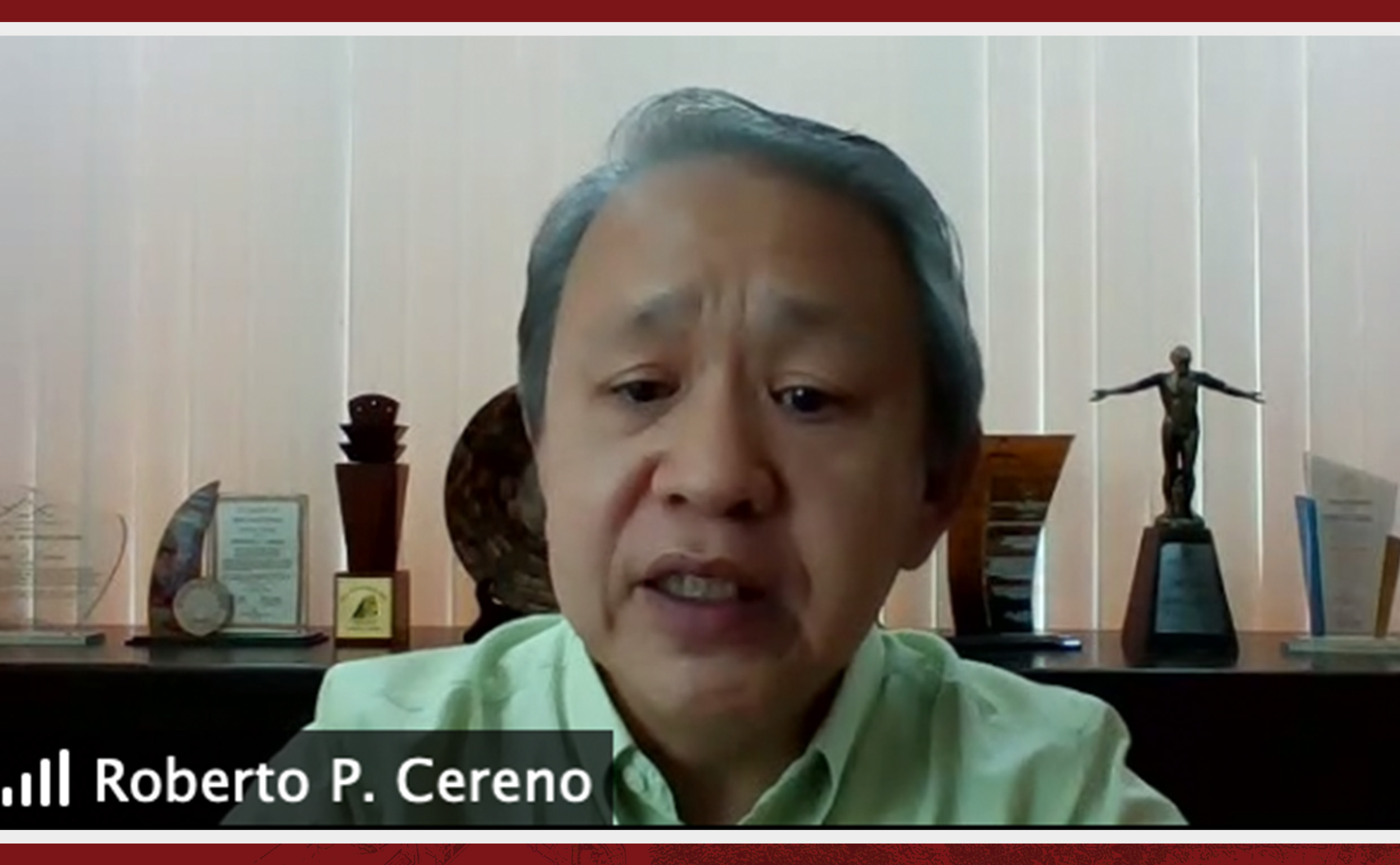 Tourism can still be done during this pandemic, for as long as health and safety protocols are observed.
This is according to For. Roberto Cereno, UPLB's ecotourism expert, at the sixth edition of the webinar "Living dangerously series" of the School of Environmental Science and Management (SESAM) on Sept. 24.
In his presentation entitled "Ecotourism beyond the pandemic: picnic after the panic?" For. Cereno lamented that the COVID-19 pandemic has affected the tourism industry worldwide, with US$730 billion recorded loss in tourism exports.
"Tourism during the pandemic is hard-hit due to global travel restrictions, airline grounding, and quarantine measures of different countries," noted For. Cereno, director of the Training Center for Tropical Resources and Ecosystems Sustainability at the College of Forestry and Natural Resources.
For. Cereno suggested that domestic tourism and staycations should be first observed at these times, ones that would be limited only to family-oriented travels, small-group tours, and nature-friendly trips.
The Philippine Inter-Agency Task Force (IATF) on COVID-19 has put in place guidelines for allowed tourism activities in areas with Modified General Community Quarantine (MGCQ), under which most of the provinces in the country are classified.
For. Cereno stressed the need to maintain health and safety protocols in the tourism industry. These include the wearing of facemask and face shield, observing physical distancing in establishments and tourism sites, practicing regular sanitation procedures, ensuring clinics are present in tourism areas, and conducting contact tracing at the local government.
"You must do your homework first– research about the place, the quarantine rules, and travel guidelines on how you can visit the area," For. Cereno reminded the would-be tourists.
He also urged the participants to "decarbonize" tourism by avoiding the use of plastics and instead choose reusable, recyclable, natural, and indigenous materials.
This webinar was organized by SESAM's Continuing Education and Training Division, with technical support from the Information Technology Center. More than 200 participants attended the webinar via Zoom and Facebook. (Thaddeus P. Lawas, Ph.D.)
(This was originally posted on the UP Los Baños website on September 29, 2020)