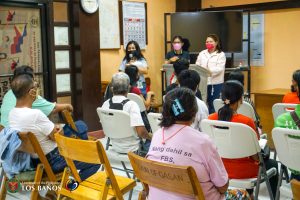 The staff of UPLB Ugnayan ng Pahinungod, together with Ms. Vanessa Tayaba of Gasan Municipal Agriculture Office, conducted a focus group discussion (FGD) in Gasan, Marinduque on July 28, 2022, to assess the specific needs of the community.
The FGD was attended by the farmers, fisherfolks, women, and youth groups from different barangays of Gasan, Marinduque. The participants were divided into three groups according to their sectors. The FGD for the farmers and fisherfolks was led by Ms. Kathe Lyn Tamisin, the youth sector was led by Ms. Megan Rayala, and the FGD for women's sector was led by Ms. May Kathleen Montenegro.
At the end of the activity, the facilitators were able to draw out the problems and needs of each sectors. The women's sector raised their concerns on the issues about waste management which has affected the fisherfolks in the community. They also mentioned the need for training and provision of equipment for their bagoong and patis production.
The youth sector identified the challenge in cascading training, disseminating information, and encouraging higher involvement and participation to activities of the members of the community.
The farmers and fisherfolks requested continuous capacity-building activities and establishment of production facilities for their livelihood and income-generating activities, as well as assistance on marketing and promotions of their products.  The activity ended with a technical visit and interview with the butterfly breeders and farmers in Barangay Tiguion and the riverside communities in Barangay Tabionan. (Christian Maude Barcos)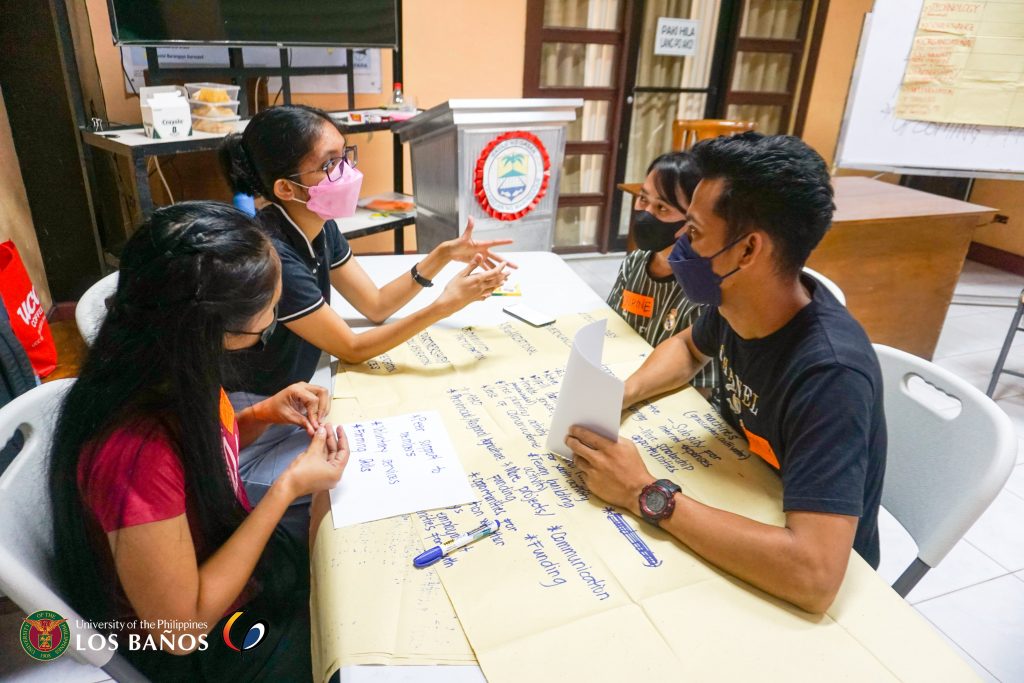 (This article was first published in the UPLB Pahinungod Website on October 20, 2022)