Come and share in stories of hope, healing, and courage this coming April 11, 2018 at the Malcolm Hall Theater at #YouWillBeAlRight: Building Resilience and Nurturing Hope, a forum and discussion featuring TJ Manotoc, Dr. Guy Claudio, and Dhan De Leon! Registration starts at 4pm and food and drinks will be served.
Pre-register here: https://tinyurl.com/YouWillBeAlright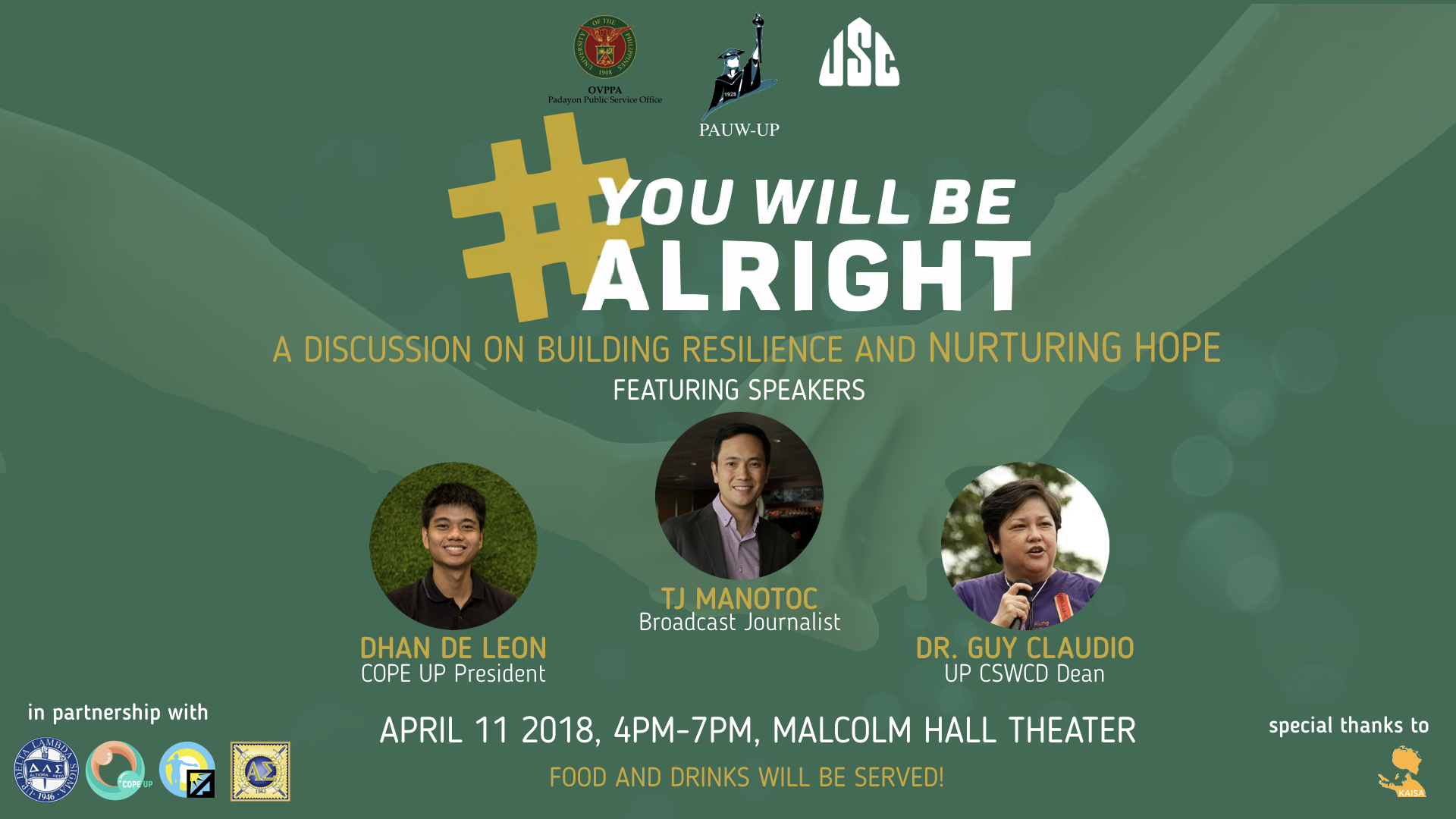 This event proudly presented by the Philippine Association of University Women UP Chapter, UP Padayon Public Service Office, and the University Student Council in partnership with UP Delta Lambda Sigma Sorority, COPE UP, UP ALYANSA, and Alpha Sigma Fraternity and special thanks to KAISA UP. This event is endorsed by the Office of the Chancellor.