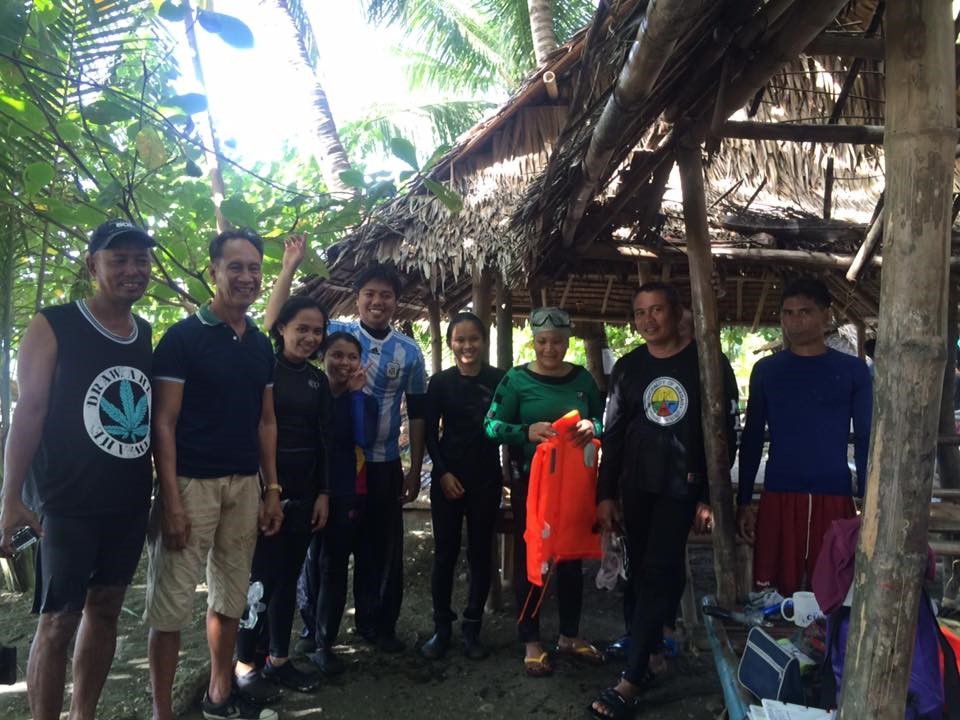 Mr. Joshua M. Regalado, faculty member of the Institute of Fisheries Policy and Development Studies (IFPDS), College of Fisheries and Ocean Sciences (CFOS), UP Visayas (UPV) together with research assistant Kristelle C. Beniga, shared the results of their studies to the local community of Miagao on July 29, 2019 at the town's OMA Training Center. The municipality of Miagao is a coastal municipality located 40 kilometers south of Iloilo City.
Forty-eight (48) participants composed of barangay officials of the coastal barangays of Miagao, the provincial and municipal Bantay Dagat Task Force, and representatives of the local commercial fishing sector attended the presentation.
Regalado, whose research interests include marine ecology and fisheries management, presented their research on the use of the data from the Visible Infrared Imaging Radiometer Suite (VIIRS) Boat Detection Service to Examine Boat Activities in Southern Iloilo. VIIRS is a satellite sensor that can detect fishing vessels that use lights with at least 1,000 watts to attract fish. Open access data from the VIIRS Boat Detection (VBD) Service from 2013-2017 was analyzed to examine commercial fishing activities encroaching in the municipal waters of the five coastal municipalities of Southern Iloilo Province namely Oton, Tigbauan, Guimbal, Miagao, and San Joaquin. The results of the study indicated commercial fishing activities occurred in the municipal waters of Miagao. However, the number of commercial fishing activities detected showed a decreasing trend from 2013-2017.
The results of the Initial Assessment of the Benthic Profile and Coral Reef Fishes of Damilisan Fish Sanctuary (DMS) were also presented. Damilisan Marine Sanctuary was established on May 13, 2015, through the Municipal Marine Sanctuaries Ordinance and is one of the three marine sanctuaries in Miagao. However, data on the status of the coral reef and reef-associated fishes of DMS were still lacking. The assessment of DMS was conducted last November 2018 and March 2019 together with BS Fisheries students, Ms. Raizelle Magracia and Ms. Geraldin Mae Olaer. The assessment was part of Magracia and Olaer's undergraduate thesis. The Municipal Bantay Dagat Task Force and barangay officials of Brgy. Damilisan also offered valuable assistance during the assessment. Hard coral cover in DMS was estimated to be 39.4% and was mostly composed of encrusting and massive coral structures. Twenty species from 10 families of reef fish were identified with an average fish density of 9.9 fish/100m2.
Miagao municipal mayor Dr. Macario N. Napulan expressed his appreciation to the University for reaching out to the community especially to the fisherfolks.
UPV, through the CFOS, has been conducting capacity-building trainings, seminar-workshops, lectures, and other fisheries-related public service activities for the benefit of the municipality and its surrounding communities. (With sources from J. Regalado)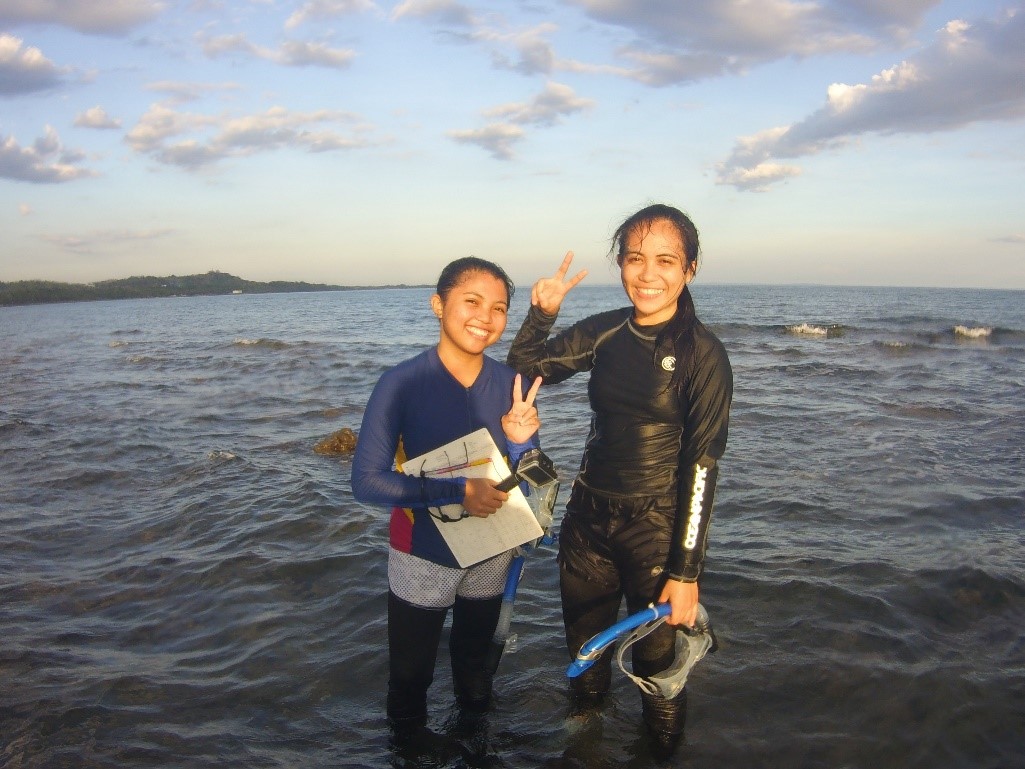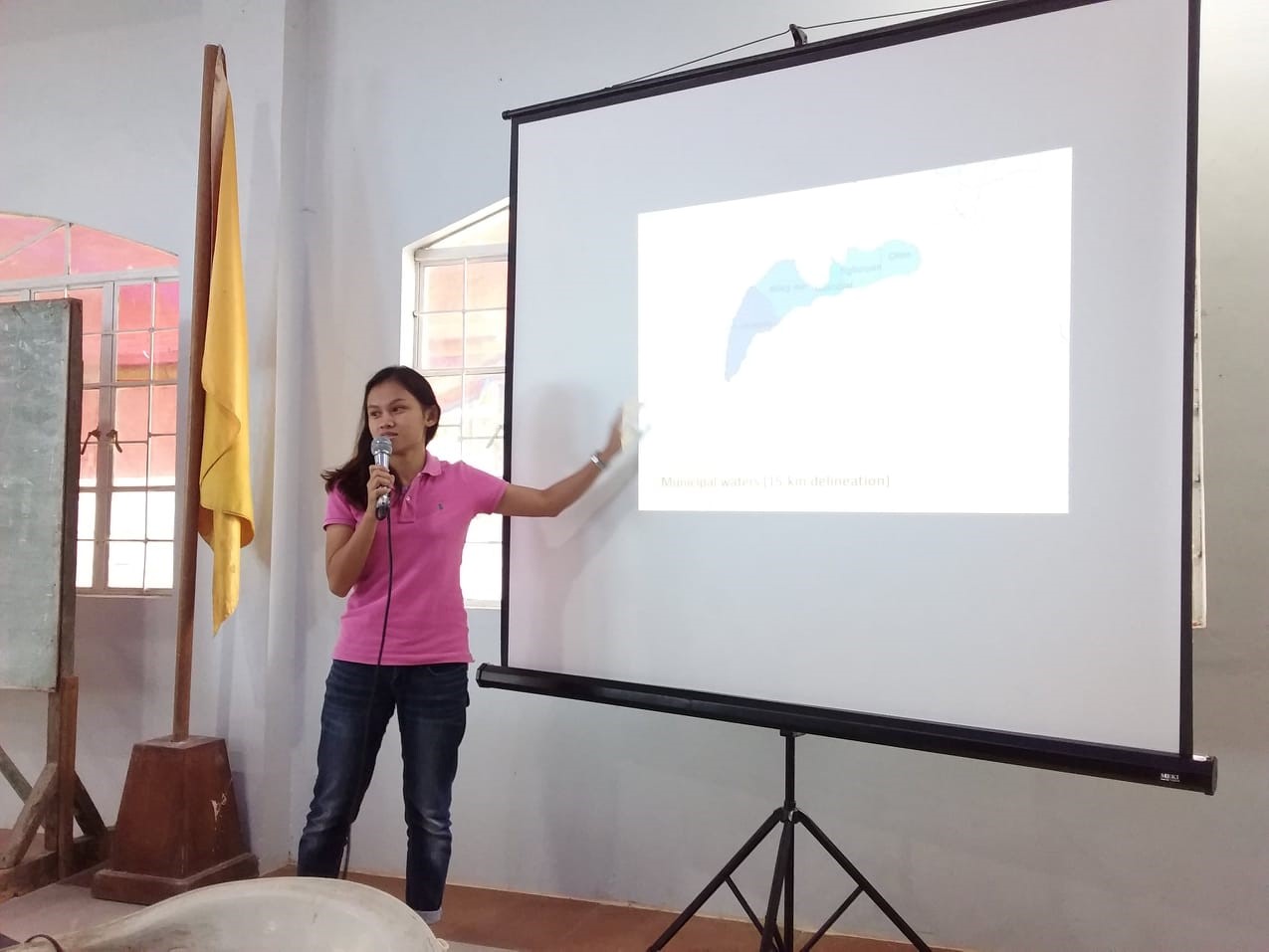 (This was originally posted in the University of the Philippines Visayas website on August 13, 2019.)