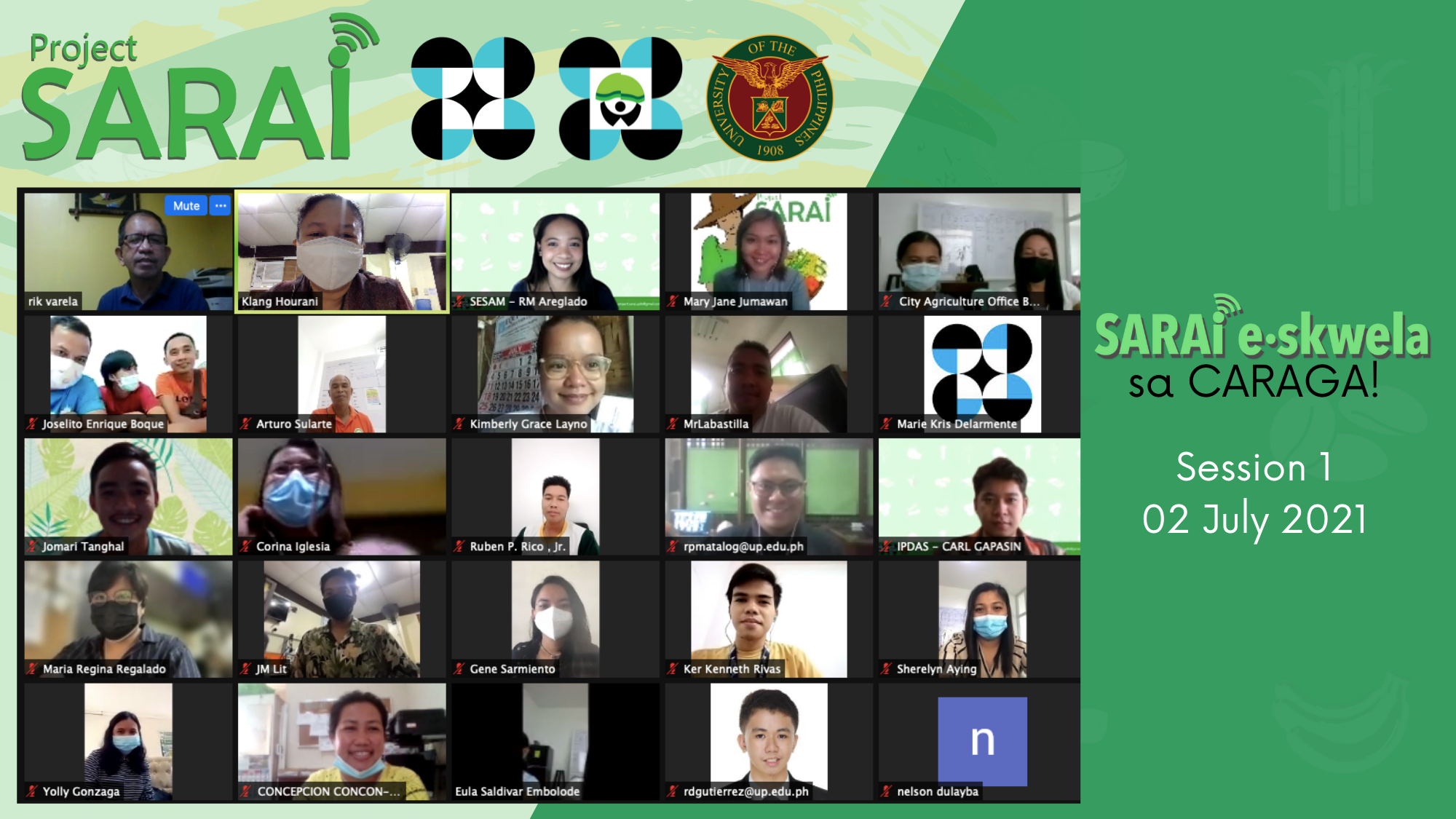 The first session of SARAi "e.skwela sa CARAGA" was successfully held last July 2, 2021 via Zoom. Several agriculturists from City Agriculture Office of Bayugan and Municipal Agriculture Office of Las Nieves, and technical staff from DOST-CARAGA and Regional DA-ATI attended the event.
The said training started with a hearty welcome message from Mr. Ricardo N. Varela, Assistant Regional Director for Field Operations Division of the Department of Science and Technology Regional Office No. XIII (DOST-CARAGA).
Common pests of rice were discussed by the first resource person (Tagapagbahagi), Mr. Raymark Matalog of Insect Pest and Disease Advisory System (IPDAS). This was followed by discussions on common diseases of rice by Mr. Carl Vincent Gapasin, also from IPDAS. Lastly, Ms. Kim Nyka Perdiguerra, SARAi project staff at College of Agriculture and Food Science (CAFS) UPLB, discussed the proper nutrient management for rice.
The event ended with a brief assessment and an invitation for the next session to cover corn-related topics on July 9, 2021.
SARAi e.skwela sa CARAGA is a series of online trainings on smarter technologies, practices, and innovations for agriculture. This was made possible by Smarter Approaches to Reinvigorate Agriculture as an Industry in the Philippines (Project SARAi) in partnership with DOST-CARAGA. The event is scheduled every Friday starting from July 2, 2021 until August 6, 2021.
(This article, written by Klarenz Hourani & Maria Regina V. Regalado, was first published in the UPLB SESAM Website on July 8, 2021)