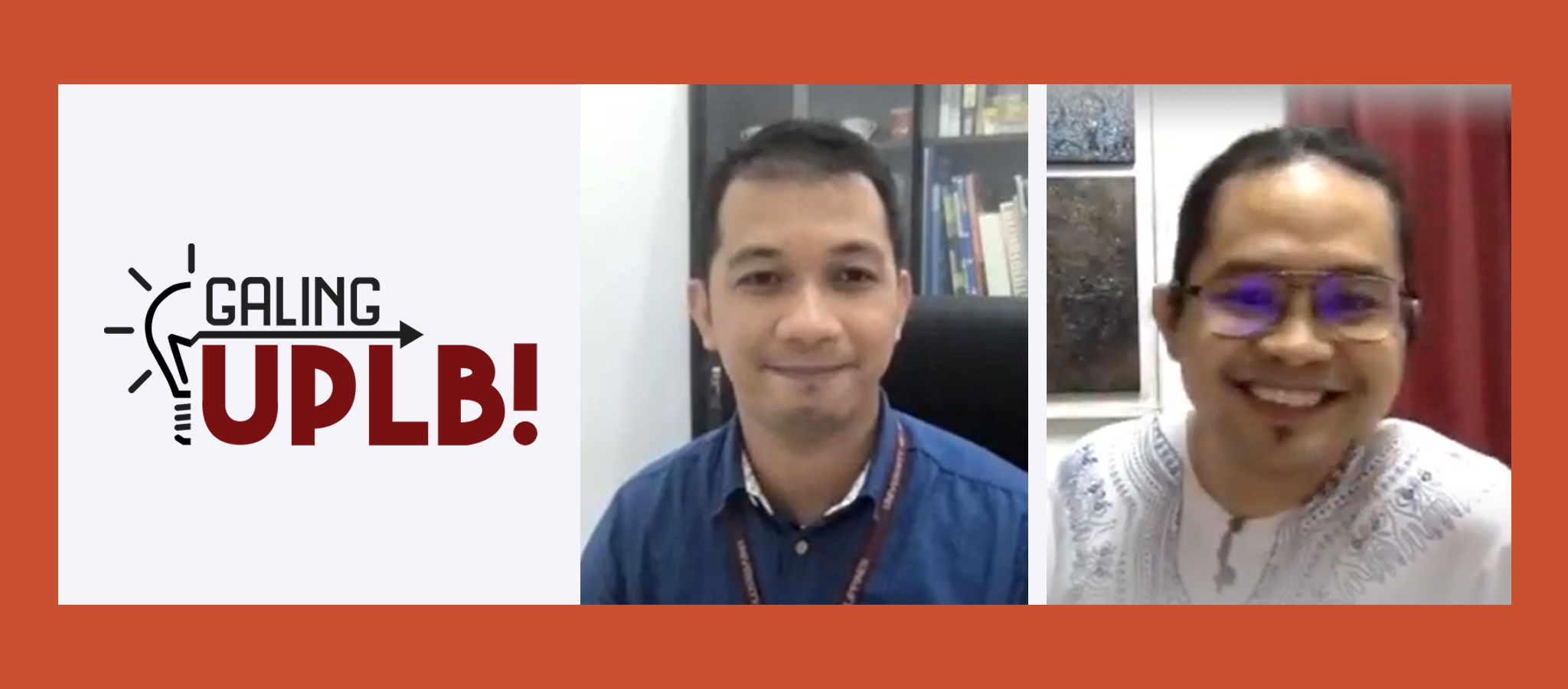 As the culture of research and extension continues in the University amid the COVID-19 pandemic, the Tuklas UPLB segment under Radyo DZLB's Galing UPLB! program got off the ground with informative and inspiring discussions on plant disease research and volunteerism in UPLB.
May 2021 marked the launch of Tuklas UPLB, becoming the newest addition to the Galing UPLB! program. The segment's name "tuklas" means to discover – a Filipino term fit to use when talking about the research and extension (R&E) outputs and activities that UPLB is known for. It also showcases first-hand narratives of hardworking and outstanding UPLB REPS and faculty members.
In its first month on air, Tuklas UPLB featured a researcher and an extension worker to discuss what they do, the rewards and challenges of their work, and the future of research and extension.
Plant Disease Awareness: Not Just for Plantitos, Plantitas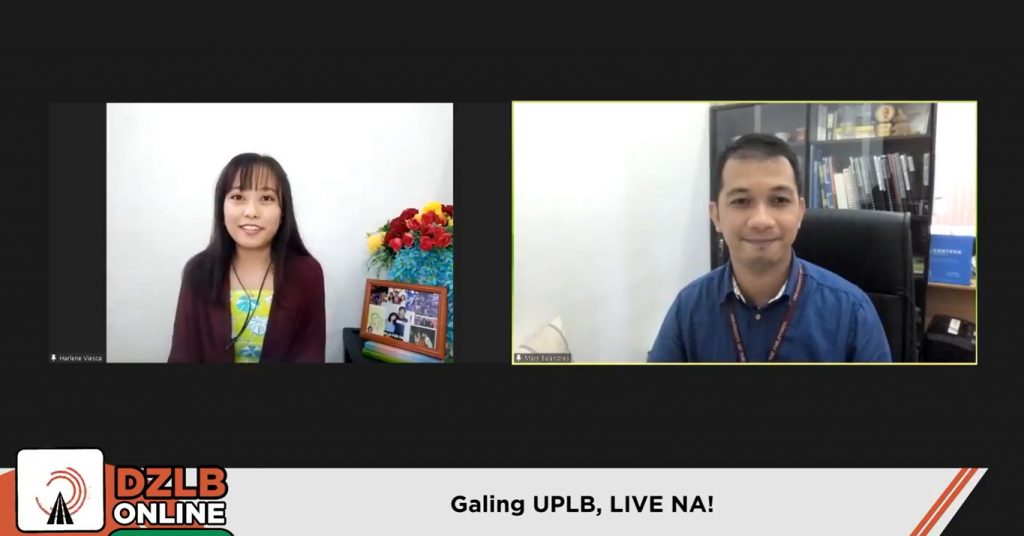 On Tuklas UPLB's pilot episode, Dr. Mark Angelo Balendres, head of the Institute of Plant Breeding's Plant Pathology Laboratory and the youngest recipient of the G.O. Ocfemia Outstanding Plant Pathologist in Research Award, shared with the UPLB community his work and how it impacts humanity. The episode was livestreamed on May 14 through Radyo DZLB's Facebook page.
Dr. Balendres underscored the importance of plants for humanity's survival, adding how plant diseases can greatly affect the production of food, clothing, and medicine, among other things.
He also talked about his inspiration for pursuing a career in agriculture and plant pathology, saying he had already been in the field for a while when he realized that he is "more useful as a plant pathologist [instead of] something else."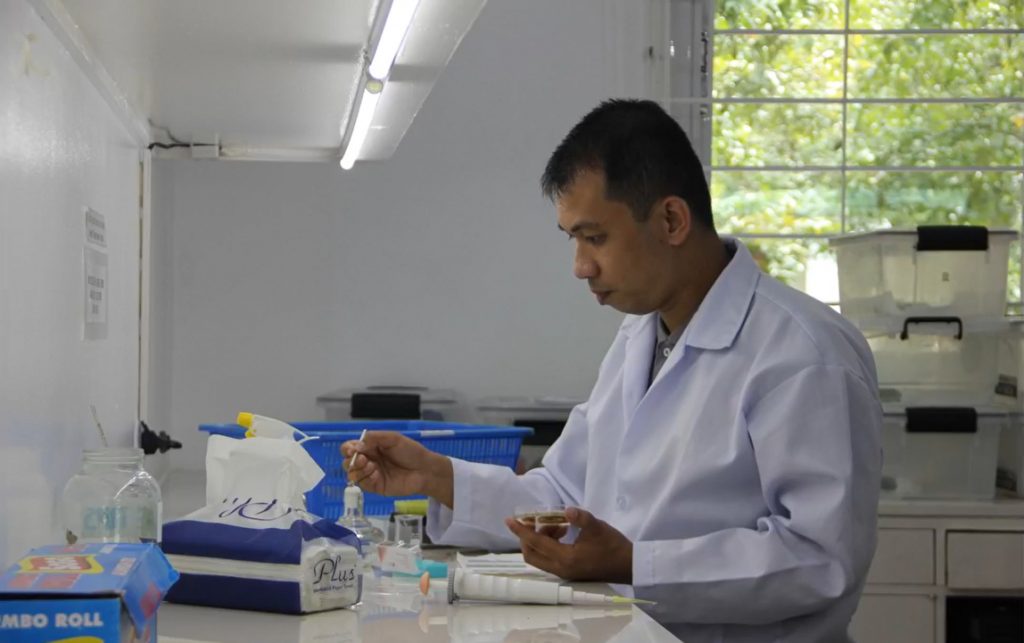 In recent years, he and his team were the first to find and report disease-causing fungi affecting dragon fruit, pepper fruits, and zinnia. They have been at the forefront of discovering and studying disease-causing microorganisms that were previously unreported even in regions and countries producing the said fruits.
Dr. Balendres discussed the challenges that came with being a researcher and expressed his gratitude toward the people and institutions that made his work possible. He also called on other researchers and extension workers from various backgrounds who are interested in collaborating with his team.
Research can empower communities by sharing the science to the people and utilizing their local knowledge so that they can also generate profit, manage and prevent plant diseases, and save lives. "I certainly believe that 'yung science na ginagawa namin would be useless kung hindi ito ma-translate sa field at maipamahagi sa mga stakeholders natin," [I certainly believe that the science that we do would be useless if it is not translated (into practice) in the field and shared with our stakeholders] said Dr. Balendres.
Turning The Innate into Something Greater: The Culture of Volunteerism in UPLB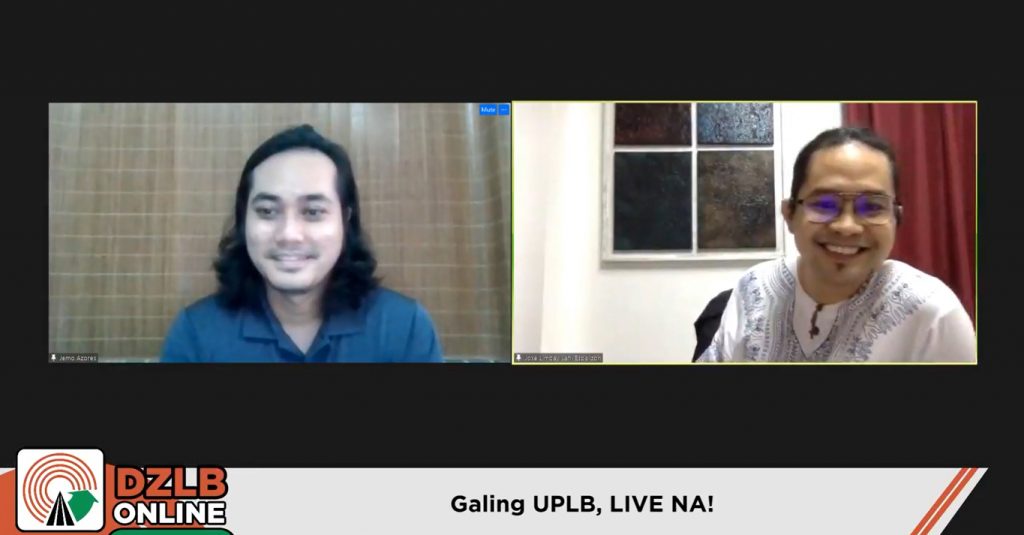 On May 28, Tuklas UPLB episode, Jose Limbay Lahi Espaldon, university extension specialist, and director of the UPLB Ugnayan ng Pahinungod, discussed the basics of his work.
According to Dir. Espaldon, the uniqueness of Pahinungod lies in its impression of the spirit of volunteerism not only to UPLB staff but to the graduates and students, as well.
The university's public service mandate aside, Dir. Espaldon alluded to bayanihan being innate in Filipinos as the driving force behind the tireless extension work being done in UPLB. He also expressed his appreciation of the foundation built by previous Pahinungod directors.
He described extension as a conversation between the University and communities, in which the latter can openly talk about their needs, and UPLB responding to those needs by designing appropriate research works and projects. "Siguro, kapag tinitingnan, simple lang, pero… bawat community, iba-iba po ang kanilang kultura. Iba-iba po ang kanilang paniniwala. Paano tayo papasok doon nang hindi nakakasagabal, nakaka-disrupt sa kanilang pang-araw-araw na gawain?" [It looks simple, but each community has a different culture and different beliefs. How do we intervene without disrupting their everyday lives?], he said.
Dir. Espaldon then discussed issues related to the shift to a predominantly online mode of training, communication, and instruction. He also cited ways on how the pandemic gave rise to projects geared towards online momentum and sustainability.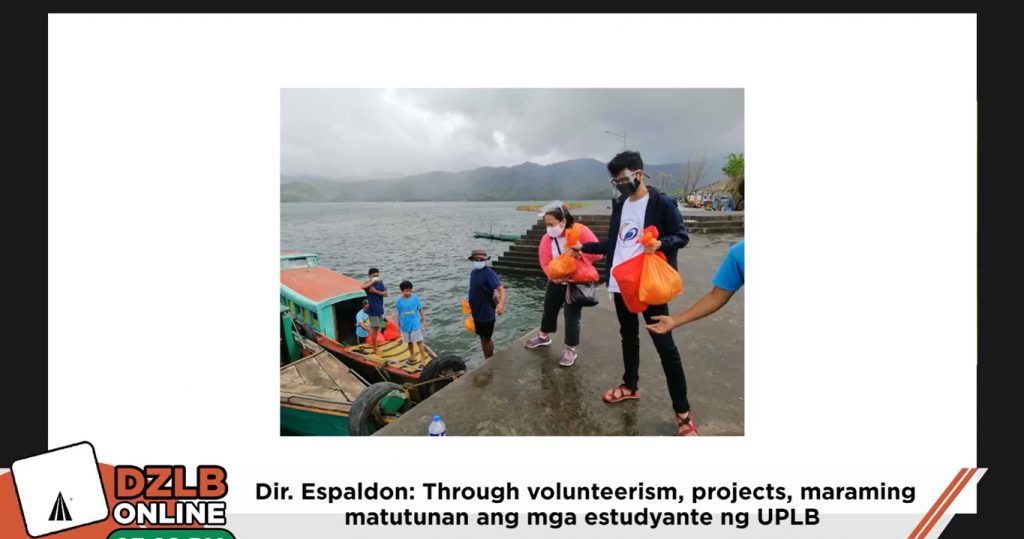 When asked about the rewards of being part of the Ugnayan ng Pahinungod, Espaldon talked about the joy of working with people from different disciplines united by the spirit of volunteerism. He also mentioned the feeling of being welcomed and remembered by the communities they have worked with, and seeing these communities become more self-reliant.
Tuklas UPLB airs every second and fourth Friday of the month as part of Radyo DZLB's Galing UPLB! Program, which is a joint production of the UPLB College of Development Communication (CDC), Office of the Vice Chancellor for Research and Extension (OVCRE), the Office of Public Relations (OPR), and the Office of Alumni Relations (OAR).
(This article, written by Mariz C. Diagan, was first published in the UPLB Website)