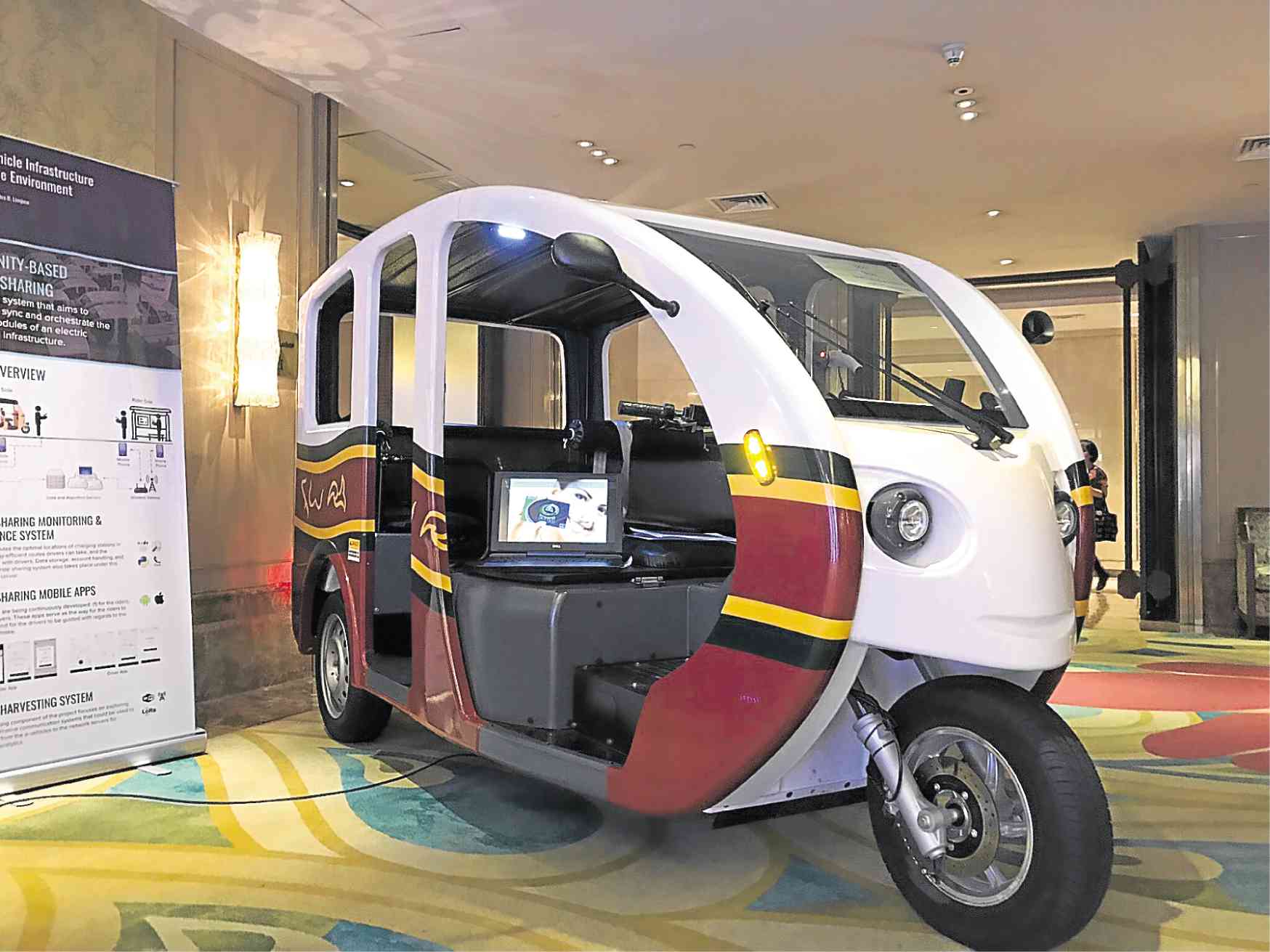 E-tricycles will soon be joining "Ikot/Toki" jeepneys on the University of the Philippines (UP) Diliman campus in Quezon City.
The Department of Science and Technology (DOST) announced on Wednesday that 10 of the six-seater vehicle would undergo a yearlong test run on the sprawling campus to find out how these could be used optimally.
A total of 20 units were recently turned over by the Department of Energy (DOE) to the DOST's Philippine Council for Industry, Energy and Emerging Technology Research and Development (PCIEERD) as part of a joint project for cleaner and greener transport options.
Engr. Arnel Garcia, DOE's supervising science research specialist, said these were among the 300 units procured through the Asian Development Bank in May.
With a cost of P455,000 each, the e-trikes can run for 40 kilometers on a single full charge.
The test run is part of an ongoing study to determine its optimum use, according to Enrico Paringit, PCIEERD executive director.
Some tests will determine how far the e-trikes can go on one charging cycle; the routes that will pass through charging stations; and the terrain on which these can be driven, said Engr. Billy Joel Esquivel of UP's National Center for Transportation Studies.
(This was originally posted at Inquirer.net on July 4, 2019.)