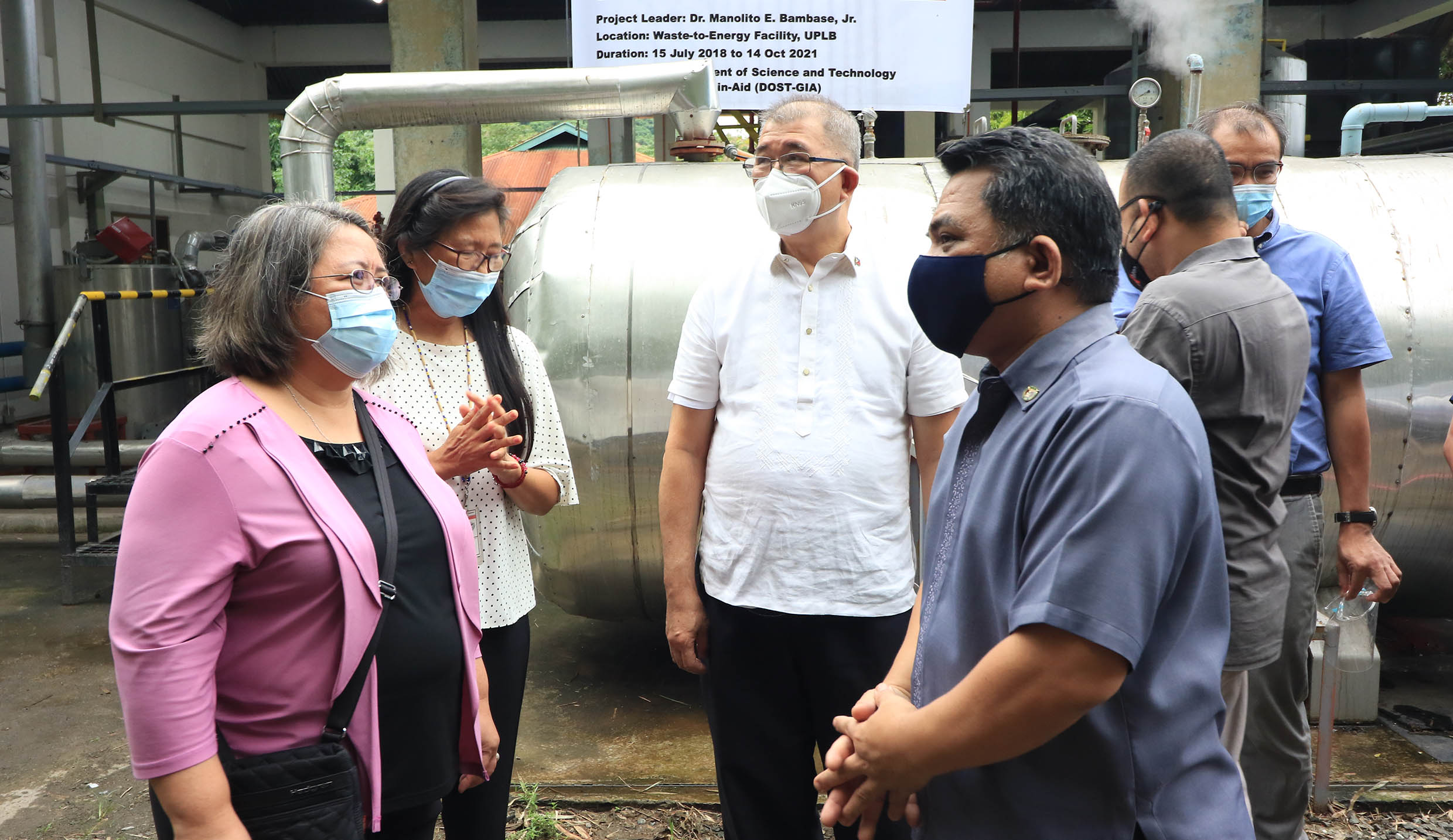 A new waste to energy (WTE) facility at UPLB is set to expand sustainable waste management research in the University.
The new facility held its soft launching on Oct. 20, which is an output of the project entitled "Establishment of a 25kW Waste to Energy Facility via Direct Combustion process for Municipal Solid Waste." It aims to explore the potential of WTE technology in moving towards energy independence and environment sustainability for the country.
The project is led by the Department of Chemical Engineering (DChE) of the College of Engineering and Agro-industrial Technology. It is funded by the Philippine Council for Industry, Energy and Emerging Technology Research and Development under the Department of Science and Technology (DOST-PCIEERD).
With the completion of the facility, the next phase of the project will focus on gathering data on the efficiency of the waste-to-energy process in terms of resources savings, energy generation, and reduction of greenhouse gas emissions.
Currently, the WTE facility processes solid waste generated by UPLB and Brgy. Putho-Tuntungin, the project's partner community.
Project leader, Dr. Manolito E. Bambase, Jr., a faculty member at DChE, said that putting up the facility took three years, with work on the project continuing throughout the pandemic. He said that after gathering data for the project, their team hopes that the facility will be put to good use and become a part of the regular waste management operations of the University.
Dr. Fortunato de la Peña, secretary of DOST, expressed his hopes that the project will help substantiate the benefits of WTE and establish it as a viable alternative to traditional solid waste management, such as landfills.
In his opening remarks, Chancellor Jose V. Camacho, Jr. thanked DOST for their support in the project and for trusting UPLB's engineers. He expressed UPLB's continuing commitment as a stalwart partner of DOST in leading interdisciplinary research that aim to better communities.
"I am confident that the results of this undertaking will contribute to knowledge and policy on clean energy," he said of the project.
Also gracing the soft launching were Dr. Rowena Cristina L. Guevara, undersecretary of DOST-Research and Development, Dr. Enrico C. Paringit, director of PCIEERD, and Dr. Henry A. Adornado, director of the Ecosystems Research and Development Bureau.
Joining them were UPLB officials, namely: Vice Chancellors Merdelyn C. Lit (research and extension) and Fernando O. Paras Jr. (planning and development), Deans Rossana Marie C. Amongo (CEAT) and Marlo D. Mendoza of the College of Forestry and Natural Resources, Dr. Eileen Lorena M. Mamino, assistant to the Chancellor and director of the Office of Alumni Relations, and members of the CEAT executive committee.
(This article, written by Jessa Jael S. Arana, was first published in the UPLB Website on October 25, 2021)