This Weekly Bulletin highlights the different COVID-19 responses of the eight UP Constituent Universities and their involvement in various public service initiatives during the pandemic. To read the UP System Report on the CUs' COVID-19 efforts from August 16 to 31 click here or the image below.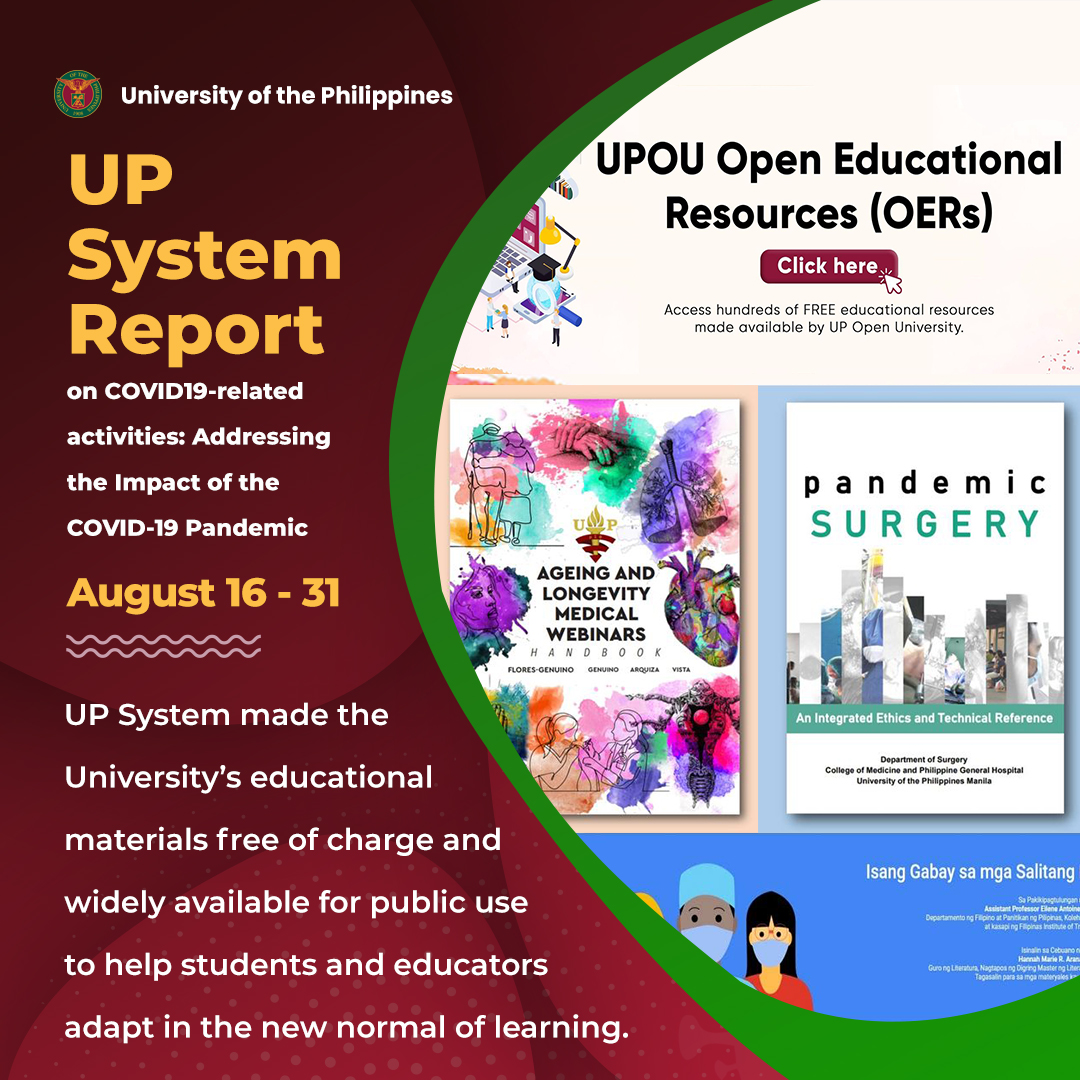 To access the consolidated list of the COVID-19 responses by the different Constituent Universities from August 16 to 31, you may visit this link. To stay updated on the latest initiatives and responses of the University to COVID-19, visit: https://www.up.edu.ph/covid-19-updates
The UP System Report and the consolidated list of the CU's COVID-19 efforts were collated and prepared by the UP Padayon Public Service Office.