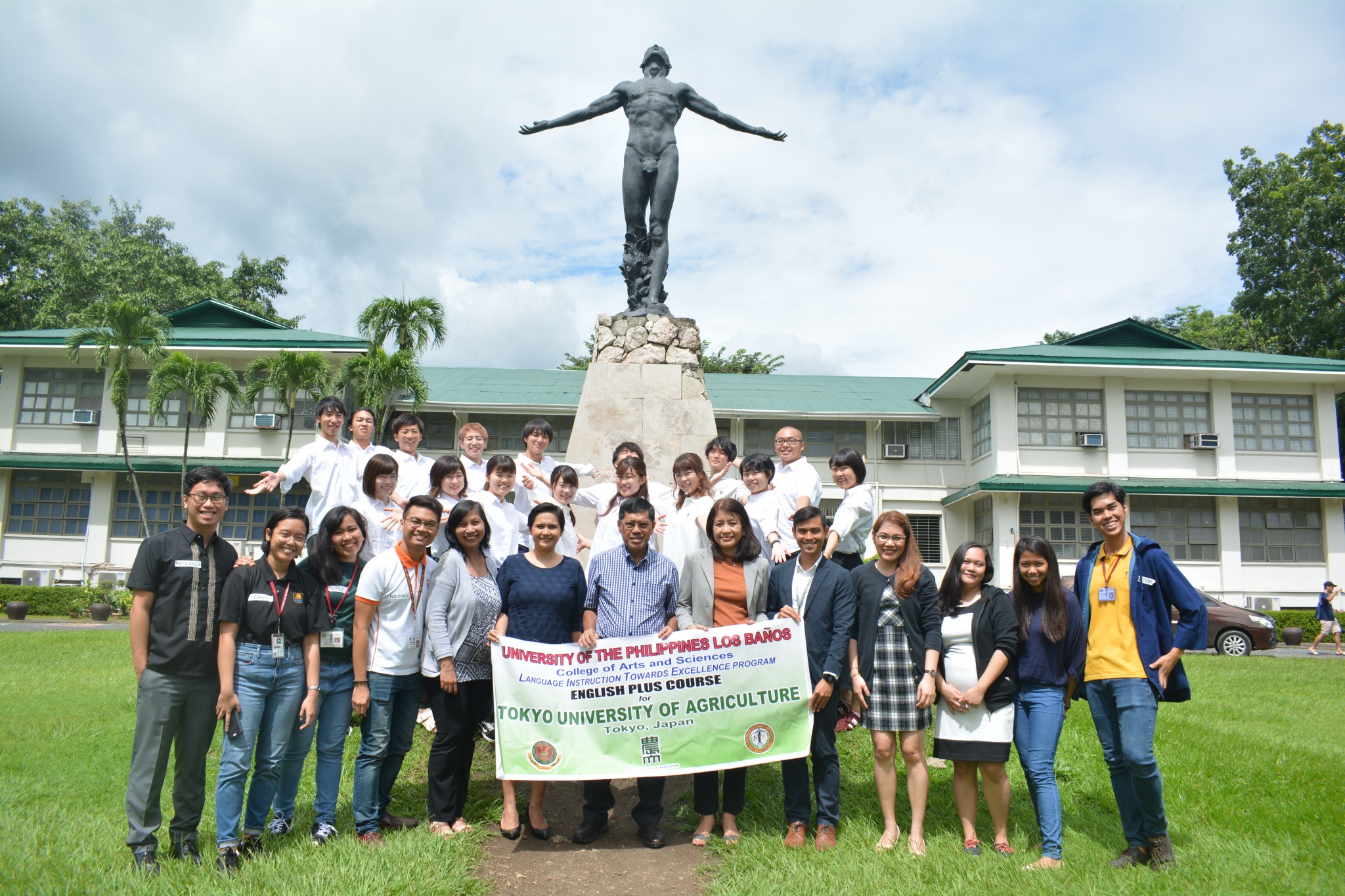 The College of Arts and Sciences' (CAS) Language Instruction Towards Excellence (LITE) Program,  recipient of the  2019  UPLB Outstanding Extension Award, has opened its season of hosting international  students for English training with the arrival of 16 students from Tokyo University of Agriculture  (TUA-NODAI) on Aug. 4 for a three-week English Plus Course.
Aside from classroom English tutorials, the students had been exposed to educational trips such as the following:  Laguna Cultural Travelogue, Costales Organic Farm Visit, and the MakBan Geothermal Plant-UPLB  Trip.  These educational trips  are intended to introduce Philippine culture to the students as well as to make their  classroom discussion and activities more interesting. Selected UPLB students from the different colleges are also currently serving as their student ambassadors/conversation partners.
In the pipeline for the LITE Program are the following international training projects: (1) Intensive English Course for  UPLB International Graduate Students, involving 17 students from 7 countries, namely: Myanmar, Indonesia, Pakistan, Thailand, Timor Leste, Vietnam, and Lao PDR from Aug. 26 to Dec, 2; (2) English Plus Course for 15 students from Kobe University (Batch 10), from Sept. 1 to 21; and  (3) English Plus Course for 20 students from Kobe University (Batch 11), from September 8 to 28.
The LITE Program is   an extension arm  of the CAS.  Since 1996, it has been in  the forefront of UPLB's bid for globalization, contributing towards internationalization of undergraduate/graduate education through the  conduct of English proficiency training  for international students from Asian countries. Its current  ex-officio manager is Dr. Felino P. Lansigan, dean of the CAS. Dr. Mabini DG. Dizon and Prof. Kristine K. Adalla, both faculty members from the Department of Humanities, serve as the coordinator and assistant coordinator, respectively. (MDG Dizon, DHUM, CAS)
(This was originally posted in the University of the Philippines Los Baños website on August 20, 2019.)