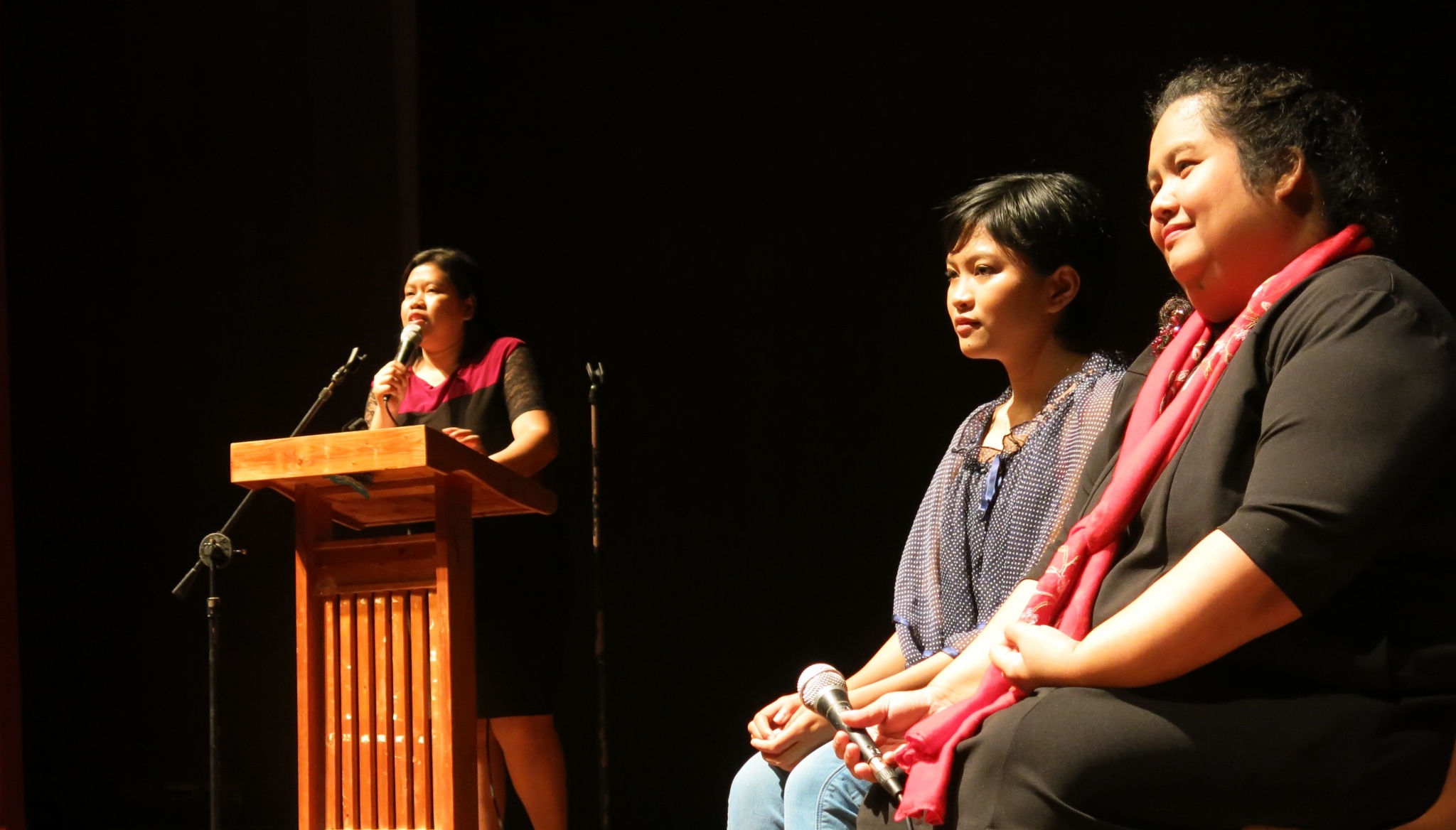 HOPE, or Health Orientation on Problems from Emotional Stress, a mental health awareness program of the UPLB Office of Student Affairs (OSA) through the initiative of the Counseling and Testing Division (CTD) held its fourth forum on Apr. 22 at the DL Umali Hall.
The UPLB HOPE IV forum focused on the topic "Curbing the risk of Internet-related concerns."
This year's resource speaker, Dr. Marie Grace A. Gomez, faculty member at the Educational Counseling – College of Education and director of UP Diliman Learning Resource Center, discussed the impact of the Internet on mental health.
According to her, the Internet, being easily accessible, can be a dangerous place. She said that students who spend most of their time online can be vulnerable to social media bullying, illegal gambling, online dating, and even human trafficking.
She also cited how "computer addiction" has negatively affected some students' academic performance, scholarship commitments, and family relationships.
Atty. Eleno O. Peralta, director of OSA, in his welcome remarks, reminded concerned individuals and professionals to be ready to address mental health concerns that result from the students' exposure to cyberspace and social media.
During the forum, Maria Theresa Eunice DM. Manuel, a Doctor of Veterinary Medicine student, shared to the audience her personal story of battling depression.
Present during the forum were Chancellor Fernando C. Sanchez, Jr. and Dr. Portia G. Lapitan, vice chancellor for academic affairs, who expressed their support for the health and wellness of the students.
In his message, Chancellor Sanchez cited the 2015 study in the Global Burden of Disease, which reported that 3.3 million Filipinos are suffering from mental health issues, particularly depressive disorders.
He underscored the importance of discussing mental health issues and raising awareness about it amid the stigma that is associated with it.
Dr. Lapitan, for her part, assured the students of the university's support to their mental health and wellness.
In her closing remarks, Janett A. Dolor, head of CTD-OSA, reiterated to the students the kind of help that is available at UPLB and encouraged them to seek for it at OSA.
She also asked the audience for relevant topics that HOPE may pursue in the succeeding forum.
The said regular forum on depression and suicide prevention started in 2017. (Janett Dolor and Analyn Rapas, OSA)
(This was originally posted at the University of the Philippines Los Baños website on May 7, 2019.)