CALL FOR PAPERS
Theme: Advancing Public Service Through Academe-Community Partnership
Addressing challenges on health, environment, gender, culture and education, and other key issues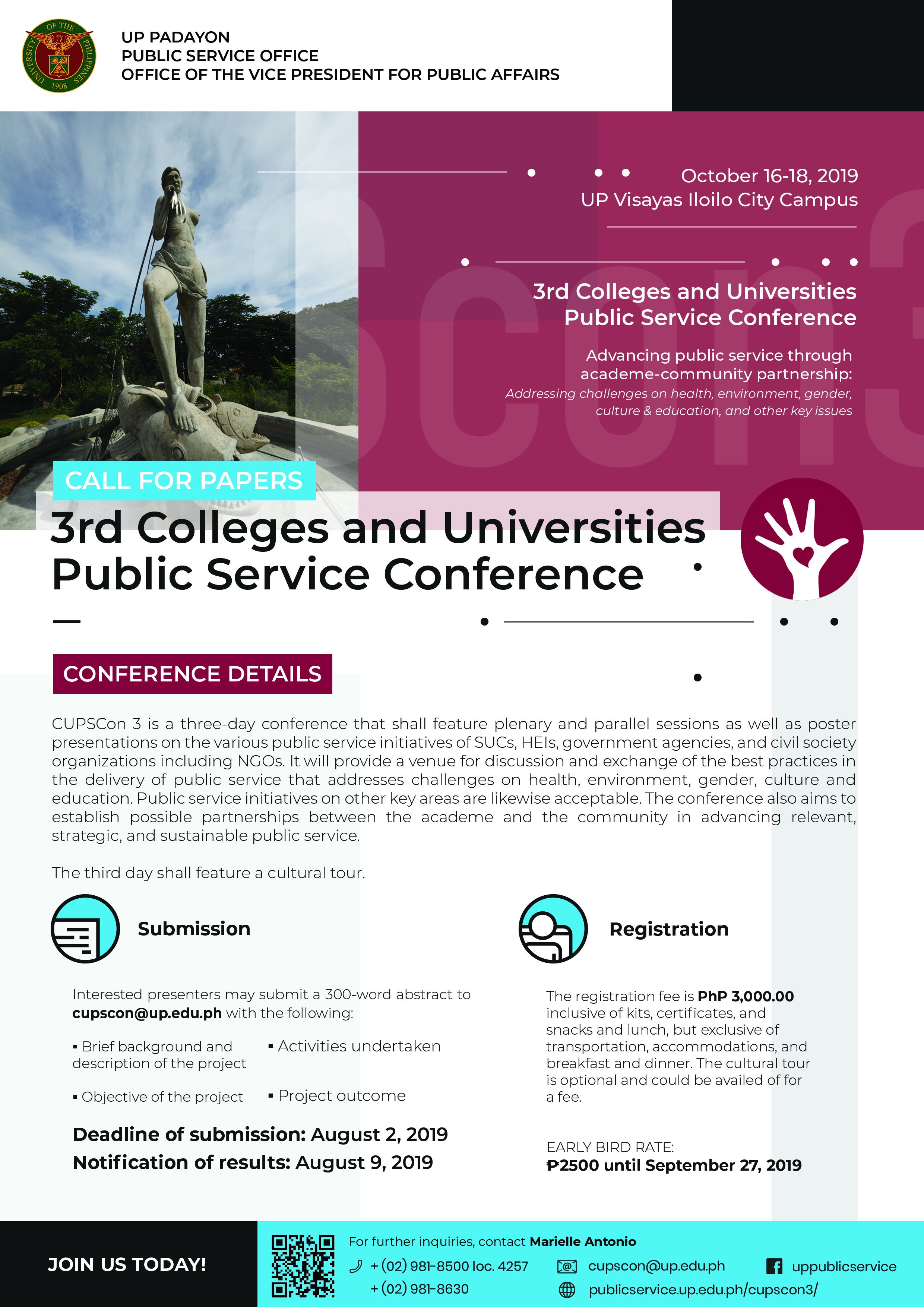 CUPSCon 3 is a three-day conference that shall feature plenary and parallel sessions as well as poster presentations on the various public service initiatives of SUCs, HEIs, government institutions, and civil society organizations including NGOs. It will provide a venue for discussion and exchange of the best practices in the delivery of public service that address challenges on health, environment, gender, culture and education. Public Service initiatives on the other key areas are likewise acceptable. It also aims to establish possible partnerships between the academe and the community in advancing relevant, strategic, and sustainable public service.
Interested presenters may submit a 300-word abstract to [email protected] containing the following:
Brief background and description of the project
Objective of the project
Activities undertaken
Project Outcome
Deadline of submission: August 2, 2019
Notification of results: August 9, 2019
For further inquiries, please contact Marielle Antonio via email at [email protected], or through phone at (02) 981-8500 loc 4257 or 981-8630.