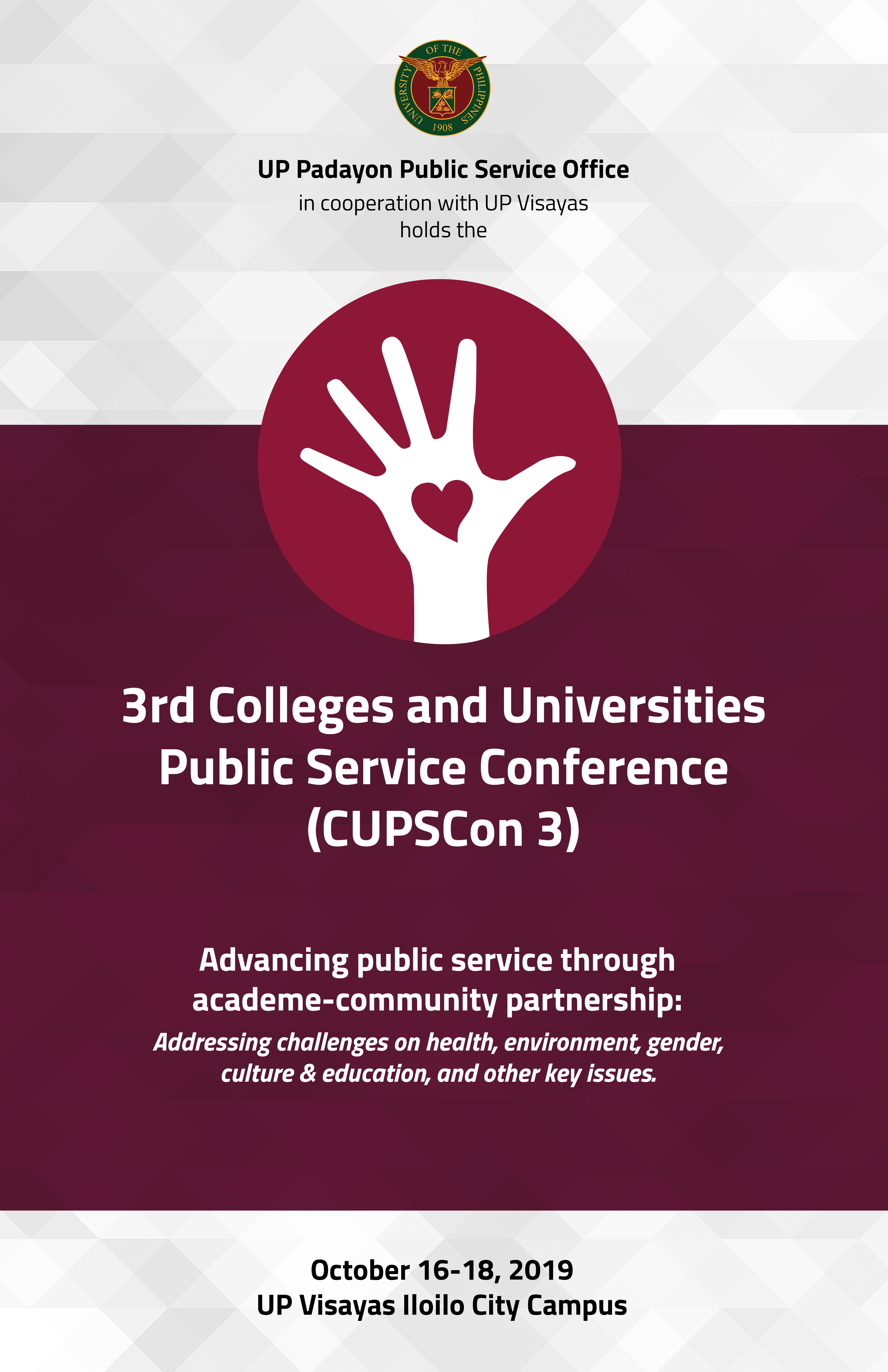 Eight days to go before #CUPSCon3! You may still pre-register via http://bit.ly/CUPSCon3. Walk-in participants are also welcome to join.
CUPSCon 3 is a platform where public service implementers could interact and share their best practices.
Here is a glimpse of our program of activities: https://publicservice.up.edu.ph/conference-program/.
We can't wait to see you at the Conference!
For further inquiries, please contact Marielle Antonio via email at [email protected], or through phone at (02) 981-8500 loc 4257 or 981-8630.