The University of the Philippines, through the Padayon Public Service Office of the Office of the Vice President for Public Affairs (OVPPA), will host the 3rd Colleges and Universities Public Service Conference (CUPSCon 3) this October 16-18, 2019 in UP Visayas City Campus Auditorium, Iloilo City.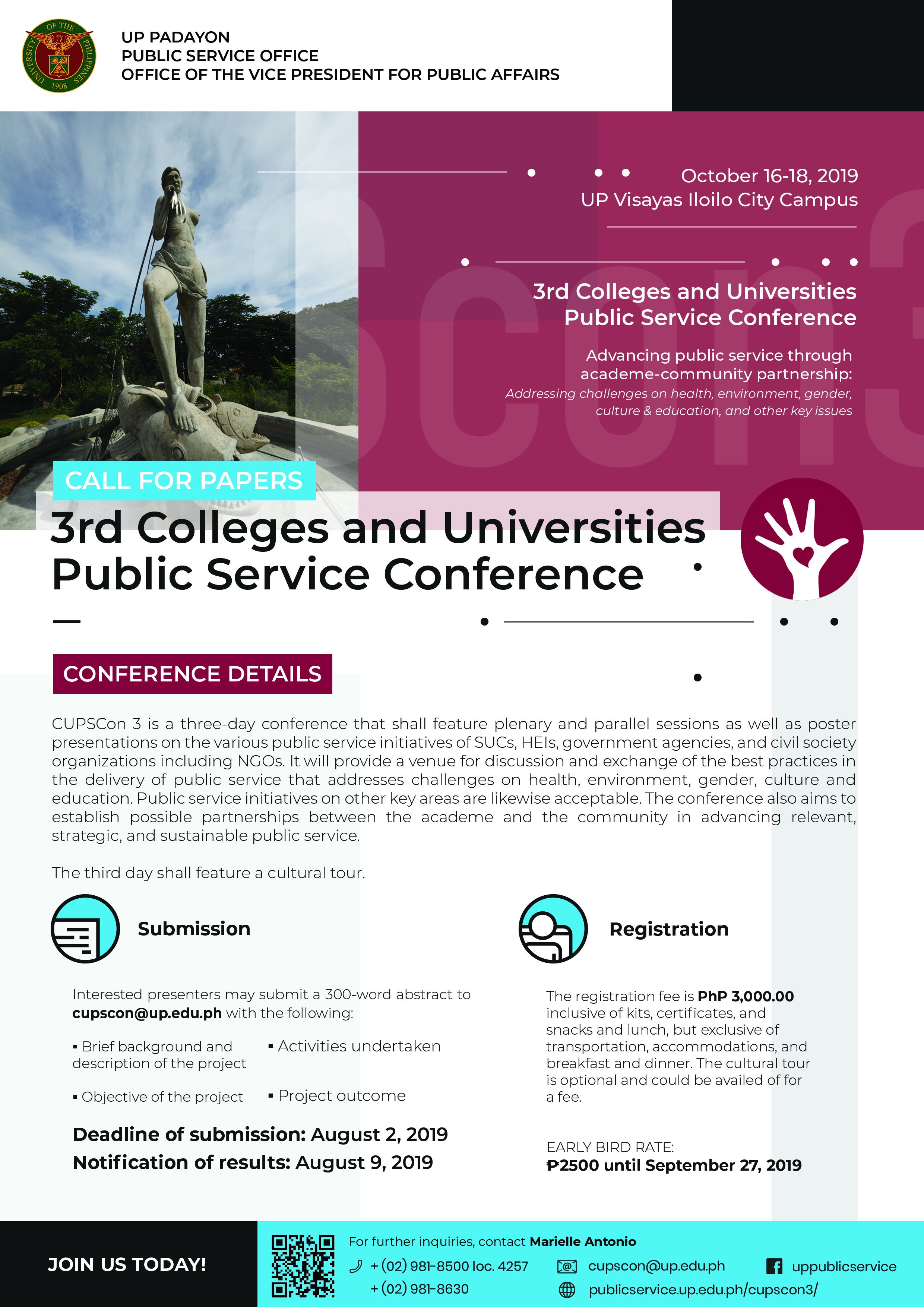 We are cordially inviting faculty members, department heads, and research staff of SUCs and HEIs, as well as representatives from government institutions and civil society organizations including NGOs to participate in the conference.
CUPSCon aims to provide an effective platform which harnesses teaching and research for extension and public service, provides a venue for scholarly discussions on lessons and best practices for continuous improvement of public service initiatives, and documents innovative initiatives that highlight the social responsibility and commitment to public service of higher education institutions (HEIs). This year, the conference forwards the advancement of public service through academe-community partnership. CUPSCon 3 shall feature plenary and parallel sessions as well as poster presentations on the various public service initiatives not only of SUCs and HEIs, but also of government institutions, and civil society organizations including NGOs to establish possible partnerships between the SUCs and HEIs and the community in delivering relevant, strategic and sustainable public service.
For further inquiries, you may contact Ms. Marielle Antonio through email at [email protected], or via phone at (02) 981-8500 loc 4257 or 981 8630.