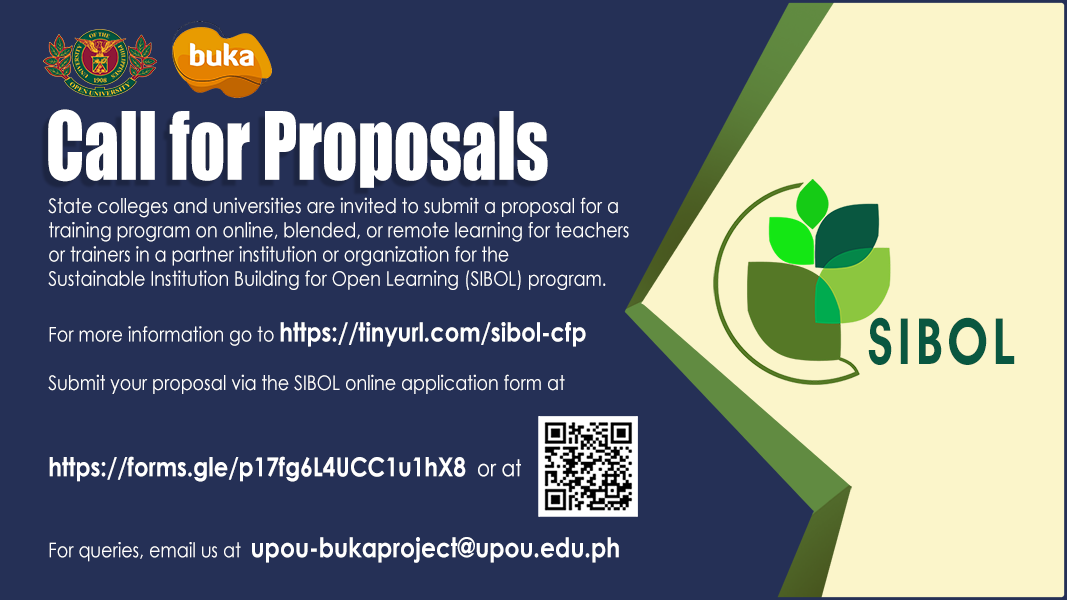 The UP Open University has launched the Sustainable Institution Building for Open Learning (SIBOL) program to provide mentoring and technical support to state colleges and universities (SUCs) that are interested in offering — as a public service — a teacher training program in online, blended, or remote learning for a partner institution or organization.
Interested SUCs are invited to view the details of the call for proposals and submit a proposal using the SIBOL online form available at the SIBOL website.
SIBOL is UPOU's program under the European Union-funded "Advancing Equity and Access to Higher Education through Open and Distance Learning" or BUKA project. It aims to build a network of institutions that shall form the core of zonal open and distance learning centers in the Philippines.
(This article was first published in the UPOU Website)