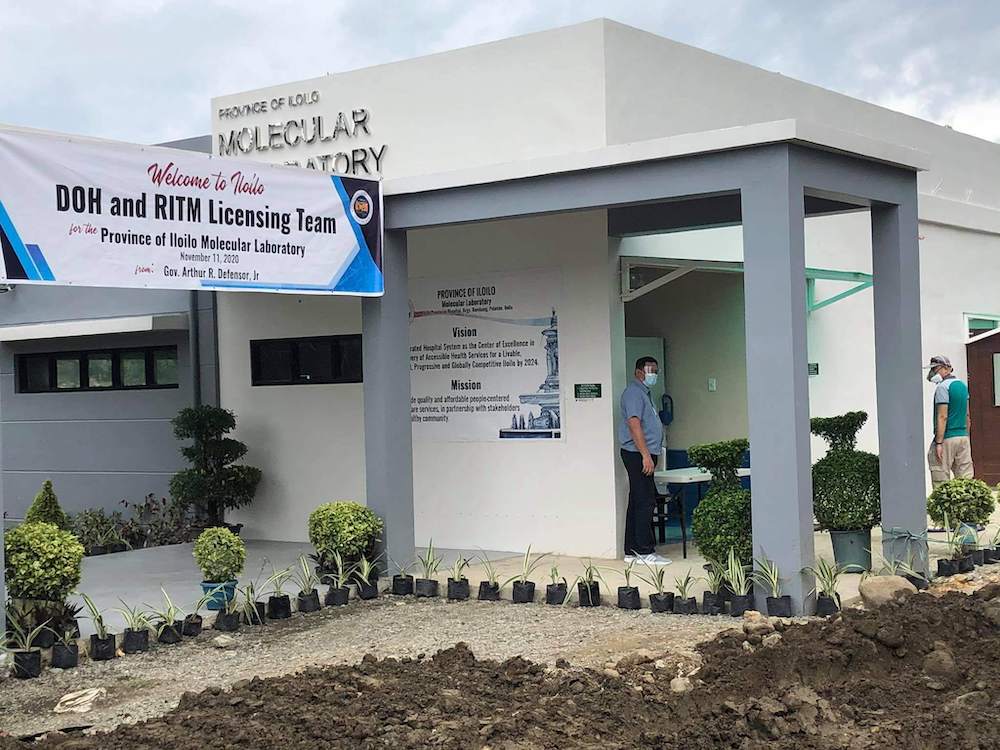 The Iloilo Provincial Government is gearing to open its COVID-19 Testing Laboratory to be located at the Iloilo Provincial Hospital in Pototan, Iloilo.
It is currently complying with requirements specified by the inspecting team from the Department of Health and Research Institute for Tropical Medicine. The laboratory will be under the management of the Iloilo Provincial Hospital.
The target date of opening is on the 1st first week of December 2020 or as soon as the province's pass the 100% required proficiency test, a prerequisite for issuing a License to Operate.
The machines of this new COVID-19 Testing Lab can operate up to 800 specimens per day and will be a big boost in the testing capacity of the city and province of Iloilo.
Made possible through Governor Arthur R. Defensor, Jr.'s visionary leadership, the project will be implemented by the Hospital Management Office (HMO) of the province headed by Atty. Cynthia Cabangal-Ng.
The Project fund for this development is mostly sourced from the Bayanihan Fund and the Iloilo Provincial Government's coffers. Logistical support was also provided by private entities such as the Metro Iloilo Water District, the Philippine Red Cross, iAmUPHi – an alumni group from UP Visayas which turned-over Personal Protective Equipment (PPEs) – as well as many others who opted to remain anonymous in support of this endeavor. Western Visayas Medical Center Sub-National Laboratory, headed by Dr. Stephanie Abello and Molecular Head, Ms. Cecile Resol, was very helpful in the technical aspects of this laboratory's preparation.
(This was originally posted on the UP Visayas website on November 25, 2020)