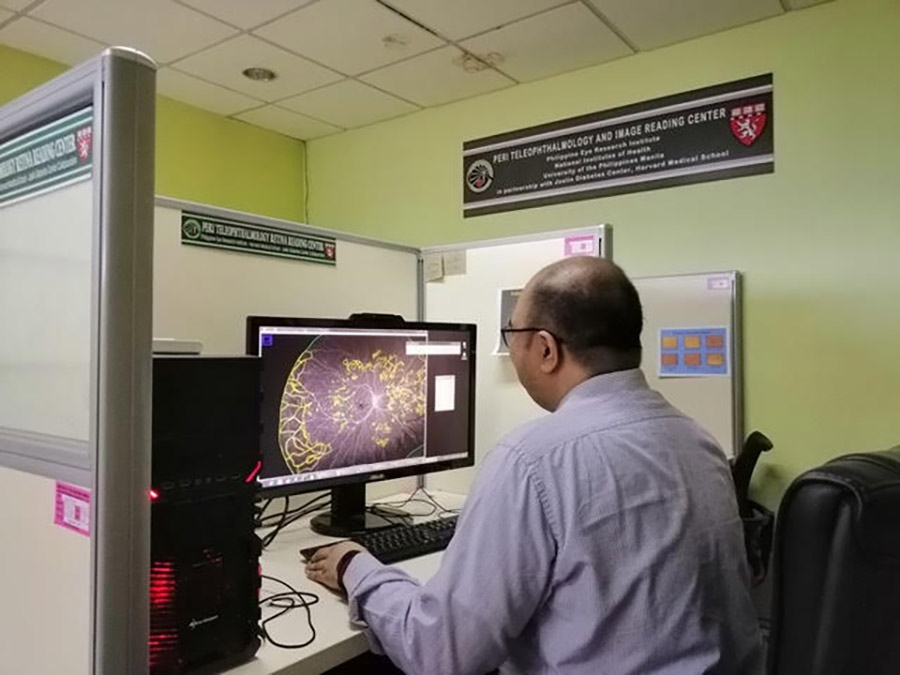 Digital tools are helping doctors prevent blindness and bring down rabies cases.
The Remote Retinal Evaluation Collaboration in Health: Diabetic Retinopathy (REACH-DR) was initiated by the University of the Philippines Mindanao as a forecasting tool developed to guide the formulation of rabies control strategies in Davao City.
It uses a dashboard called RabDash, which displays genome informatics, model predictions and data analytics that can be accessed by the Davao City Veterinary Office and health authorities.
"The Veterinary Office needs reliable surveillance data and a tool that will assist them in their decision making, especially in strategic planning," Dr. May Anne Mata, project leader, said. The technology helped in the efficient monitoring of the spread of rabies in the city, she added.
By digitizing rabies surveillance, the technology lessens the possibility of errors in manual data gathering, lack of manpower, gaps in relating the rabies cases with intervention efforts, and lack of information of the spread of rabies.
Another digital tool is the "telemedicine" or remote screening program for diabetic retinopathy, or diabetic eye disease, a medical condition in which damage occurs to the retina due to diabetes.
It is a leading cause of blindness in developed countries that affects up to 80 percent of those who have had both type 1 and type 2 diabetes for several years.
(This article, written by Paul Icamina, was originally published in the Malaya Business Insight website on 2 May 2023)