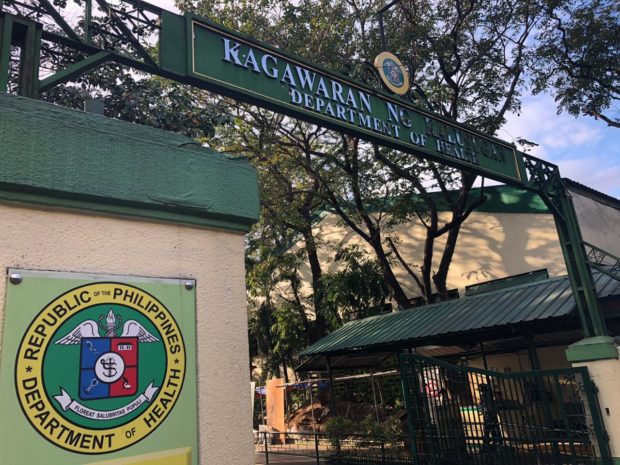 MANILA, Philippines — A university-based pandemic monitor pointed out a huge gap in the COVID-19 data that was too hard to ignore as it could result in misplaced policies and misinterpretation of the severity of the situation.
As medical doctors underscore the disconnect in the situation on the ground, data analytics from the University of the Philippines (UP) Pandemic Response Team (PRT) touch on the gap and delays between laboratory test results and the data published by the Department of Health (DOH).
Health advocate Dr. Gene Nisperos of Community Medicine Development Foundation said this could be a reason "we are losing the pandemic fight. We've fallen behind the enemy."
Mathematician Dr. Jomar Rabajante of the UP PRT said the delay in the DOH reporting of deaths greatly impacts the public's notion of the pandemic's "severity."
Nisperos said the slow validation process by the DOH had resulted in a huge data backlog from 2020.
Generally, testing laboratories submit COVID-19 positive results to local governments and to the DOH, which the DOH in turn sorts and validates to remove duplicates or correct patient's information before it releases the data to the public.
Duplicates, errors
"But for example, a laboratory submits 5,000 [positive] results daily, [the DOH] can validate only 4,500. The 500 is carried over the next day and so on until the numbers accumulate," Nisperos said.
In a separate interview, Rabajante said: "You kind of expect the DOH not to be able to validate [everything] right away" but still the duplicates or an error in reporting should not cause that much of a gap.
For example, on Aug. 31, laboratory data showed that of over 66,000 individuals tested, 17,612 were positive. The DOH, however, only reported 13,821 cases that day or a difference of 3,791.
From April 3, 2020, to Sept. 3, 2021, the laboratory cumulative data recorded 2,207,341 positive cases. But the DOH data reported only 2,040,427, or a difference of 166,914.
On Aug. 30, when the DOH reported the highest ever 22,366 daily count, Rabajante said laboratory data reflected this "peak" as early as Aug. 26.
"We had known it about four days before," he said.
To be fair, Rabajante said the DOH published all information in its "data drop," which independent monitors also use as bases for their projections.
But he said it was difficult for the public to know the real score.
Another data gap, he said, was the reporting of deaths.
Between July 1 to Aug. 23, Rabajante said 535 cases took at least one day before the DOH officially counted them as fatalities.
The DOH initially reported 9,067 COVID deaths as of Dec. 25, 2020, but after UP PRT reviewed that data in March, it showed an actual count of 11,391 deaths.
(This article, written by Maricar Cinco, was first published in the Inquirer.NET Website on September 6, 2021)