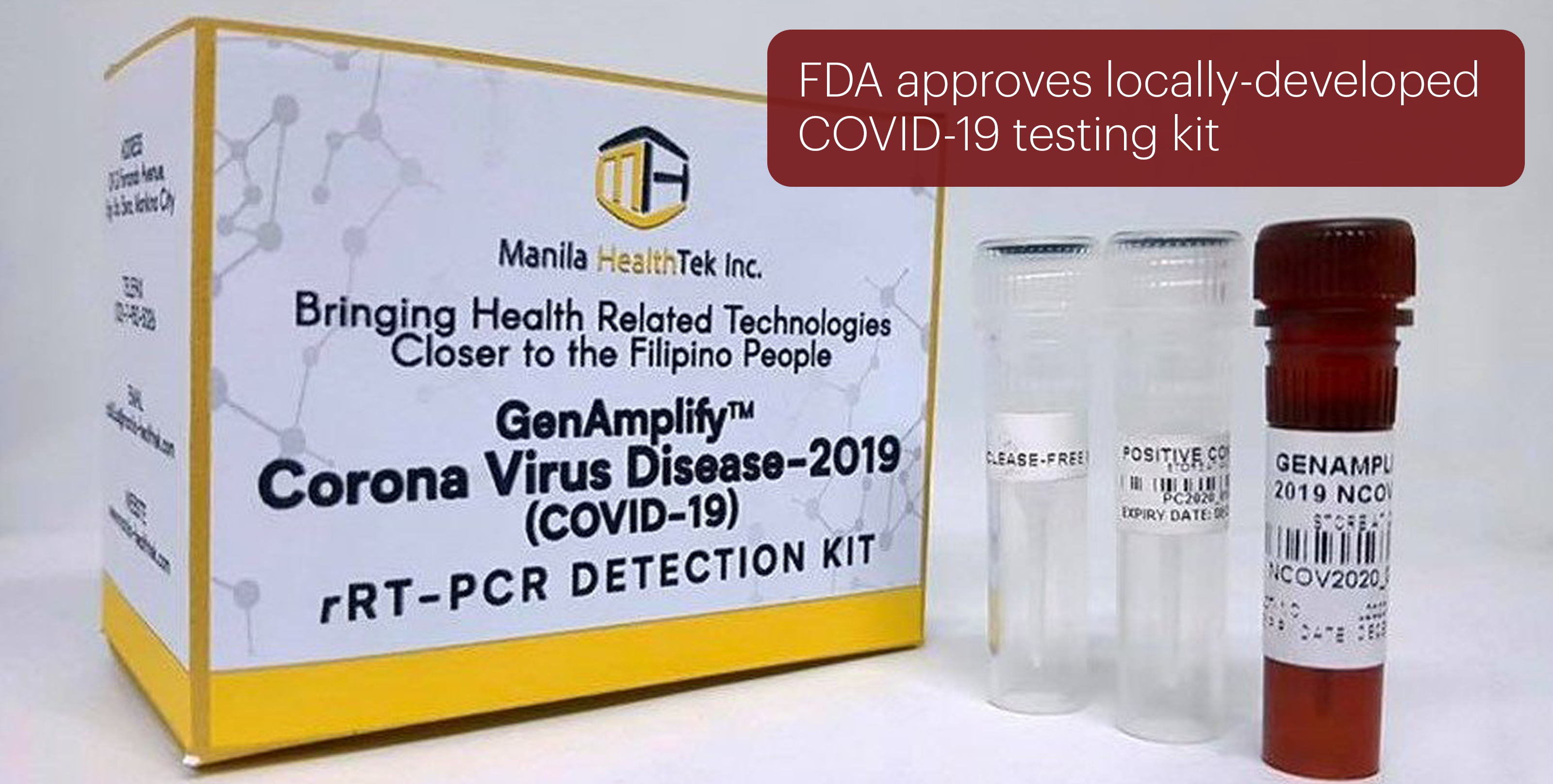 Note: This is a conflation of two posts written by Sec. Fortunato de la Pena on his FB page: https://www.facebook.com/dostSecFTP/
The dates of the posts were 30 March and 03 April 2020. Picture used is also from his page.
Dr. Fortunato dela Pena
Secretary, Department of Science and Technology (DOST)
The Food and Drug Administration (FDA) has officially announced its approval of GenAmplifyTM Corona Virus Disease-2019 (COVID-19) RT-PCR Detection Kit on its advisory dated 3 April 2020. This is the first locally-made, PCR-based COVID-19 test kit for commercial use. It was developed by Dr. Raul V. Destura and the scientists of the UP Manila National Institutes of Health (UPM-NIH), with funding from the Department of Science and Technology (DOST). The testing kits will be manufactured by the Manila Health Tek, Inc.
This is great news as the country aims to conduct mass testing of suspected COVID-19 cases starting on April 14. The mass testing will prioritize Persons Under Investigation (PUIs) and Persons Under Monitoring (PUMs), according to the Department of Health (DOH).
The field validation for the COVID-19 testing kits finished on April 1. The requirements for CPR Certification were submitted to the FDA on the same day.
The Manila Health Tek, Inc., reported  that the first batch of reagents had arrived which will enable them to start the manufacturing process to create testing kits that can accommodate up to 120,000 tests. A certain number of testing kits that can do up to 26,000 tests will be prioritized by the DOST for field implementation and distribution to the Philippine General Hospital, Makati Medical Center, The Medical City, Vicente Sotto Memorial Medical Center, Southern Philippines Medical Center, and Baguio General Hospital.
From April 4 to 25, there will be a field implementation for the 26,000 tests funded by the DOST and UPM-NIH Project.
The remaining testing kits that are good for around 94,000 tests will be sold commercially by Manila Health Tek at around P1,300 per kit which is cheaper than the units currently being used in hospitals which cost about P8,000. The Manila Health Tek said it has enough orders from the private sector which then intend to donate them to the Department of Health (DOH) and other hospitals.
(This was originally posted on the UP Manila website on April 29, 2020)