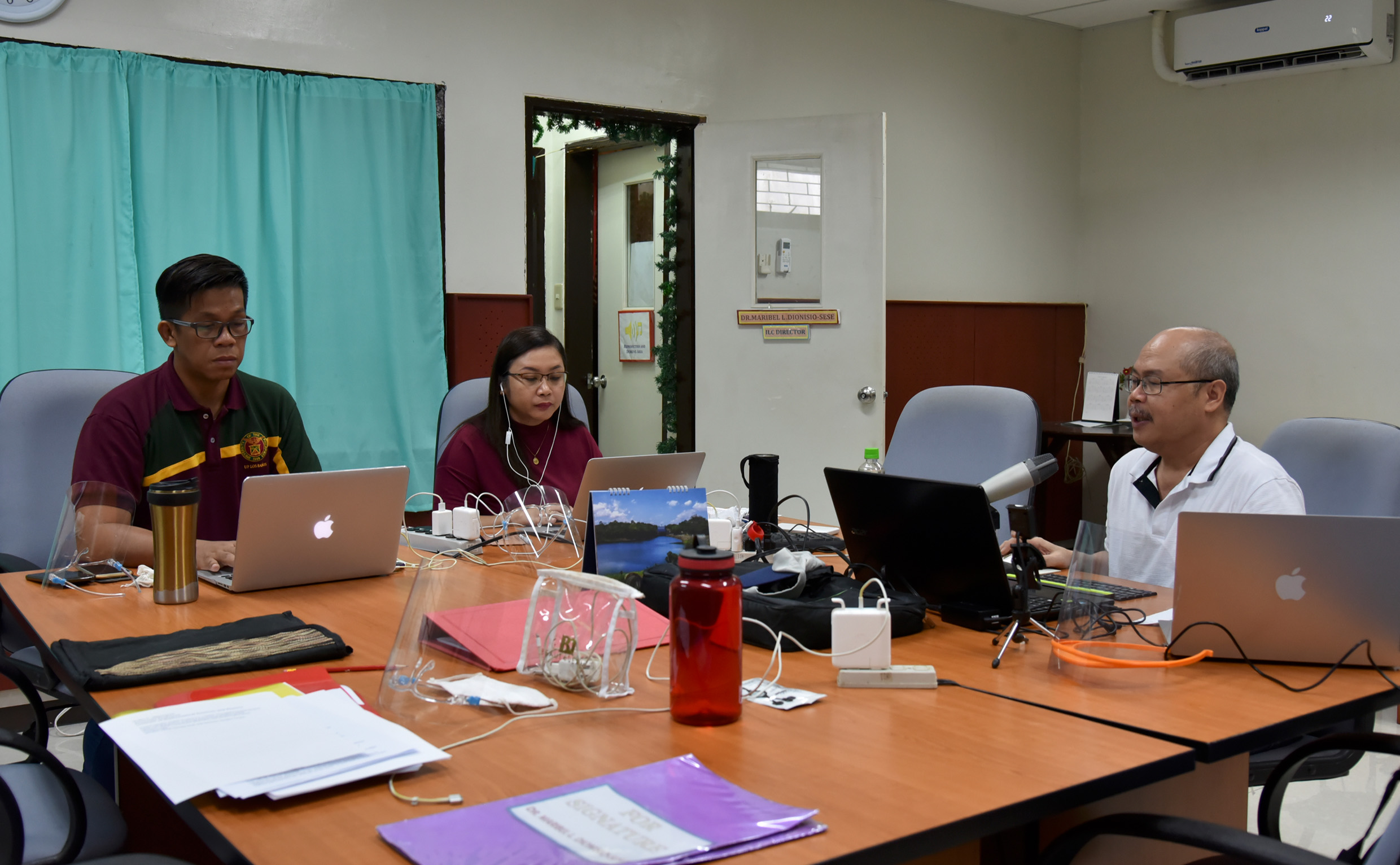 The Interactive Learning Center (ILC) of the Office of the Vice Chancellor for Academic Affairs conducted training sessions for faculty members on the use of Modular Object Oriented Dynamic Learning Environment (MOODLE), a learning management system to deliver instruction and manage courses for remote learning.
According to Dr. Maribel L. Dionisio-Sese, university registrar and concurrent director of ILC, the training-workshop aims to assist faculty members develop and manage their courses as the university implements flexible learning in the upcoming academic year.
A total of 247 faculty members attended the two separate sessions of the MOODLE training-workshop held in July and August via Zoom.
Nelio C. Altoveros, an associate professor at the Institute of Mathematical Sciences and Physics of the College of Arts and Sciences, served as the resource speaker. Assisting him were Beverly R. Pabro, university extension specialist, and Leonilo H. Torio, administrative assistant, both of ILC.
During the sessions, the participants were able to develop, edit, and improve their courses using the tools and features of MOODLE, which is housed in the ILC e-Learning Based Instruction (eLBI) site.
Since 2013, ILC has been regularly offering training-workshops every semester in support of innovative teaching and learning strategies, and to enhance the e-learning knowledge and skills of faculty members. (Beverly R. Pabro)
(This was originally posted on the UP Los Baños website on August 27, 2020)