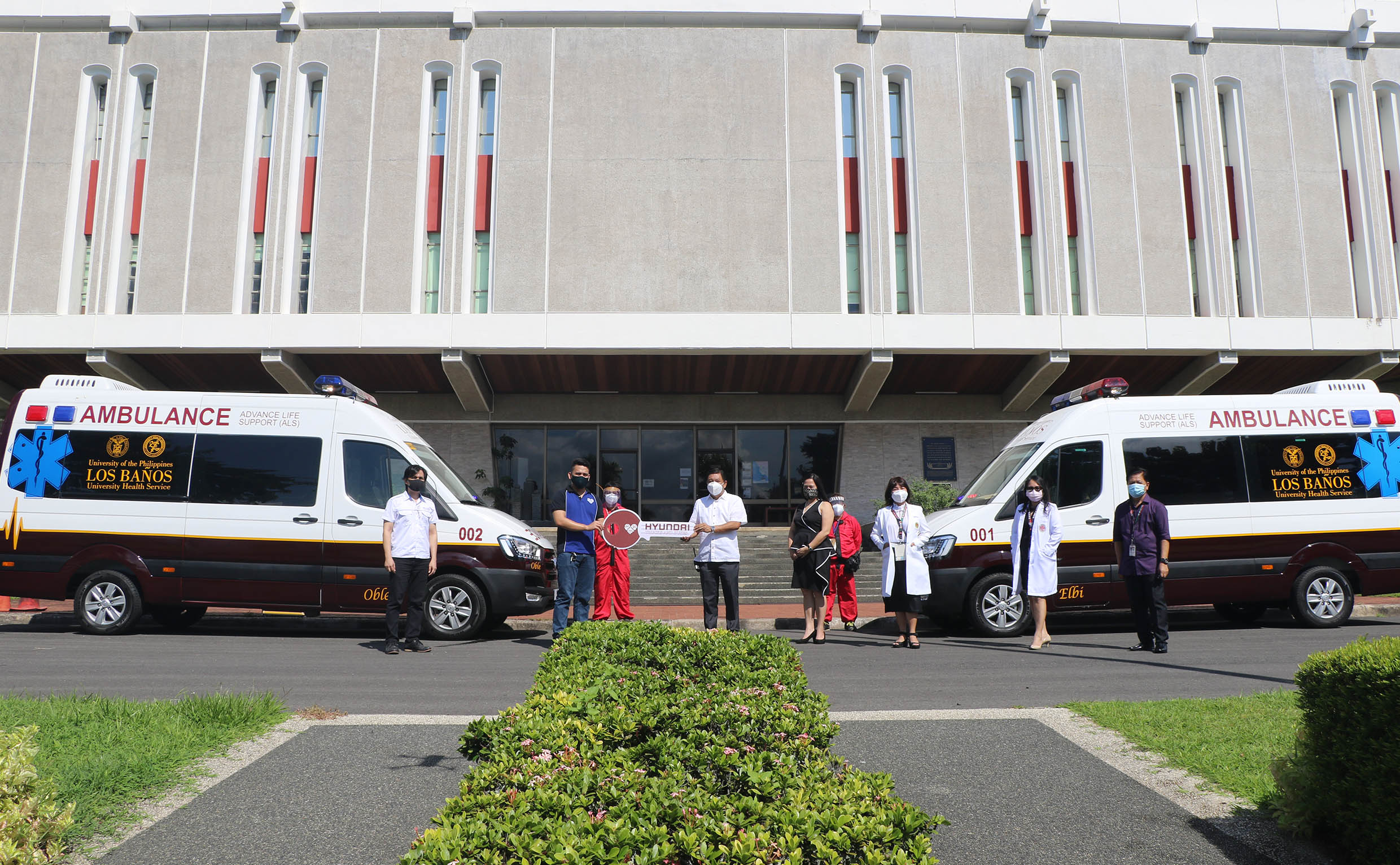 Two new state-of-the-art ambulances were turned over to the University Health Service (UHS) by Chancellor Fernando C. Sanchez, Jr in a simple ceremony held on July 10 at the driveway of BM Gonzalez Hall.
Dr. Jessie Imelda Foronda-Walde, UHS director, accepted a mock-up vehicle key to signify the turnover from Chancellor Sanchez of the two ambulances.
The two ambulances are equipped with advance cardiovascular life support (ACLS) equipment, ambulatory external defibrillators (AED) to resuscitate a person who goes on sudden cardiac arrest, a nebulizer, suction machine, and oxygen supply.
Named Oble and Elbi, the much awaited ambulances were procured through an initiative of the Chancellor aimed at providing a higher level of care to the UPLB constituents.
The body design, as well as the Oble and Elbi moniker, are both ideas of Chancellor Sanchez.
Dr. Foronda-Walde hailed the support given by Chancellor Sanchez and welcomed the addition of Oble and Elbi to the UHS frontliners.
(This was originally posted on the UP Los Baños website on July 14, 2020)