Let's build each others' capacities!
A greater understanding on what is happening, on what we are feeling, and other related topics can help us improve on how we navigate our life in this new normal, and how we could extend the help to others who need it.
The Ugnayan ng Pahinungod Committee on Psychosocial Emergency Services (UP CoPES) created KAMALAYAN (Awareness), a hub of articles, books, videos, podcasts, and other resource materials on psychosocial support and other related topics.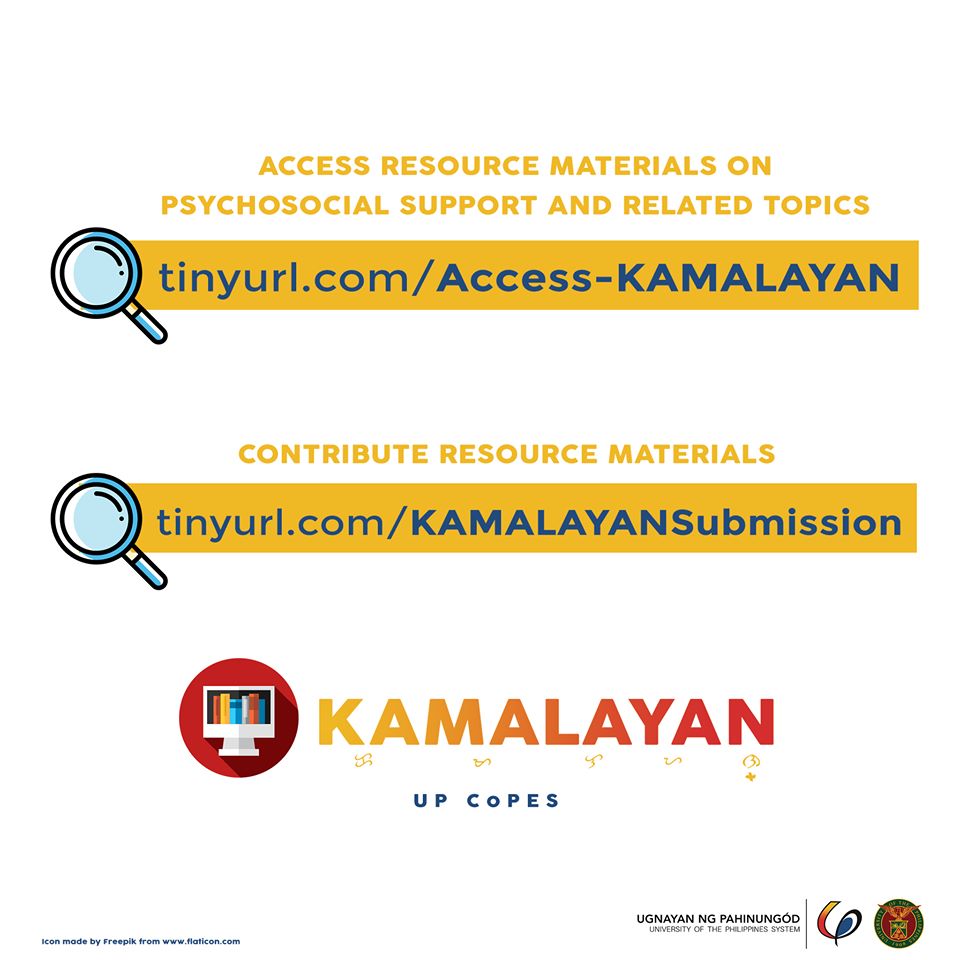 Feel free to access them here: https://tinyurl.com/Access-KAMALAYAN
Want to contribute more resource materials? Share them here: https://tinyurl.com/KAMALAYANSubmission
(This was originally posted on the UP CoPES official Facebook Page on April 13, 2020)