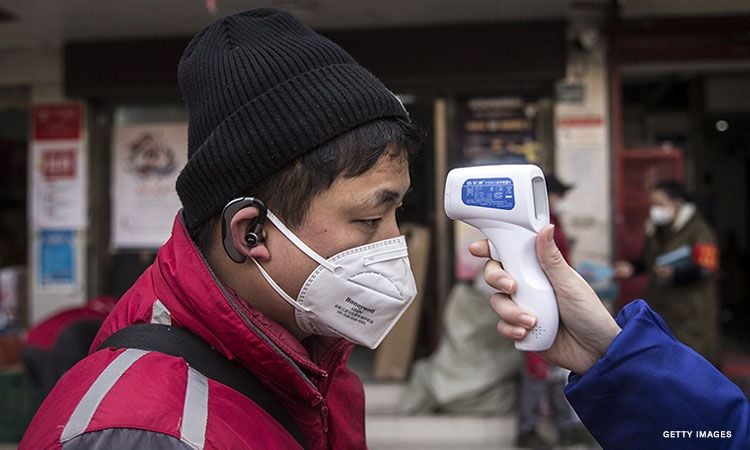 The University of the Philippines National Institutes of Health (NIH) revealed on Tuesday that it has developed a test kit for the 2019 novel coronavirus.
"This was developed two weeks ago immediately after they released the whole genome sequence of the virus," said Raul Destura, the lead scientist on the project, during an inquiry at the Senate.
Destura added that the test kit is expected to be available next week for validation of the Department of Health (DOH).
"Hopefully next week, it will be ready for the Department of Health to verify and validate before they give the recommendation for use in the country," he said.
The DOH recently said that the Research Institute for Tropical Medicine (RITM) ordered test kits to immediately identify if a person is positive for the virus.
Usually, the RITM screens samples from suspected cases to check if they are infected. Then the DOH sends the test samples to Australia to confirm if the patient is positive of 2019 –nCoV.
The process takes 24 hours, excluding the travel time from the Philippines to Australia.
Meanwhile, the World Health Organization also said that it is working with research groups for the creation of rapid diagnostic test kits.
"The WHO is working with several research groups both inside China and outside China on the rapid diagnostic test kits," said WHO Country Representative Rabindra Abeyasinghe.
He added, "The assessment of the test kits will not be completed for about another week or 10 days, after which we agreed to provide test kits to the Philippines and members states at risk.
At least 427 people have died and more than 20,600 people have been infected of the 2019 n-CoV. So far, there are only two reported cases in the Philippines.
(This was originally posted in CNN Philippines on February 5, 2020.)