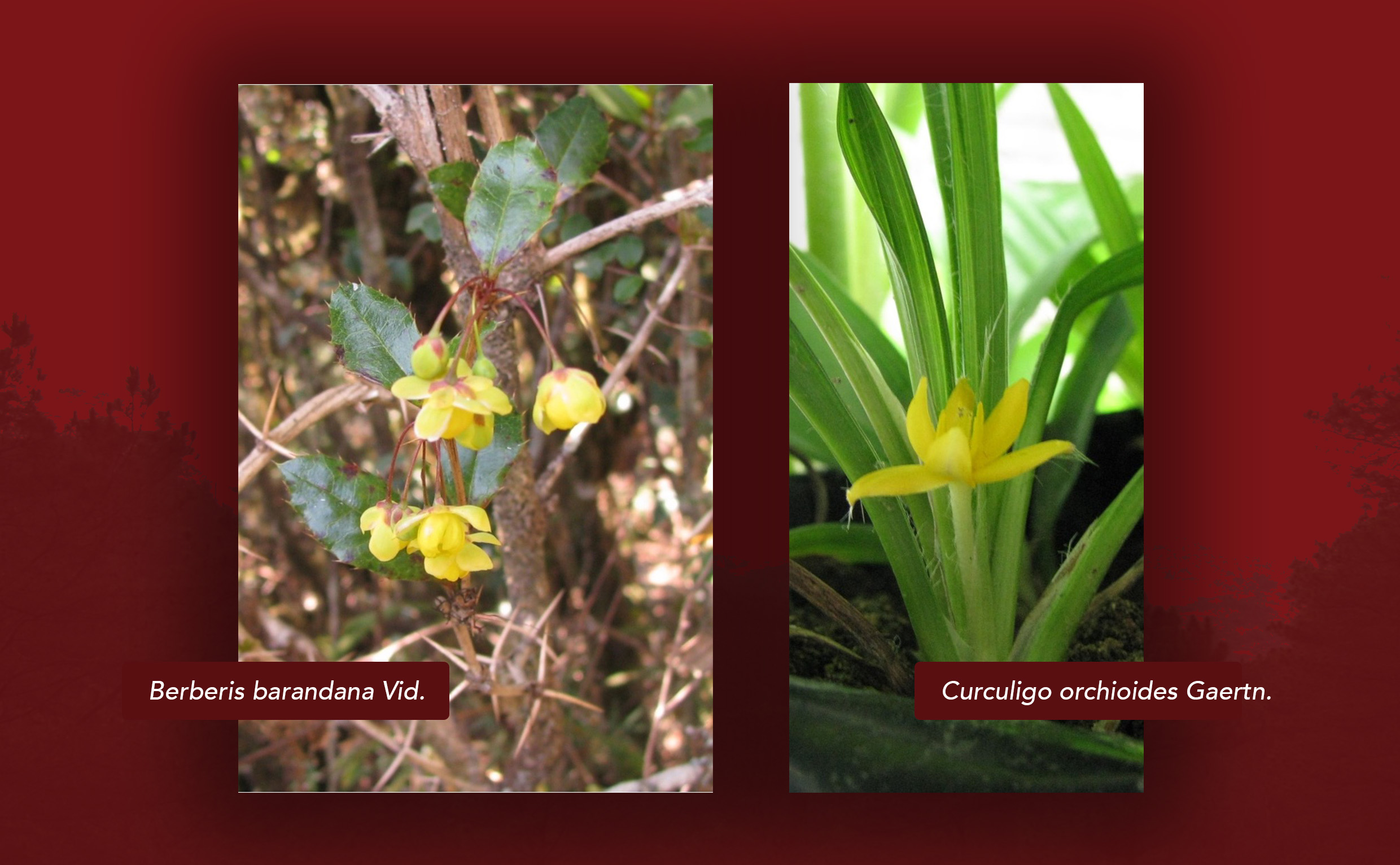 Two medicinal plants took the spotlight at the webinar entitled "Rummaging nature's arsenal: botanicals versus SARS-CoV-2" on Sept. 29 because of their potentials for use against COVID-19.
Webinar speaker Dr. Lourdes B. Cardenas, a botany professor at the Institute of Biological Sciences and a curator for medicinal plants at the Museum of Natural History (MNH), presented the plants that can potentially be harnessed for their medicinal properties in treating COVID-19 patients.
One of them is Berberis barandana, also called bagis or subit in Igorot, a common weed with small yellow flowers found in cold climates in Luzon, which, because of its non-assuming appearance and thorny leaves, is usually cleared out to make way for farming crops.
According to Dr. Cardenas, Berberis contains berberine, an isoquinoline alkaloid that can act as an antiviral and antimicrobial agent.
Another plant is Curculigo orchioides, known as sulsulitik in Northern Luzon or talaongi in Southern Mindanao, a medicinal plant that contains saponin, a compound that can boost the immune system and can be useful in treating weakened COVID-19 patients.
It is considered a weed by the locals because it commonly grows in grasslands where it is grazed upon by livestock.
While these materials are freely available in nature, Dr. Cardenas noted that fully realizing the medical benefits of these plants will require further efforts to confirm their medicinal value, secure ample supply for production, and inform the public about their importance.
She also emphasized the need to protect biodiversity and prioritize significant plant species in the quest to use these medicinal plants.
Dr. Cardenas also called for collaboration among stakeholders, including entrepreneurs and indigenous communities, to support drug discovery and development in the country.
The webinar is one among the five topics on COVID-19 featured in MNH's virtual learning event series, which was held to mark the museum's 44th anniversary. (Jessa Jael S. Arana)
(This was originally posted on the UP Los Baños website on October 5, 2020)