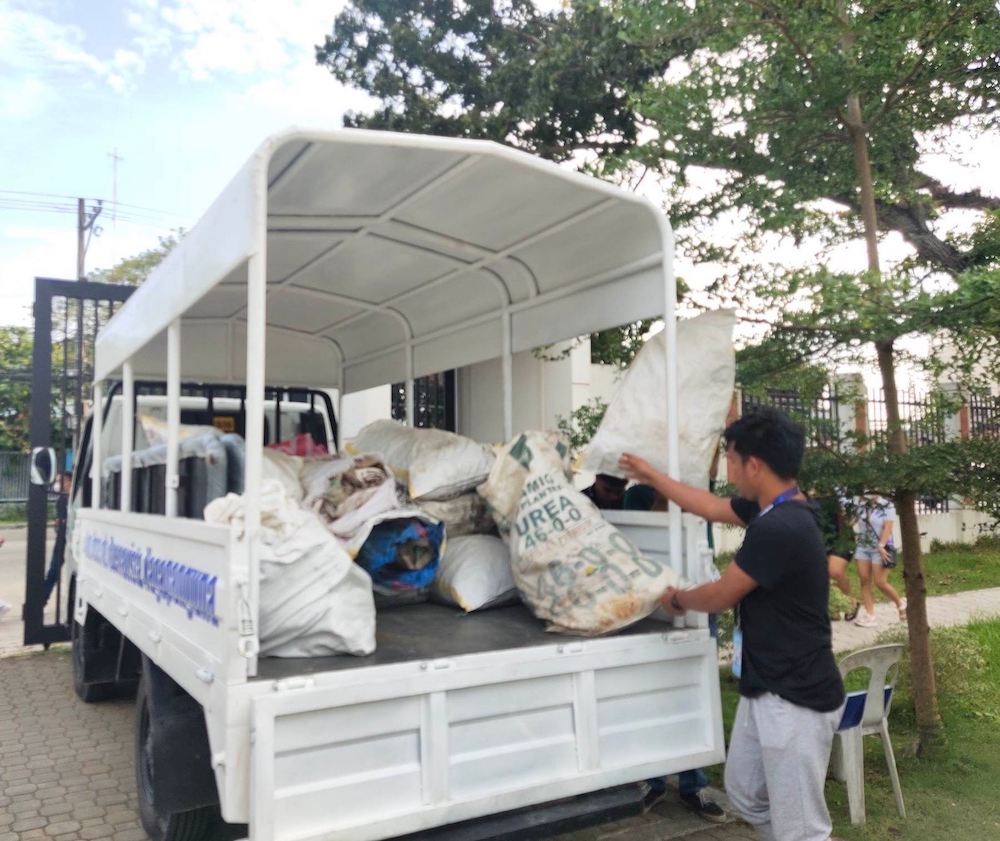 The UP Visayas alumni, through the Office of Alumni Relations, sent donations to the Municipality of Caluya to assist in the response efforts of the municipality in the mitigation of the MT Empress Princess Oil Spill in the island municipality located in the northern part of the province of Antique last week of February 2023.
One thousand five hundred pieces of empty sacks for oil spill booms, gloves, face masks, face shields, and boots were donated by UPAA Iloilo, Ms. Tina Hautea Sison, Bluechips Batch 90, Ms. Ellen Divinagracia and family, and iAmUPHi. They were picked up by a truck from Antique on March 14, 2023.
The goods were transferred through the District Office of Cong. Antonio "AA" Legarda Jr., and the Philippine Coast Guard – Culasi.
UP Visayas created a task force to respond to the MT Empress Princess Oil Spill in the Tablas Straight that has reached portions of Caluya Island in Antique. The team is headed by oil spill expert Dr. Resurreccion Sadaba.
(This article, written by the UPV-IPO, was first published in the UP Visayas website on 15 March 2023)