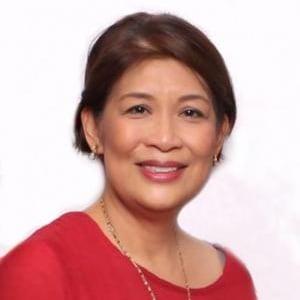 Dr. Elena E. Pernia is a professor of communication and concurrently the dean of the College of Mass Communication, University of the Philippines Diliman. She has over 20 years of experience in communication/media education, research, planning and evaluation. Her highly distinguished academic career focuses on capacity-building of students, local governments, health professionals, and civil society organizations to design, implement, and evaluate their own communication programs.
Dr. Pernia has authored several books, including Communication Research in the Philippines: Issues and Methods, which has become a standard textbook in research classes in several universities. Her research efforts crossed various fields, including the plight of overseas Filipino workers, the coverage of issues that involve children and news diversity.
Dr. Pernia was on the boards of the Social Science Division of the National Research Council of the Philippines and the International Communication Association. She also served on the editorial board of the Communications Review of the University for Asia and the Pacific. Dr. Pernia has also served as the Readers' Advocate at the Philippine Daily Inquirer, since June 2012.
Dr. Pernia has recently received the Communication Excellence in Organization (CEO Excel) Award 2015.