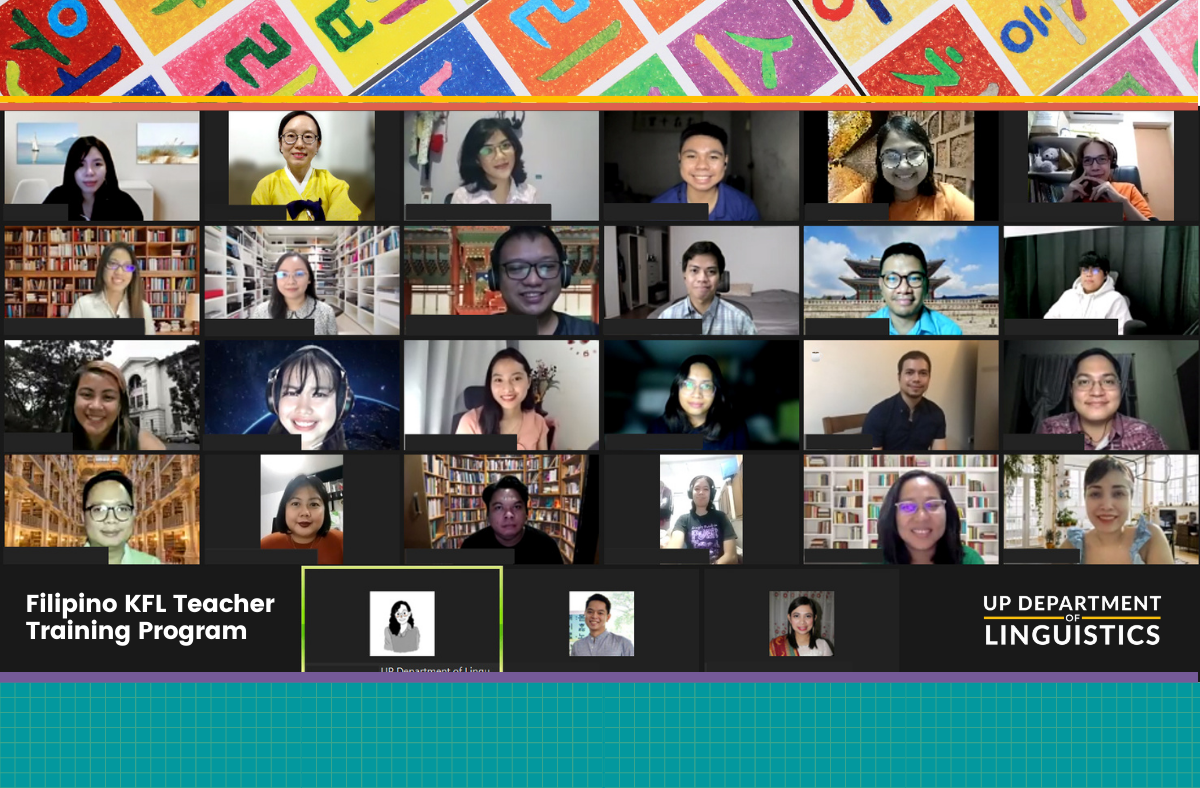 The Department held an orientation last November 26 (Friday) for the successful applicants of the 2021 Filipino Korean-as-a-Foreign-Language (KFL) Teacher Training Program. A total of 17 participants were selected in this free online training program, which is spearheaded by Asst. Prof. Kyung Min Bae and sponsored by the Korean Ministry of Education and the Embassy of the Republic of Korea in the Philippines.
Also present at last week's orientation were the designated instructors of the training program, which include the members of the Department's Korean Language Cluster, Profs. Romylyn Metila, Nerissa Zara and Audrey Morallo of the UP College of Education – Language Education Area, as well as Prof. Yumi Kim of the Seoul Business School at aSSIST University.
The KFL Teacher Training Program aims to provide skills training to Filipinos who want to become KFL instructors by equipping them with knowledge in Korean linguistics, as well as techniques and methods used in teaching Korean as a foreign language.
The program officially starts on December 3, and will run until March 6, 2022. Trainees will be required to complete 156 hours of training. They will also receive practicum experience by conducting online demo teaching to students and faculty members based in both the Philippines and in South Korea.
(This article was first published in the UPD Linguistics Website on December 3, 2021)