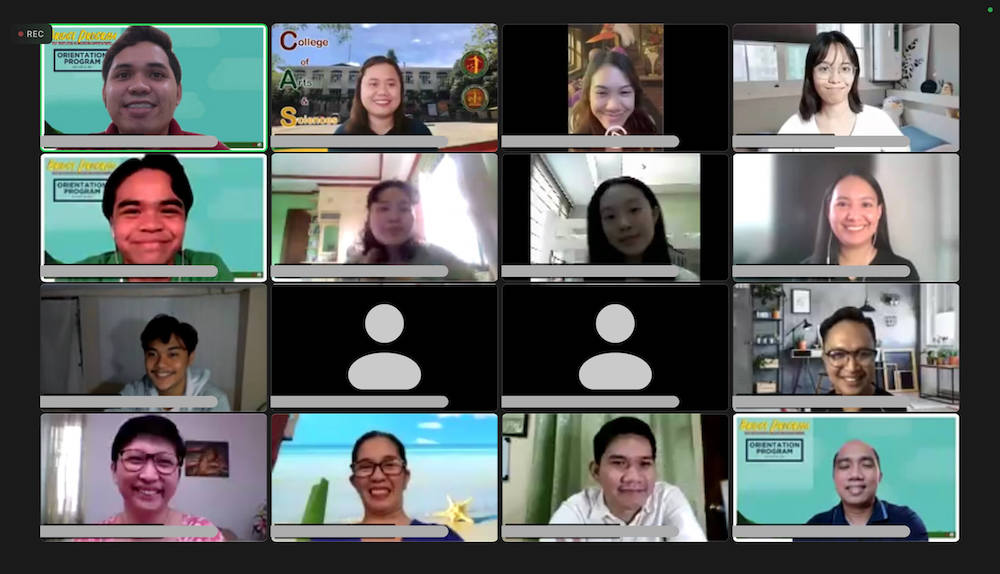 More than 400 first-year students experienced remote education in UP Visayas ahead of their peers as they took the Bridge Program in Mathematics and English held from August 26 to September 9, 2021. The program was conducted through the UPV Learning Management System (LMS).
The Teaching and Learning Resource Center, for 24 years now, has been collaborating with faculty members from the Division of Physical Sciences and Mathematics (DPSM) and the Division of Humanities (DH) to deliver an effective and enriching learning experience to incoming first-year students.
This year, the pool of faculty tutors who facilitated the Bridge Program consisted of Prof. Maryene Sy Piecco, Prof. Filame Joy Catinan, Prof. Raquel Cajayon, and Mr. Jesreal Arcillas from the DPSM and Ms. Elaine Monserate, Mr. Prabhat Ranjan Ubas, and Mr. Eric Abalajon from the DH.
The incoming first-year students were ecstatic to enhance their skills in English and Mathematics following their aspirations of entering the university. As freshie Joshua Lumagalan put it, "this is just my dream four years ago… more so, I am excited and elated."
The Bridge Program lasted for (3) three weeks, and in the end, the participants cleared the hurdle and moved forward on their journey as students of UP Visayas with the TLRC, hoping that they can clear more hurdles and excel in the years to come.
(This article, written by Mr. Czar Ian Angel Esquivel, was first published in the UPV Website on November 3, 2021)