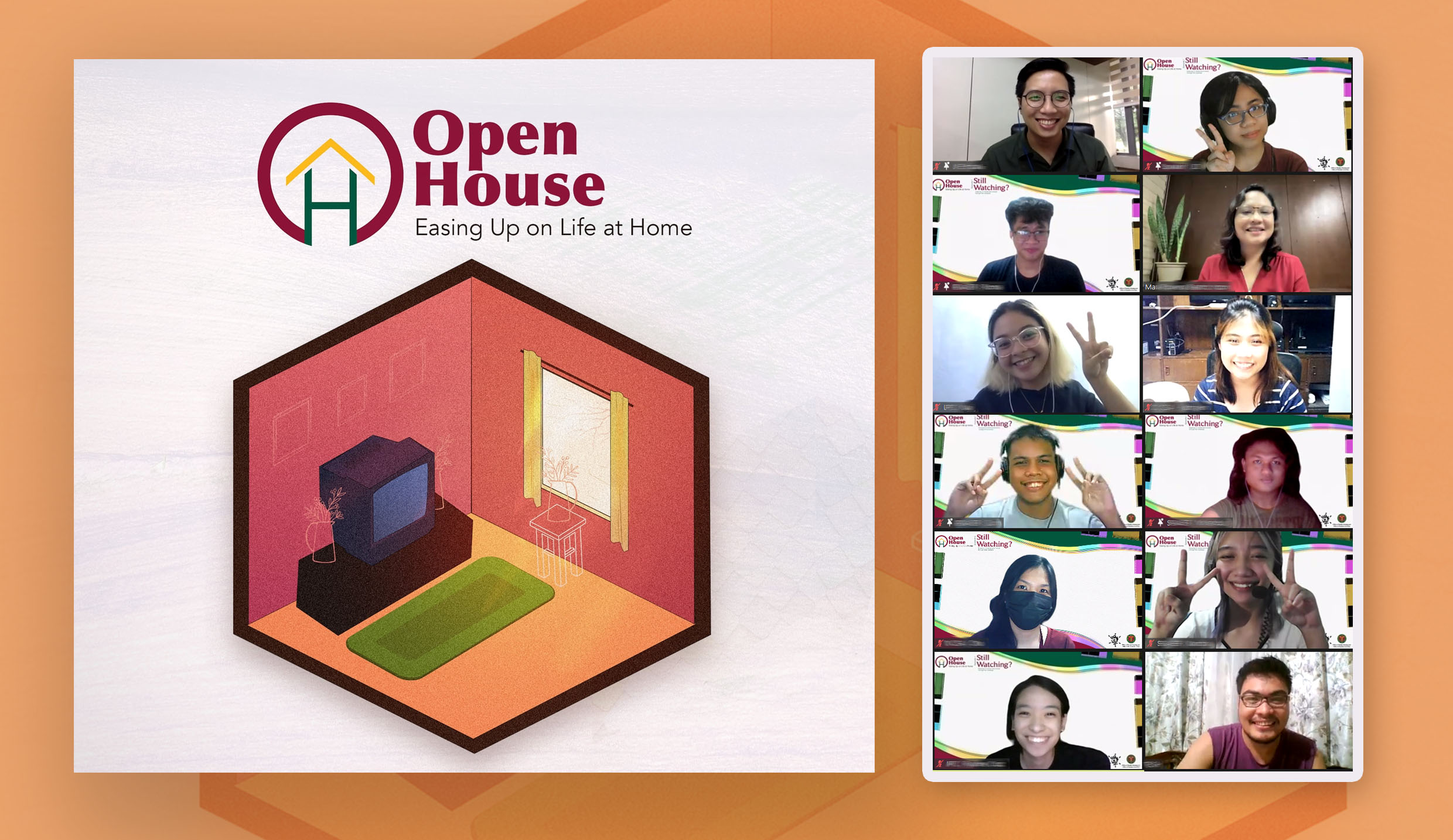 Two batches of first year students have already registered in UPLB during the pandemic and most, if not all of them, have not even stepped foot inside the UPLB campus.
They must be raring to go to UPLB. And so does the Office of the Vice Chancellor for Student Affairs (OVCSA).
The Office of Student Housing (OSH) and Office of Student Activities (OSA), which are both under the OVCSA, launched on Oct. 28 the "Open House: Easing Up on Life at Home," a webinar series to foster the spirit of community and belongingness among students and bring the rich and diverse UPLB culture to every Isko and Iska in the comfort of their homes.
With the goal of creating an activity "from the student for the students," the first episode, "Still Watching? Enjoying TV Series and Movies Through Film Reading," was hosted by the UP Film Circle (UPFC).
OSA Director Mawen Inzon and OSH Director John Mervin Embate opened Open House Episode 1 together with Dr. Janette H. Malata-Silva, vice chancellor for student affairs, who delivered the welcoming remarks.
Dr. Silva expressed her gratitude to UPFC for their initiative and expressed her hopes for student organizations to collaborate more with OVCSA offices for a chance to "connect and re-connect" with their fellow students especially in the current remote learning setup.
UPFC members said that their experience was enriching and empowering as they got to discuss a topic they know best to their fellow students.
The first episode of the OSH-OSA Open House was attended by 76 student organization members and freshman students.
(This article, written by Charisse C. Bautista, was first published in the UPLB Website on November 5, 2021)