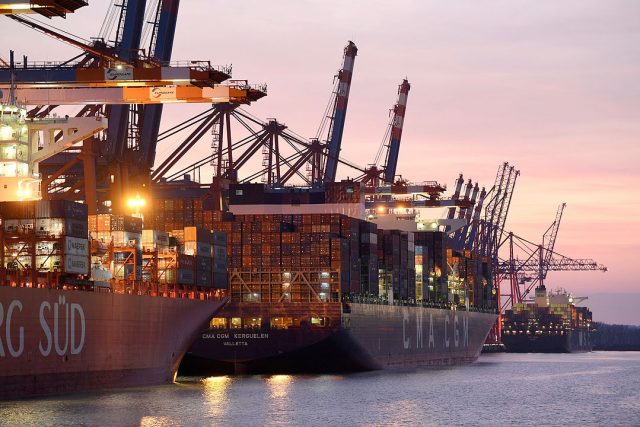 RESEARCHERS from the University of the Philippines Visayas found that Filipino merchant seafarers working in internationally flagged vessels this pandemic lack psychosocial support.
Merchant seafaring remains to be a socially vulnerable occupation due to its social isolation, hazardous living environment, and precarious work arrangement, said Sanley S. Abila, the study's main author, in a presentation at the Harvard Humanitarian Initiative (HHI) Symposium on Dec. 17.
Seafarers typically describe the ship they work in as "mobile prisons," he added.   
The pilot study, titled Left at sea and on land: COVID-19 and Filipino seafarers working in internationally flagged merchant ships, found a low vaccination prevalence (24.3%) among its respondents. It also found a majority did not have an increase in their food (64.7%), recreational (72.2%), and internet Wi-Fi allowances (46.4%) while working at sea.   
Filipinos training to be seafarers are aware of the socially isolated nature of seafaring, Mr. Abila told BusinessWorld in an e-mail.   
"This is highly likely discussed in maritime colleges and/or experienced by [them] especially during their mandated sea-time training as cadets," he said. "Also, a lot of these cadets and seafarers are also sons or daughters of current/former seafarers… they are likely to be aware of the occupational culture of seafaring from the stories and 'examples' of their seafaring family members."  
COVID-19 IMPLICATIONS
A separate, 2021 study co-authored by Mr. Abila and published in International Maritime Health found there was a dearth of published research on seafarers' mental health. Most reports generated in the past decade are in relation to the 2009–2012 maritime piracy crisis.
A World Maritime University study on seafarers' pandemic experience, however, suggests that the global crisis has only amplified the occupation's social vulnerabilities. Pauksztat et al. found that among its Filipino respondents, 15.4% expressed being depressed almost daily, 21.9% claimed being anxious almost daily, with 73.3% saying they were mentally exhausted.  
The most serious issue tied to a seafarer's happiness is shore leave, according to the Quarter 3 edition of the 2021 Seafarers Happiness Index. Coronavirus disease 2019 (COVID-19) has lengthened stays on board due to crew change difficulties and border closures, and the frustration of not having access to any shore leave has become the tipping point for some seafarers who are now looking for a way out of the maritime industry.   
Vaccination is also a point of concern.  
"In our [Left at sea and on land] study, a good percentage of our Filipino seafarer respondents are actually very welcoming of vaccination," Mr. Abila told BusinessWorld. The brand of the vaccine is important though, because the perceived low efficacy of some brands have compelled certain countries not to let in individuals vaccinated with them.  
SAFEGUARDING WELL-BEING 
Overtime work is another reality that persists at sea, the Left at sea and on land study gathered. Sixty-six percent of its respondents said they have had no reduction in overtime work hours.
Over half of the seafarer respondents, Mr. Abila said, work for FOCs (or Flags of Convenience). An FOC refers to the registration of a ship in a sovereign state different from that of the ship's owners.  
"FOCs offer low taxation to ship owners," he told the symposium audience. "Most have lower labor, health, and safety standards for seafarers — especially international seafarers."  
According to Mr. Abila, there are maritime organizations looking after the welfare of international seafarers, including charitable organizations based on international ports, and the International Maritime Organization (IMO).   
"There are also a number of recommendations intended to improve seafarers' living and working conditions," he added, noting the ones from the IMO and the Lloyd's Register Foundation (LRF), an independent global charity that supports research and innovation.  
IMO's April 2021 Recommended Framework of Protocols recognizes the ill impacts of extended service periods on board among crew members. It recommends, among others, granting seafarers exemptions from travel restrictions, in order to facilitate their joining or leaving ships.
LRF, meanwhile, said in an Oct. 2021 news article that "responsible companies should challenge" terms like no crew-change clauses on the grounds of seafarer wellbeing.   
LRF funded the Left at sea and on land study presented at the HHI Symposium. A final report that includes the statistical relationships between psychosocial interventions and variables such as type of contract, age, and rank will be available to the public at the end of January.
(This article, written by Patricia B. Mirasol, was first published in Business World on January 19, 2022.)