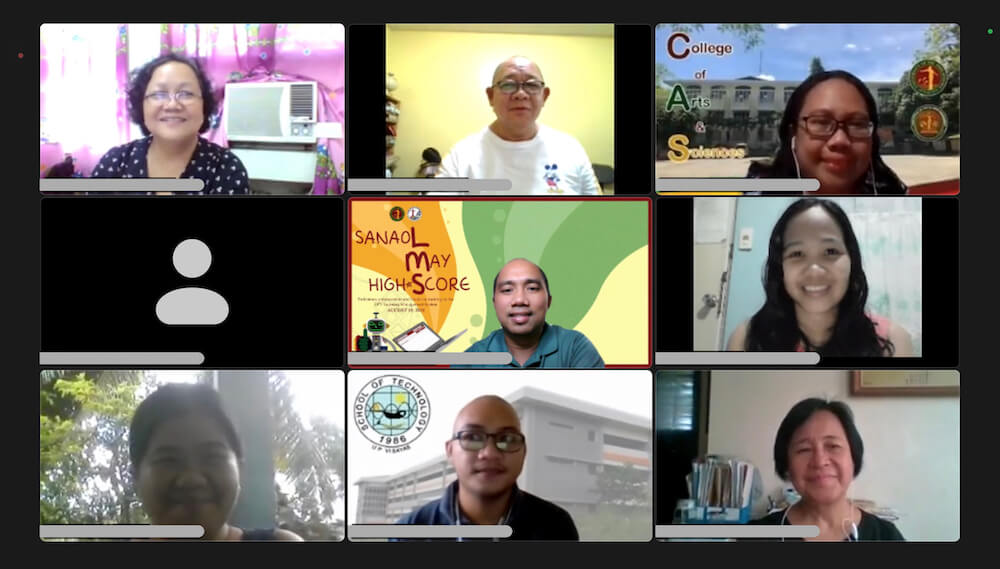 In relation to its continued webinars and upskilling programs for faculty members on the use of the Learning Management System, last August 19, 2021, TLRC conducted "sana oL May high Score" training that delved into the utilization of the LMS gradebook in order for teachers to provide an efficient and systematic feedback system for assignments and other requirements of students.
The proficiency enhancement and hands-on training was facilitated by TLRC in collaboration with the LMS team. It was attended by 34 faculty members from the different colleges, departments, and divisions of UP Visayas.
Resource speakers Prof. Nilo Araneta and Mr. Karch Malaga, were able to provide basic information about the gradebook feature in the LMS and were able to facilitate hands-on activities for the participants.
The training also focused on the different kinds of assessment tools in the LMS that can be utilized for remote learning ranging from multiple-choice, true or false, and matching type questions, short answer quizzes, numerical tests, to essays.
The faculty members and lecturers who attended the training learned and demonstrated the types of assessment integrated into the UPV LMS.
By the end of the program, several faculty members could actively participate in the discussion by presenting what they have learned.
(This article, written by Mr. Czar Ian Angel Esquivel, was first published in the UPV Website on November 2, 2021)